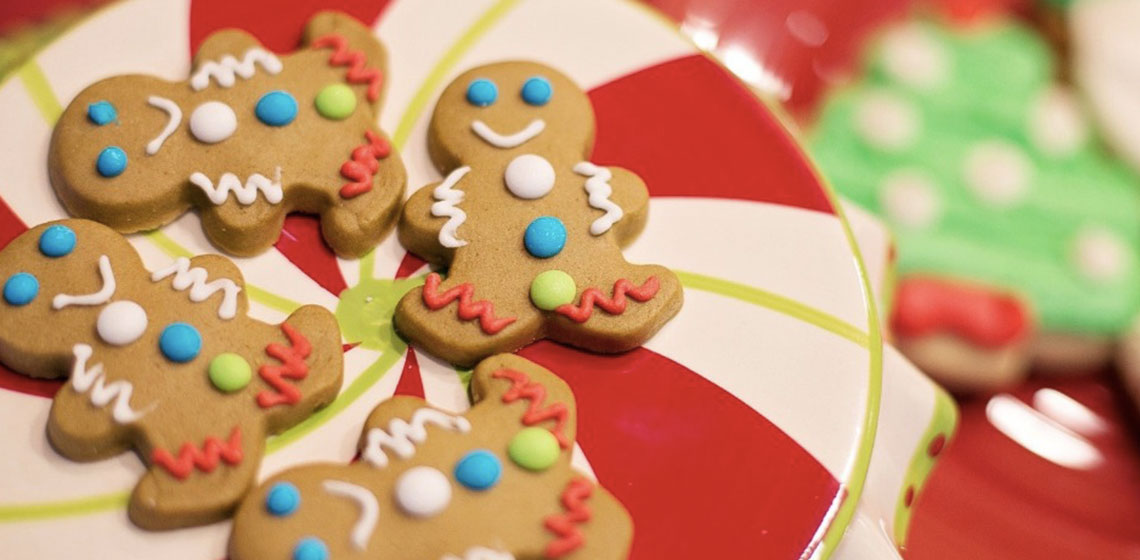 Christmas edition culinary tour! – Christmas biscuits
Three Christmas cookie recipes, perfect for entertaining kids!
Christmas spirit needs a little boost this year, what better way to find it than in the eyes of children while having fun together? Here are three fun
Christmas cookie recipes
that you can prepare with your children. You can hang them on the tree, give them as gifts, and of course, eat them!
The recipes are by
chef Agnese Pugi
, who always accompanies us on our culinary tours. Follow her on Instagram for many more recipes!
Coloured shortcrust biscuits (to hang on the Christmas tree)
For the pastry:
450gr 00 flour
220gr granulated sugar
180gr butter
3 eggs
Zest of 1 lemon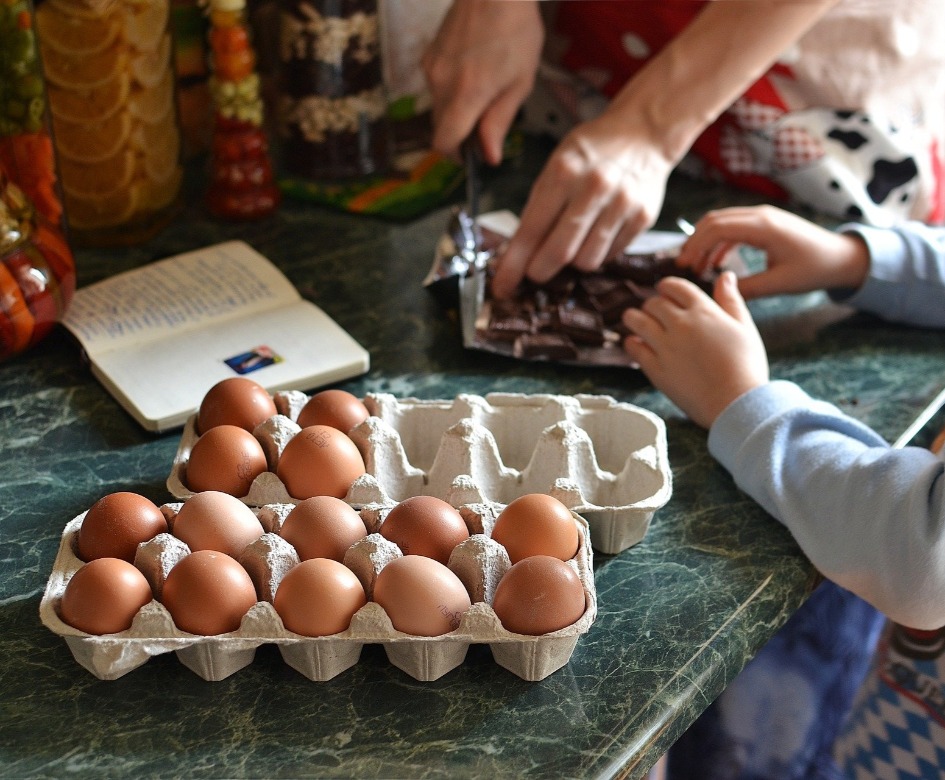 To
make the biscuits
we will also need:
2 heart molds, one large and one small
2 star molds, one large and one small
Hard sweets/candies (fruit flavoured)
A straw
Mix all the ingredients together without working the dough too much. To make this process easier, leave the butter to cool out of the fridge for about 30 minutes, make sure it doesn't melt!


Once you have formed an even dough, make a ball, cover it with cling film and let it rest in the fridge for about 30 minutes.


Roll out the shortcrust pastry with a rolling pin to a thickness of 0.5 cm, then make holes in the center by using the large mold to make a biscuit, and using the small mold make a hole in the center to form a donut shape.


Put the biscuits on a baking sheet covered with parchment paper.


Break the candies with the help of a plastic bag and a meat tenderizer. Place 2/3 pieces of candy in the central hole of the biscuits and create a hole using a straw in the upper part of the biscuit (to pass the ribbon through to hang them on the tree).


Bake in a static oven at 180 ° C for 12/15 minutes.


The candies in the center of the cookie will melt and form a very nice "glass" effect. We can use our cookies to decorate the Christmas tree or as a Christmas present.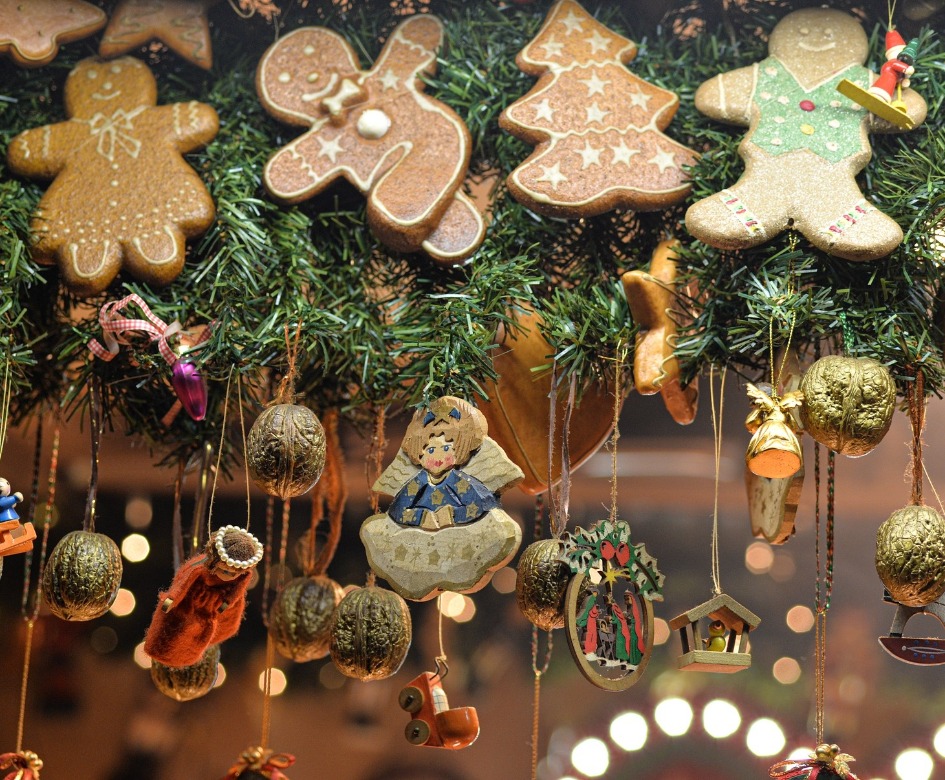 This is a delicious recipe for using any leftover chocolate cake.

To make about 20/25 truffles:
200g of leftover chocolate cake
40gr of bitter cocoa
2 heaped tablespoons of apricot jam or Nutella
2 tablespoons of liqueur of your choice (optional)
To decorate the truffles: bitter cocoa, chocolate sprinkles, coconut flour, powdered sugar, chopped pistachios or hazelnuts etc.
Paper cups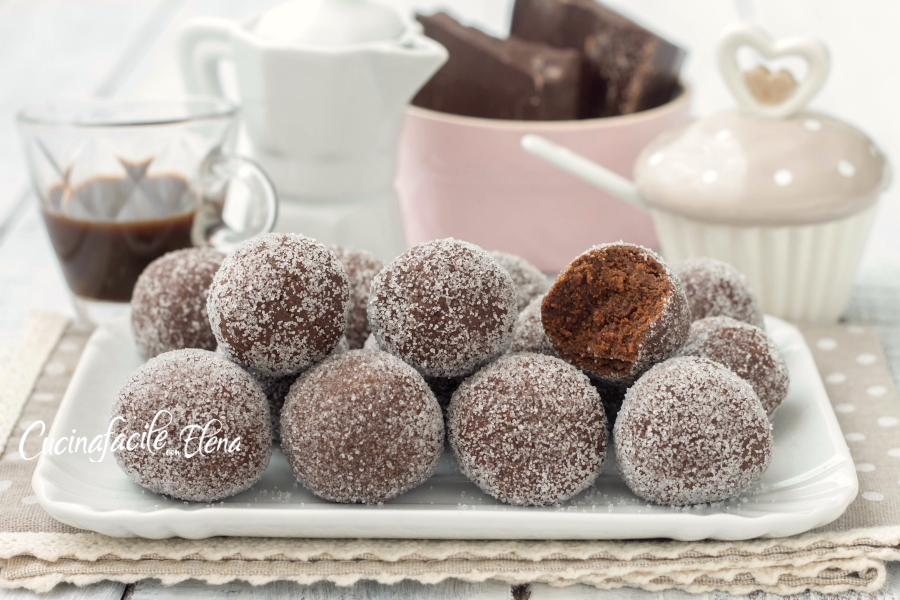 Photo credits: https://blog.giallozafferano.it/cucinafacileconelena/tartufini-al-caffe-e-cioccolato/
Blend the chocolate cake in a blender. Once it's completely crumbled, add the cocoa and jam a little at a time. The dough is ready when you can shape it with your hands without it sticking.


Shape into balls the size of an olive and dust them in cocoa before placing them in the cups.


Keep the truffles in the fridge and remove them an hour before consuming to enjoy them once soft.
If you don't have any leftover
chocolate cake
, here's a very
easy recipe
:
Recipe for a 22 cm diameter cake pan:
225 grams of 00 flour
225gr of softened butter
200gr granulated sugar
4 eggs
75gr bitter cocoa
1 sachet of baking powder
Place all the ingredients in a bowl and mix with a whisk until the mixture is smooth. Bake in a hot oven at 180 ° C for 25 minutes.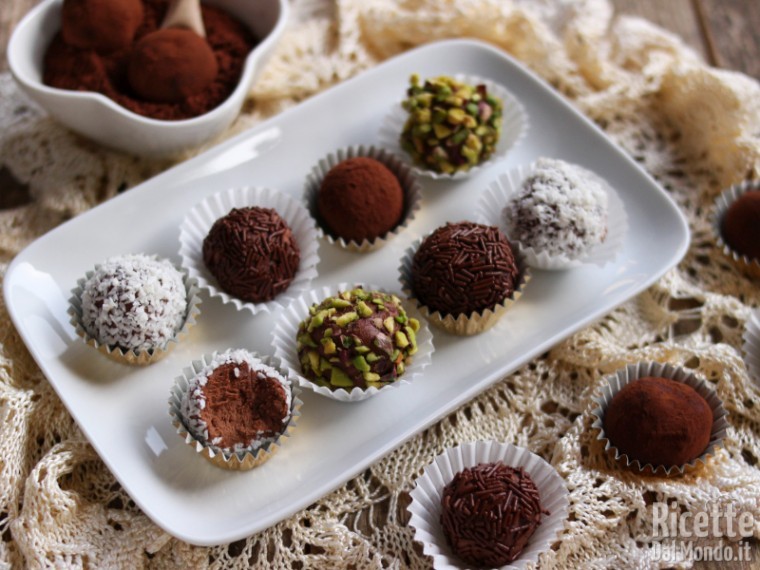 Photo credits: https://www.ricettedalmondo.it/tartufi-al-cioccolato.html
Filled round biscuits in 2 different sizes (one small and one a little larger)
Sticks for skewers 30 cm long
White chocolate 300gr
Various gummy sweets/candies to decorate
Insert a skewer in a large biscuit and then in a small one (sliding the skewer between the 2 biscuits, through the filling). Leave to rest in the fridge for 20 minutes. Meanwhile, melt the white chocolate in a bain-marie or in the microwave and pour it into a tall container.


Dip the skewer with the biscuits until the biscuits are completely covered, wait a few seconds to let the excess chocolate drip down.


Place the biscuit on a sheet of parchment paper and before the chocolate completely solidifies, decorate the snowmen as desired with candies to make eyes, mouth, nose, scarf and buttons…your children will love it!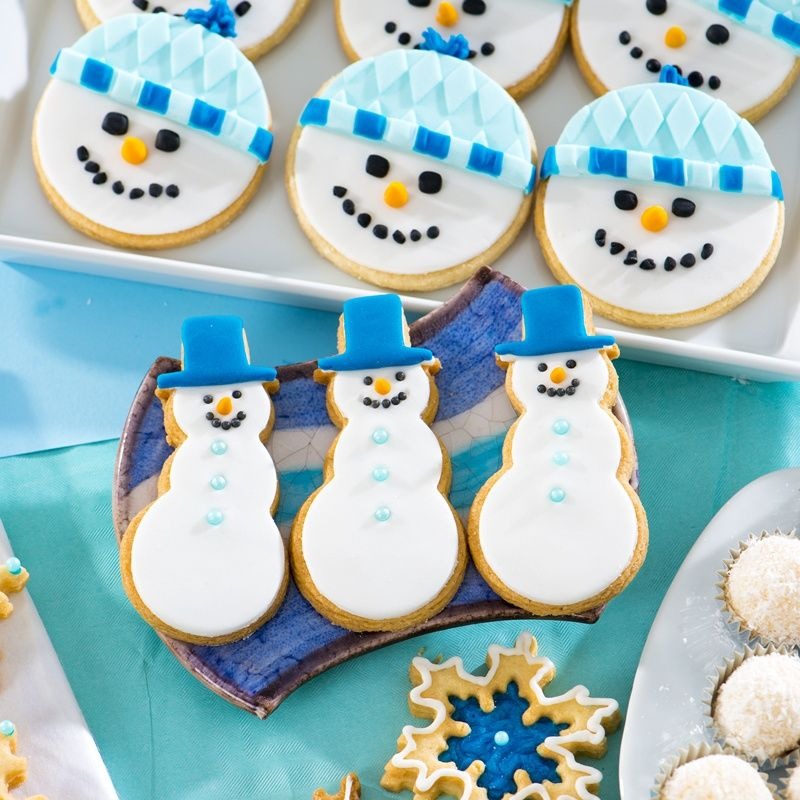 Photo credits: https://www.decora.it/ricette/biscotti-pupazzo-di-neve/