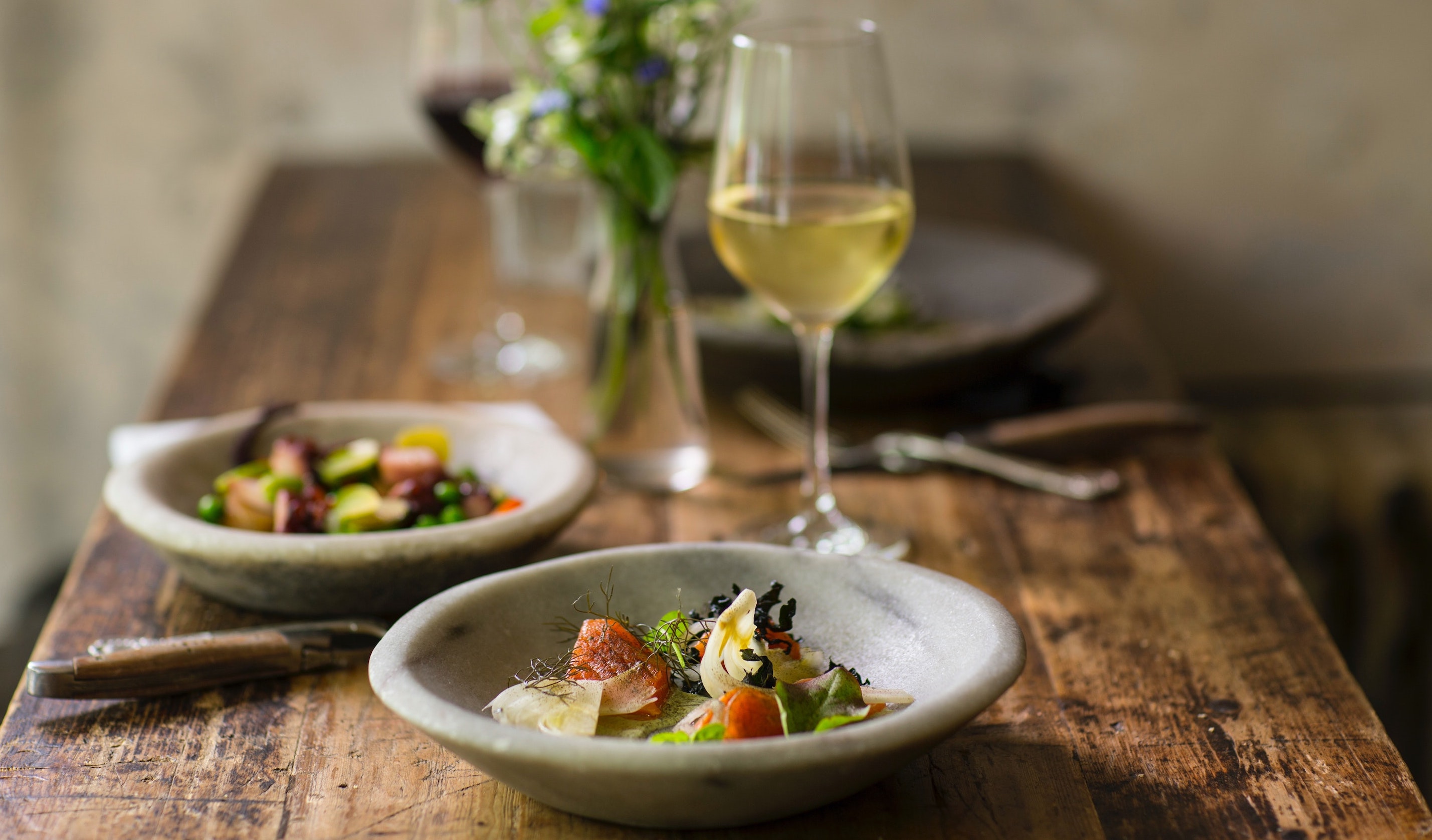 Starred restaurants in Florence, divine flavours
The eleven Florentine restaurants awarded by the Michelin Guide, for those who seek an unforgettable culinary experience in addition to great food.
In Florence, as we know, great food is certainly not missing. Just walk through the centre while keeping an eye open to spot a typical restaurant, a lampredottaio, or the magnificent bistecca (steak), asking locals where to find a good one! However, sometimes you want something more; to give yourself a gift, and to treat yourself to a
food and wine sensory experience
that goes further.
The flavours found at the 1
1 starred restaurants in Florence
are simply divine, located in historic or charming locations that make these dishes true works of art.

Florentine restaurants awarded in 2021 by the Michelin Guide
Enoteca Pinchiorri
in via Ghibellina 87, Florence - Chef Riccardo Monco
The culinary flagship of Florence that's famous in Italy and all over the world is the most awarded in the Tuscan capital. Its first star dates back to 1982, and it has maintained 3 stars since 2004. Located in the 18th-century Palazzo Jacometti – Cioffi, the Enoteca Pinchiorri of Giorgio Pinchiorri and his wife Annie Féolde offers the opportunity to enter into their world with the
Discovery Menu
at € 175 per person.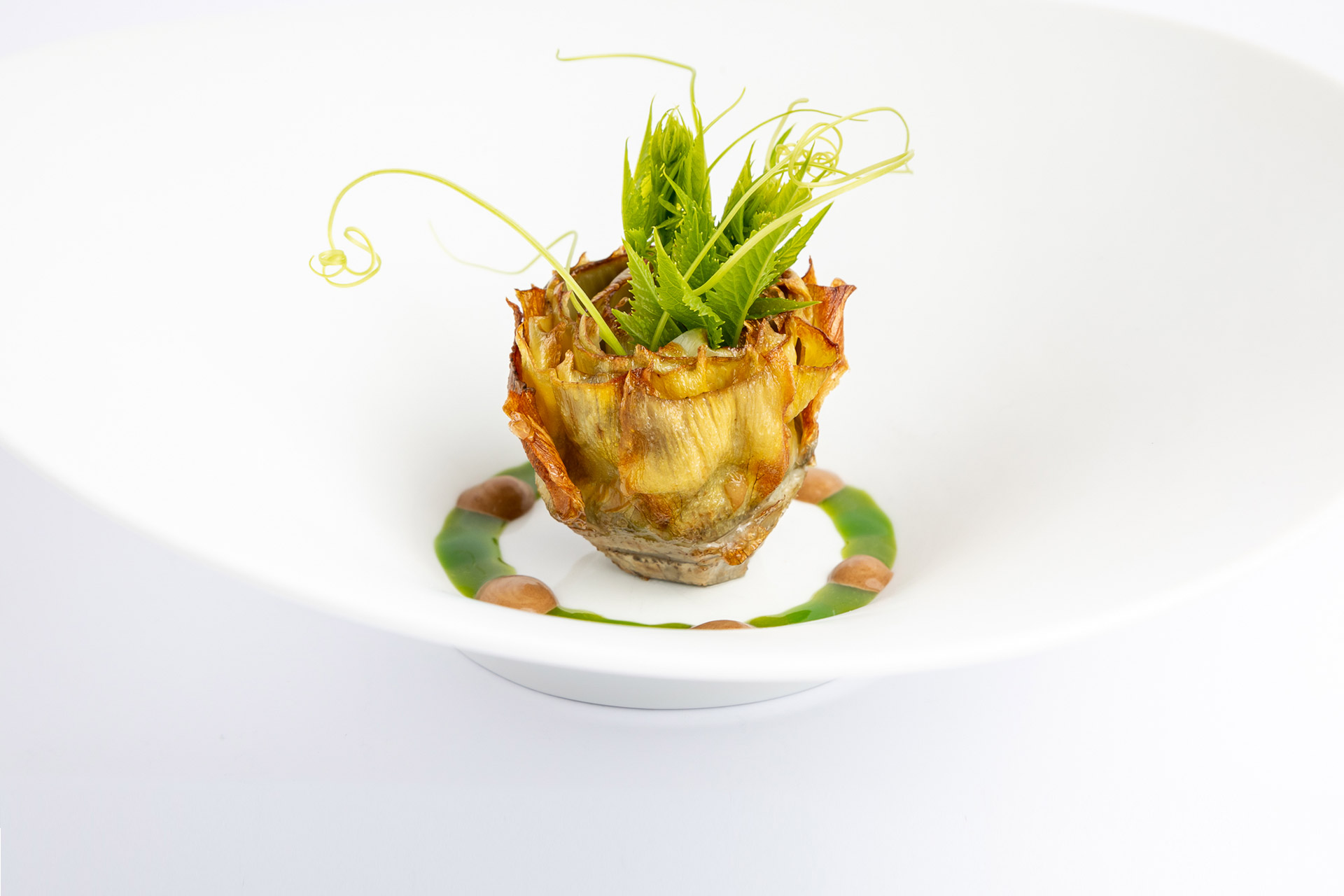 Photo credits: https://enotecapinchiorri.it/
Santa Elisabetta
in piazza Sant'Elisabetta 3, Florence - Chef Rocco De Santis
Located in the Byzantine Tower of Pagliazza - formerly a women's prison in the 12th century - the Santa Elisabetta starred restaurant was awarded 2 Michelin stars in 2021, in addition to two Forchette by Gambero Rosso. A minimalist kitchen that follows the seasons, their
tasting menus range from 3 to 9 courses.
Menu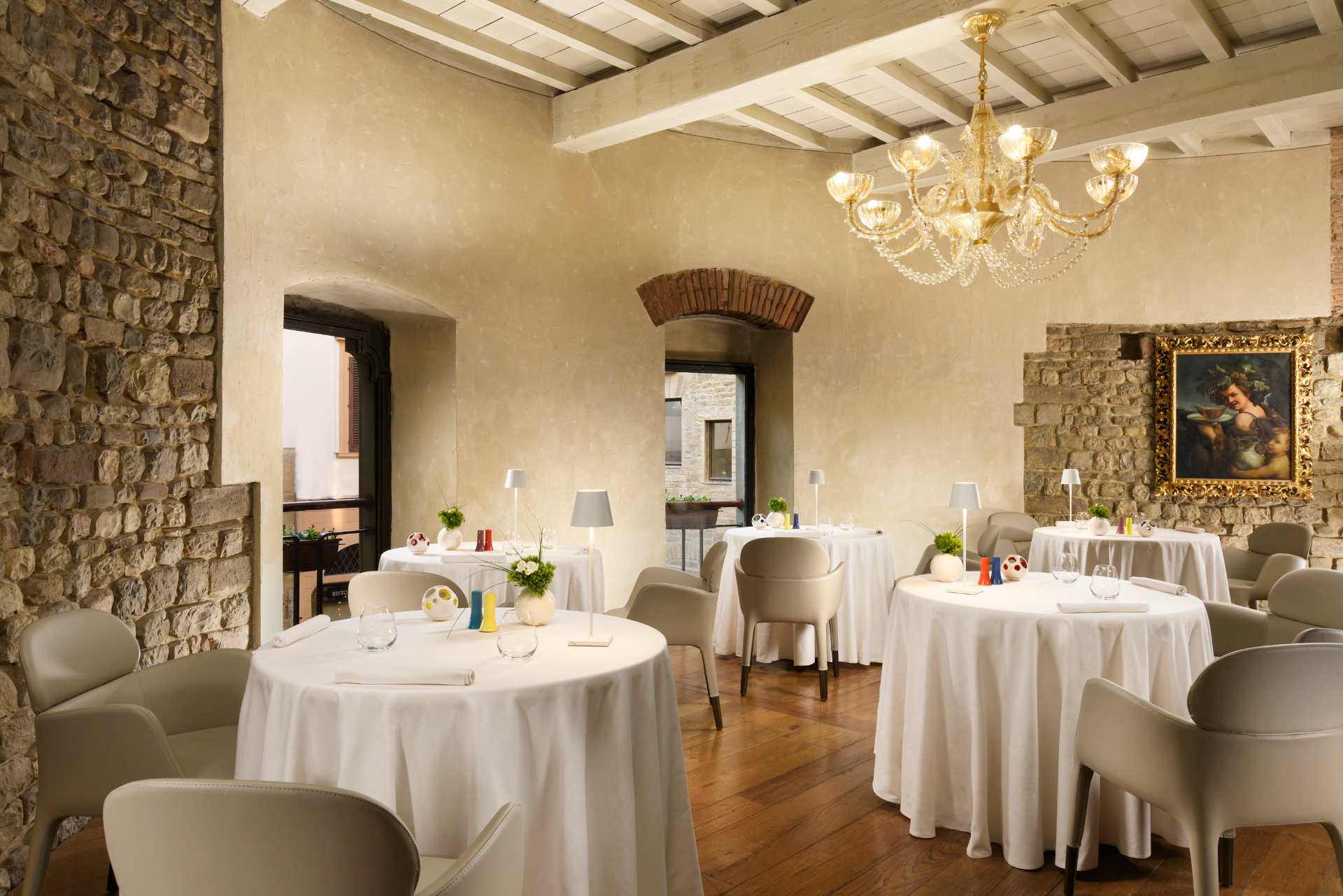 Photo credits: https://www.ristorantesantaelisabetta.it/
Gucci Osteria
by Massimo Bottura in Piazza della Signoria 10, Florence - Chef Massimo Bottura
In the Gucci Osteria, Massimo Bottura puts his signature on the cuisine by Mexican
chef Karime Lopez Moreno Tagle
whose South American influence creates the dishes at the osteria.
Menu
Il Palagio
in Borgo Pinti 99, Florence - Chef Paolo Lavezzini
Located in the 15th-century Palazzo della Gherardesca that houses the Four Seasons, its new chef Lavezzini has replaced Vito Mollica, the historic chef at the starred restaurant. At Il Palagio, you can also try the
starred Sunday brunch
, at € 120 per person.
Menu
La Leggenda dei Frati
in Costa San Giorgio 6 / a, Florence - Chefs Filippo Saporito and Ombretta Giovannini
The starred restaurant is located inside the spectacular Villa Bardini, from where you can admire
the best views of Florence.
It takes its name from the Sienese legend that tells of three friars who spend a night eating and drinking delicacies...
Menu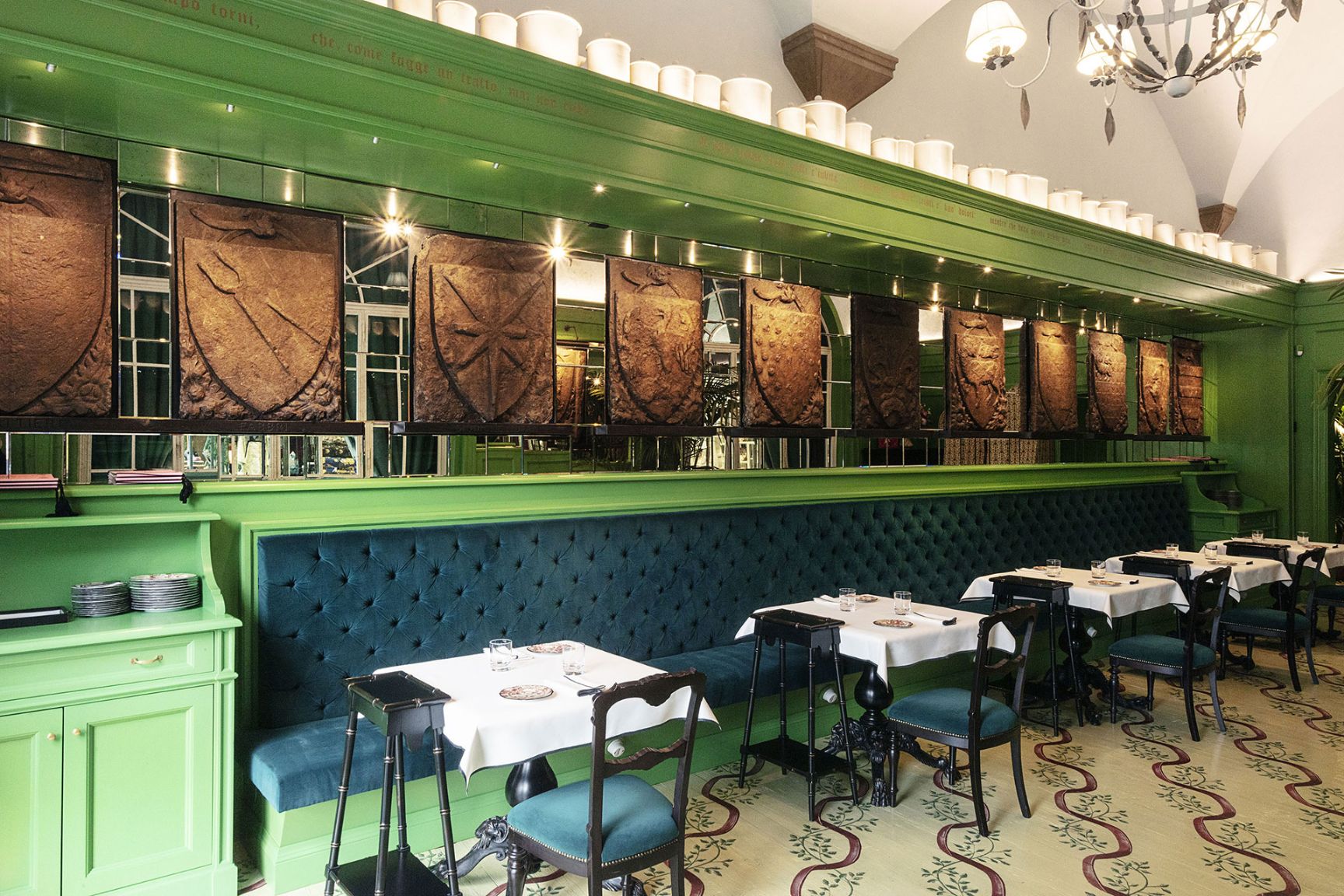 Photo credits: https://www.gucciosteria.com/
Ora d'Aria
in Via dei Georgofili 11 / r, Florence - Chef Marco Stabile
Marco Stabile's personality shines through at the Ora d'Aria restaurant, awarded with a Michelin star. The chef has made his dream come true and expresses his passion through
modern and fun dishes.
Menu
Borgo San Jacopo
in Borgo San Jacopo 62, Florence - Chef Claudio Mengoni
Overlooking the banks of the Arno and just a few metres from the Ponte Vecchio, Borgo San Jacopo is a high-quality, romantic dining experience.
Menu
La Bottega del Buon Caffè
in Lungarno Benvenuto Cellini 69 / r, Florence - Chef Erez Ohayon
The Michelin experience at the Bottega del Buon Caffè (temporarily closed) serves products grown in their gardens at the Borgo Santo Pietro farm.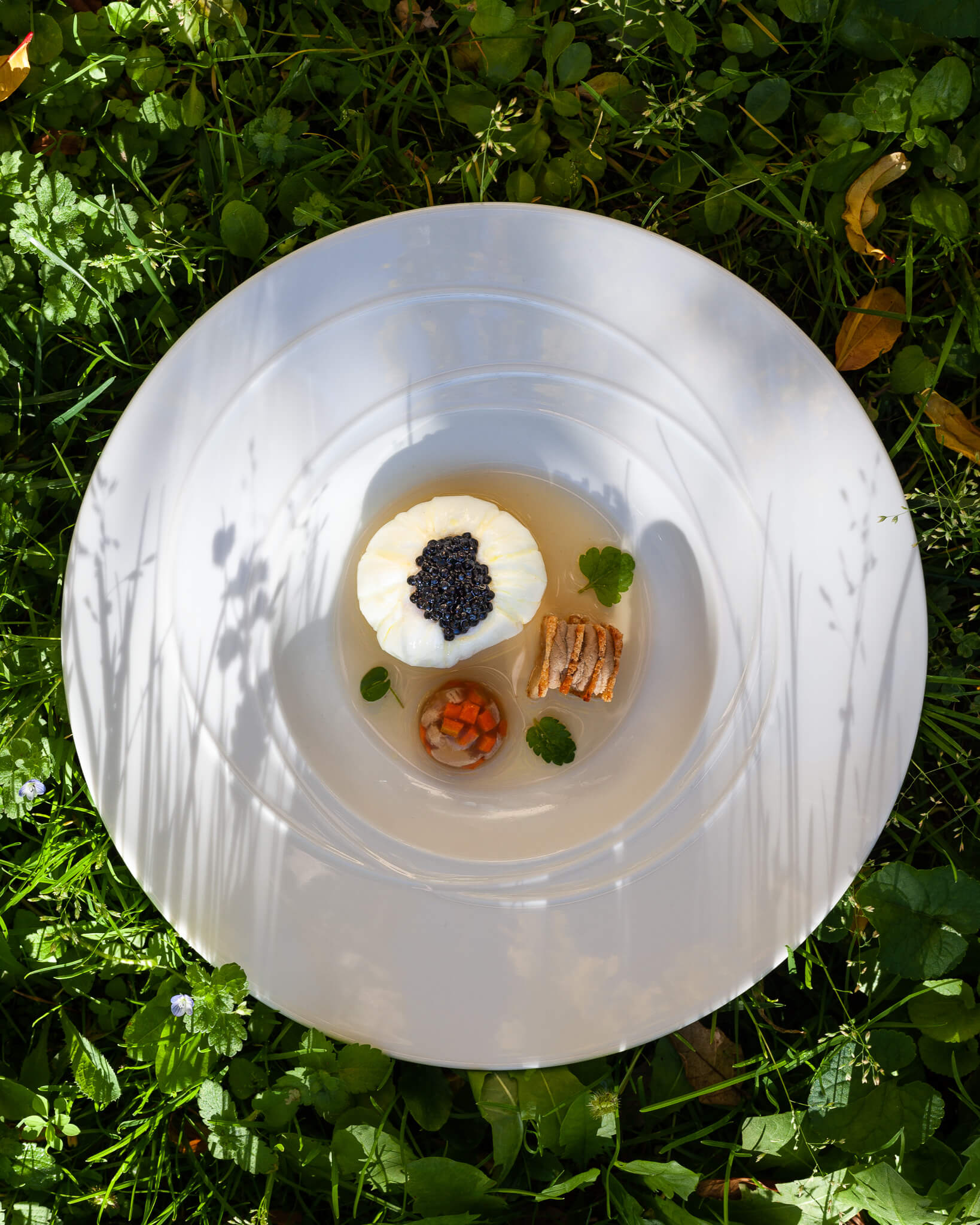 Photo credits: https://www.oradariaristorante.com/
Starred Restaurants around Florence
To combine the pleasure of great cuisine with that of the Tuscan countryside, the Michelin-star restaurants around Florence are:
Virtuoso - Tenuta le Tre Virtù
in Scarperia and San Piero,
La Torre
in Tavernelle Val di Pesa, and
Osteria di Passignano
in Badia a Passignano.
Photo header credits: https://enotecapinchiorri.it/