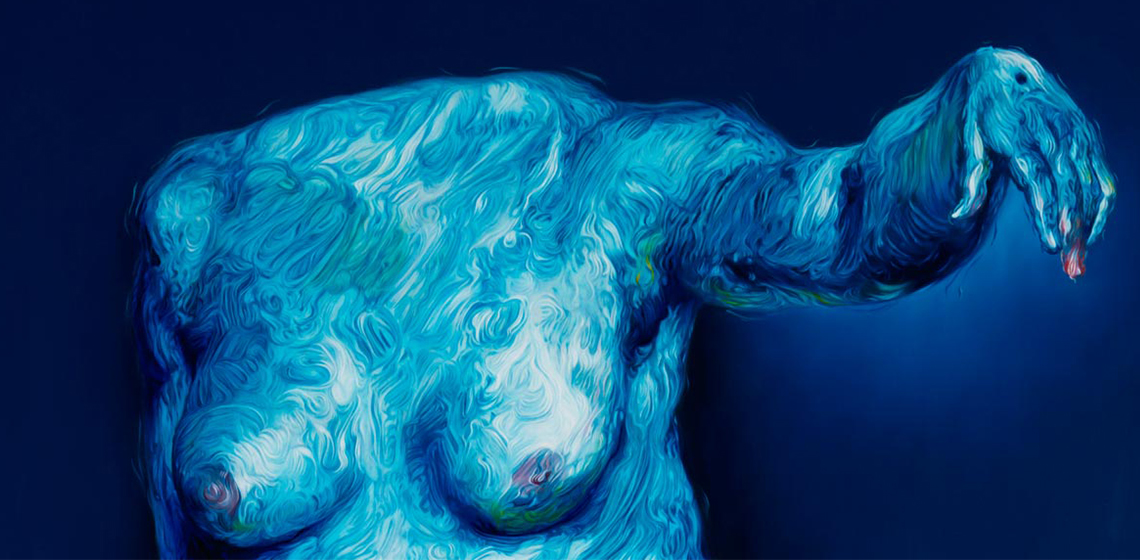 This summer. the splendid rooms of the Bardini Museum will host the works of British artist Glenn Brown, one of the biggest names in the contemporary art scene.
Born in Hexham, England, and living in London, Glenn Brown has earned success thanks to his immensely personal artistic style: his creations are contemporary reinterpretations of historic artworks. The results are works, or details of certain pieces, that the artist has transformed through a process of study and which are re-envisioned in a contemporary light, given with a new, lively energy.
In his work, Glenn Brown is inspired by art history and pop culture, combining various artistic trends that results in an unconventional artistic style.
The artist reinterprets works by important artists, like Guido Reni, Velazquez, Van Dyck, Rembrandt, Delacroix, Courbet, Renoir, Van Gogh and Dalì, transforming them through a true process of metamorphosis, with major changes in colour, orientation and proportion that make them nearly unrecognizable.
In his compositions, the different artistic styles, including the Renaissance, Impressionism and Surrealism, blend together, creating a work of art that is somewhere between rational and irrational. The end result of his creations creates a very powerful effect, an explosive mix rich in intense contradictions that can surprise, sometimes even stun, the viewer.
The exhibition includes over thirty paintings, drawings and sculptures, some of which were made especially for this show.