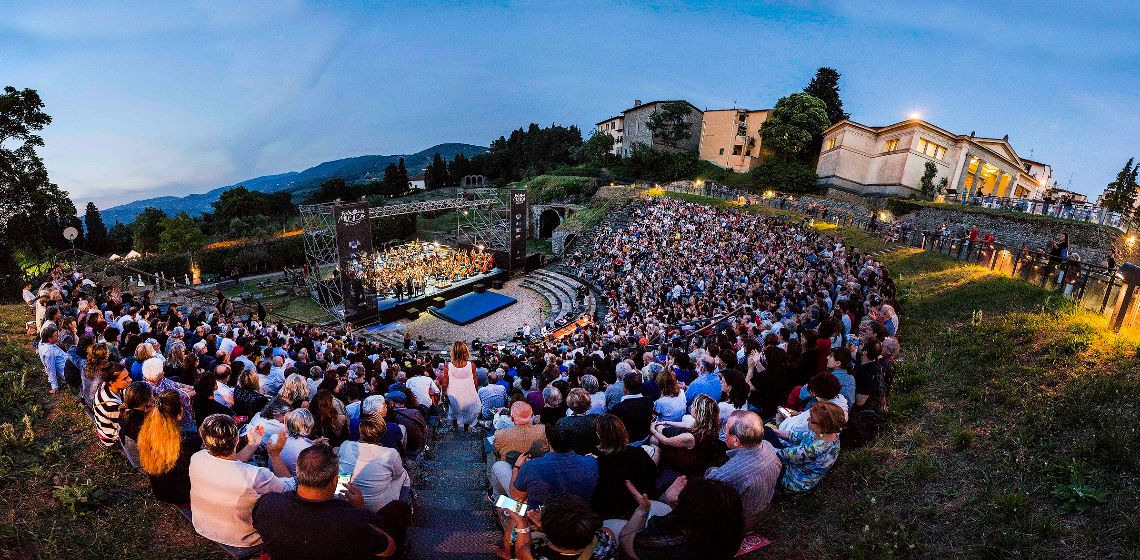 Florence and the surrounding areas offer numerous opportunities to attend live performances, but the Estate Fiesolana festival is most certainly among the most important.
During the festival, the
Teatro Romano di Fiesole
(a Roman amphitheatre) returns to its original function not just as an extraordinarily interesting archaeological site, but a
stage for top-quality musical and theatrical performances
and the setting for one of the most important events on the Italian panorama.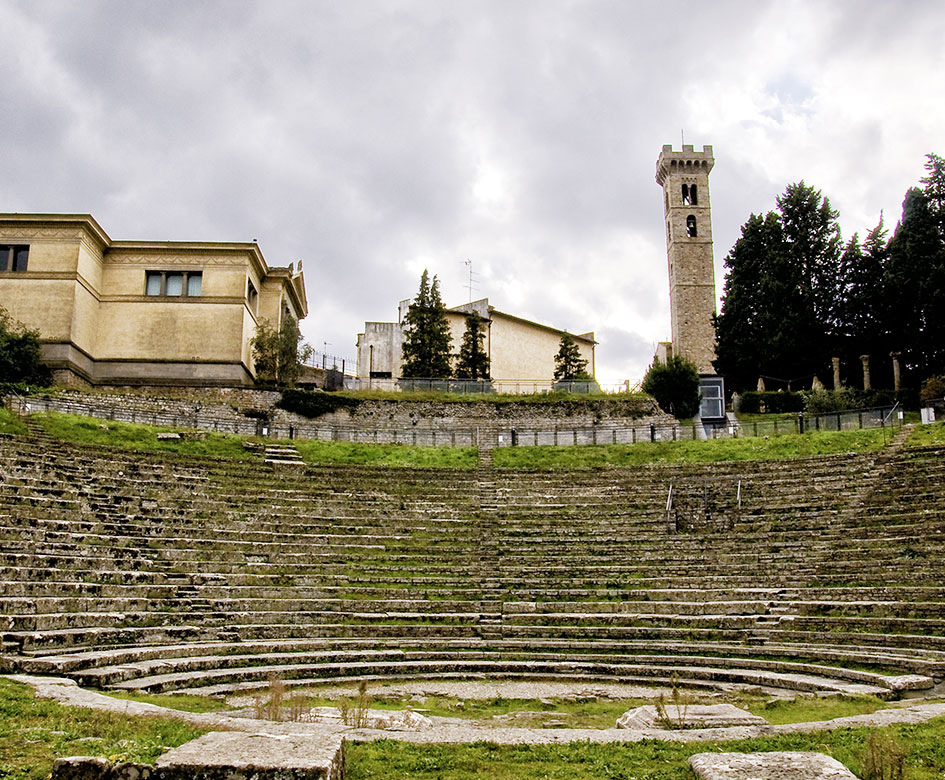 The history speaks for itself:
Estate Fiesolana
is Italy's longest-running,
open-air multidisciplinary festival
, and the Teatro Romano was the first ancient theatre in Italy to relaunch stagings of classical tragedies, with a performance of Oedipus Rex in 1911.
Over the course of a century, some of the biggest names of the international theatre, music, dance and cinema scenes have performed on this stage. In the early decades, the programming progressed rather disjointedly up until
1947
, the
official founding year of the Estate Fiesolana Festival
, which then launched in a fully structured four sections: theatre, classical music, jazz and cinema.
Estate Fiesolana is one of
the main events
in the history of Italian entertainment and
an experience you can't miss
.
The festival has reached its
75nd edition, from June 21 to August 22,
and this year vaunts a packed and artistically varied program, thanks to the participation of some of the most popular figures from the entertainment world.
On the program you'll find events ranging from theatre to music to performing arts: live music by Drusilla Foer (sold out), Giovanni Allevi, Pino Daniele Opera, Aiace di Sofocle, Tribute to Morricone, Vasco Brondi, Fulminacci, Fantastic Negrito, La lunga strada di sabbia, il viaggio in Italia by Pier Paolo Pasolini played by Sandro Lombardi.
In August the Roman Theater will be dedicated to
Cinema under the stars
, with a two-week festival curated by the Stensen Foundation, from 5 to 21 August.
Staying in Florence has never been so advantageous: hotels, tours and experiences at once-off prices until 08/30/2021. What are you waiting for? Make the most of our promotional campaign and treat yourself to Florence as you've never seen it before.
Credits photo header: Estate Fiesolana