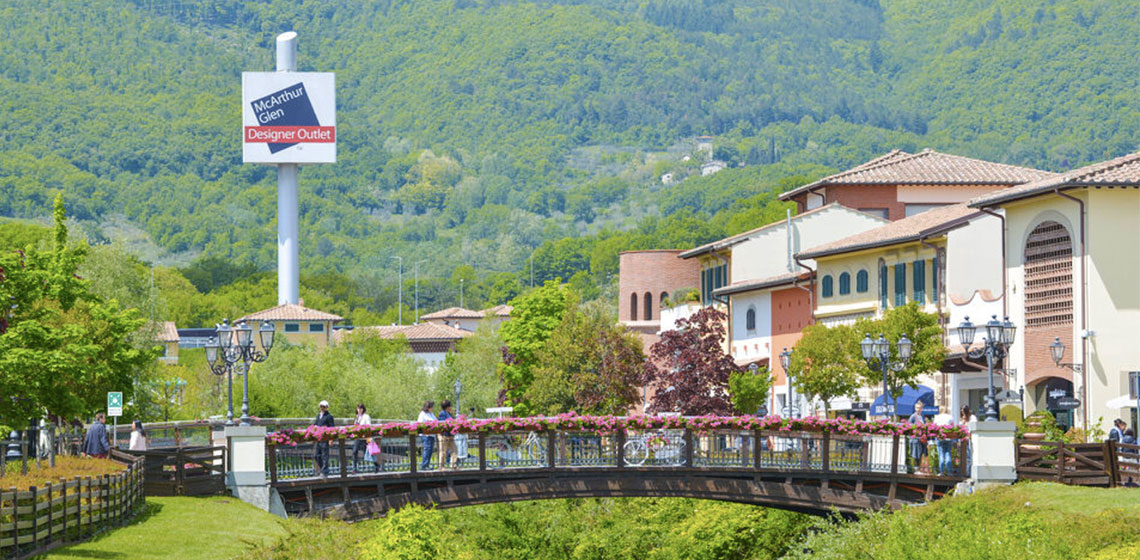 With Italy-wide summer sales ("saldi") now underway, we've got shopping on the brain.
This season of slashed prices is always an apt time to score deals on everything from wardrobe staples to household goods, but there are a few noteworthy shopping venues in the Florence area that keep the bargains coming year-round. And no—we don't just mean leather stalls, artisan boutiques and other traditionally Florentine sellers: the greater area around the Tuscan capital is also home to some top-tier outlet shopping, retailers that are world-class destinations in their own right.
Shopping mecca of the Mugello region is the
Barberino Designer Outlet
, where you can snag covetable
clothing and accessories from top Italian
(Dolce & Gabbana, Furla)
and international
(Michael Kors, Hugo Boss)
labels
—without the prohibitive price tag that usually comes with such swoon-worthy stock. But the deals aren't limited to ready-to-wear categories: you'll find
kitchenware and household goods
(Bialetti, Home & Cook),
cosmetics and perfumes
(Bottega Verde, L'Oreal Paris),
sporting goods
(Nike) and much more. In total, the complex has
121 stores
, nearly all of which are international household names and major players in their respective markets.
If it sounds like just another mall, know that the price points are what set it apart:
savings here can add up to around 70 percent
the usual sticker price in non-outlet stores. Factor in further reduced prices during the sales season, and we're talking seriously wallet-friendly shopping.
Travelers and serious shoppers can turn it into a fun day out, too. Modestly priced shuttles run to
Barberino Designer Outlet
from Florence's Santa Maria Novella station, making arriving a breeze.
Once you get there, you'll find plenty to do beyond shopping, too: there are a number of
casual dining restaurants
,
cafes
and other eateries, and an events calendar packed with
exhibitions
,
concerts
and special visits shakes up the usual shopping experience.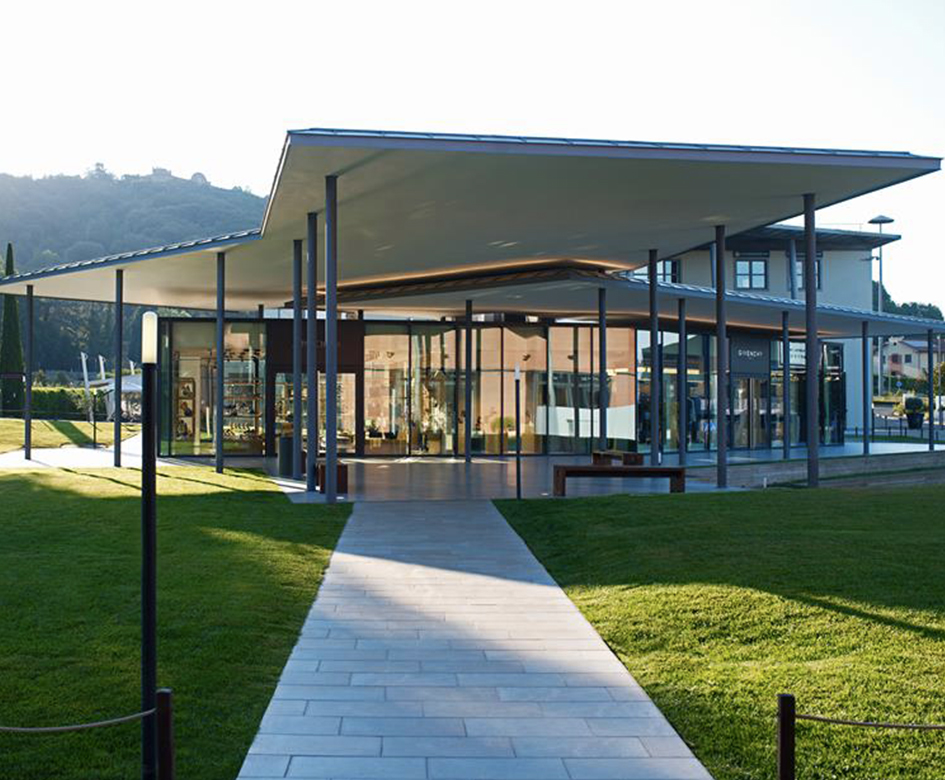 If
Barberino is a high-end but relatively accessible shopping option,
The Mall Florence
is
its slightly more gussied-up
, glamorous counterpart
. Here you'll find lower prices on
luxury—think the Who's Who of the world fashion houses like
Balenciaga, Burberry, Alberta Ferretti, Tom Ford, Tod's,
and
Jimmy Choo
—not to mention founded-in-Florence favorites such as
Gucci, Emilio Pucci
and
Salvatore Ferragamo.
A visit to
the Mall
is a far cry from the frazzled shopping scenes you might find just ahead of the holidays in your hometown: nestled
in the heart of the Tuscan countryside
, it feels like a refined retail village, with sleek contemporary touches and an open-air setup. When hunger strikes, head to The Mall's
legendary Gucci Caffe'-Restaurant
, an elegant eatery set above the fashion giant's shop. Toast to your shopping pals and your group's favorite scores on the terrace and enjoy the VIP vibes. The Mall is also easy to reach from Florence, with buses departing frequently from the SITA bus station (a stone's throw from Santa Maria Novella.)
Fashionistas and savvy shoppers, take note and plan your trip!
Header photo: Barberino Designer Outlet
Photo credits: The Mall Luxury Outlets Firenze