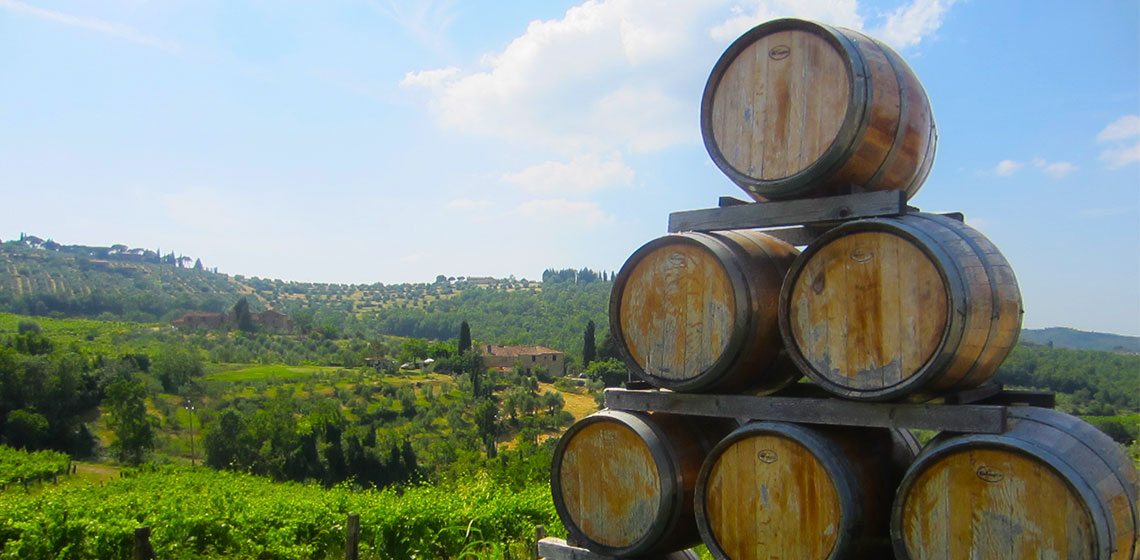 Taste your way through the Tuscan capital
Itineraries for foodie families or friend groups.
Admit it: after the umpteenth museum trip on a packed-to-the-gills itinerary, all the artworks start to blend together, particularly if you've got crying children or easily-bored-buddies in tow.
Consider that your cue to shift
focus to food and wine
for a few days, or perhaps even for your whole trip. Make a plan with your family's or group's palates at the forefront and they'll all thank you later.
Truffles are one of the regional treasures
of Tuscany: there's no better place to taste them. Dive into this age-old territorial tradition in an immersive
Truffle lovers tour
for curious foodies and aspiring gourmands.
Your guide will take you to a shop specialized in trufflemaking, founded in 1885 (see what we mean about this being a longstanding staple?) After a decadent
tasting menu
that features everything
from truffle on pasta or eggs to truffle-topped codfish crisps
, you'll get a delicious bonus in the form of an aged balsamic vinegar tasting. Mouth watering yet? It all takes place
in the heart of Florence
after a morning visit to the famous market.
Perhaps a day in the countryside sipping wine is more your cup of tea, think about taking part in a half-day
Taste of Chianti tour
.
Although plenty of travelers are familiar with the lure of the Tuscan countryside, few realize that
Florence is within a stone's throw of the world-famous Chianti Classico wine production area
, precisely where you want to be if a wine tasting is part of your plan. Like Champagne in France, Chianti is a region rather than the name of the grape used in the area's red wines—that would be Sangiovese, straight from the Tuscan terroir.
On a private van ride

with an English-speaking driver (who'll pick you up straight from your hotel or apartment),

you'll wind your way through the charming towns

that make up this area, including the beloved

Greve in Chianti,

before settling in at an area farmhouse, where your group can indulge in a

tasting

of three fine

Chianti wines

with a scrumptious spread of appetizers and plenty of countryside camaraderie.
Prefer to stay within the city limits
, but in your own little oasis? Consider signing up for a
VIP Cooking Class in a Florentine noble house
, it's as dreamy as it sounds.
You'll be able to get your hands dirty in the kitchen just like the most dedicated Florentine cooks, but without the fuss of cleanup and with the luxury of a full kitchen and an expert guide! Your fearless leader will share

culinary secrets and tricks

passed down from knowing Italian nonne and will show you how to use only the

freshest seasonal ingredients.
Completely customizable,
you can choose whatever menu may strike your fancy
: from hearty Tuscan fare to veggie-friendly combos, a general Mediterranean focus or a recreation of the medieval Florentine diet. With all of this offered in a gorgeous Florentine home, you'll feel like you're in your glamorous Florentine friend's kitchen for the day.
Roll up your sleeves…
it's time to start tasting!