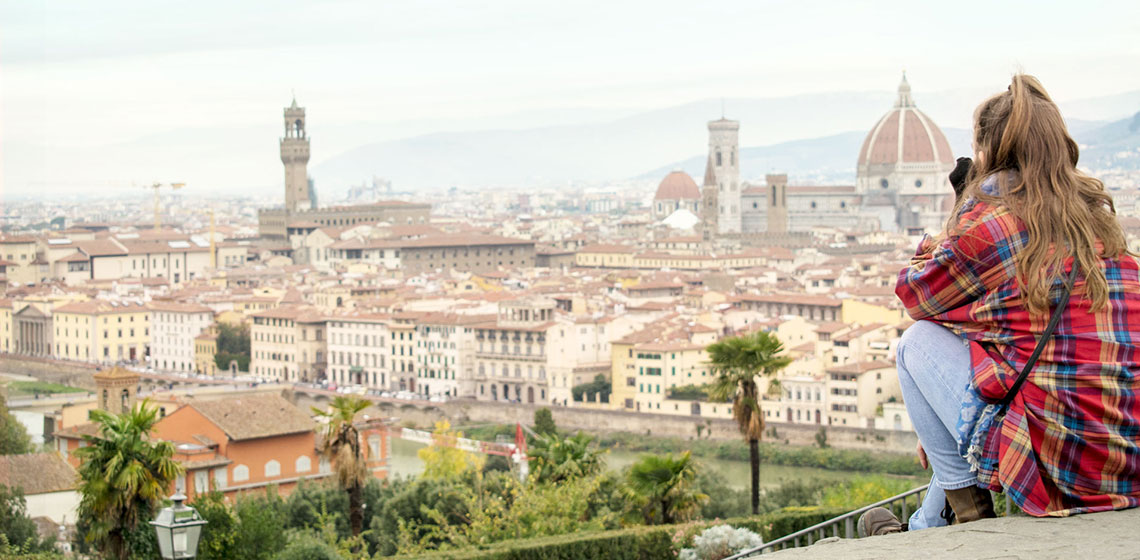 Florence is a city worth visiting any time of year because
each season has something special to offer.
Springtime means the city's lush gardens will be in full bloom; summertime means life moves outdoors to the lively squares and riverfront cafes, with stunning sunset views as a bonus; autumn is ideal for spins in the countryside, particularly in the Chianti region; and winter is the perfect time to explore the city's countless indoor wonders—museums and much more.
Sure, if you want to take in the city's artistic masterpieces at your own pace, with total freedom and relaxation, it's ideal to make the trip during one of the "
low season
" periods. But if work or life gets in the way and you can only come at peak summertime, don't fret: you'll still be able to enjoy yourself and the city. Just
remember to bring a few essentials with you.
Springtime: comfortable shoes and a camera
When spring kicks into full bloom in Florence,
the gardens are a sight to see
(not to mention smell!) You'll definitely want to take home a piece of them—in photographic form. It's true that today your smartphone can take perfectly decent pictures, but if you want to do more than post on Instagram (when you do, use the hashtag
#destinationflorence
!), and instead capture the way the light falls on the petals, the subtle (and more striking) shades of Florentine spring,
take a real camera with you
and put your most unforgettable moments into pixel form.
Among the many different must-take photos: a
wisteria tunnel
set up annually
at
Giardino Bardini
(in April),
the roses in bloom at the
Giardino delle Rose
and the irises
at their eponymous garden (in May).
Don't forget to take along
a good pair of walking shoes
so you can stroll comfortably on the paths alongside the flowerbeds—not to mention the city's charming cobblestoned streets.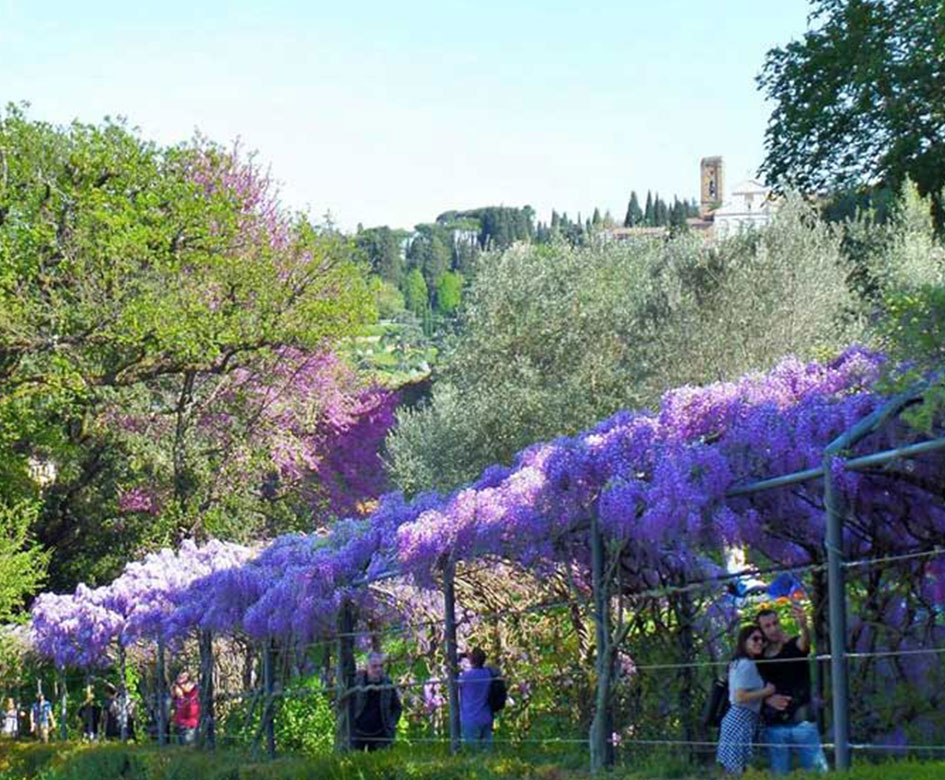 Summertime: prepare for sun and nightlife
Summer days in Florence can get really, really hot. Even though it's easy to find a bit of shade here and there when walking through the historic center, something to cool the sun's rays a bit and keep yourself protected (
a hat or cap, some sunglasses
) can be a godsend.
But besides just comfortable, light clothes to wear during the daytime,
don't forget to bring something a bit more elegant and stylish to go out at night
, perhaps for an aperitivo (Italian happy hour) in one of the numerous exclusive locales with panoramic terraces or riverfront seating.
Balmy summer evenings in Florence mean magnificent colors
reflecting on the surface of the Arno and inevitably more opportunities for romantic moments. Don't miss them!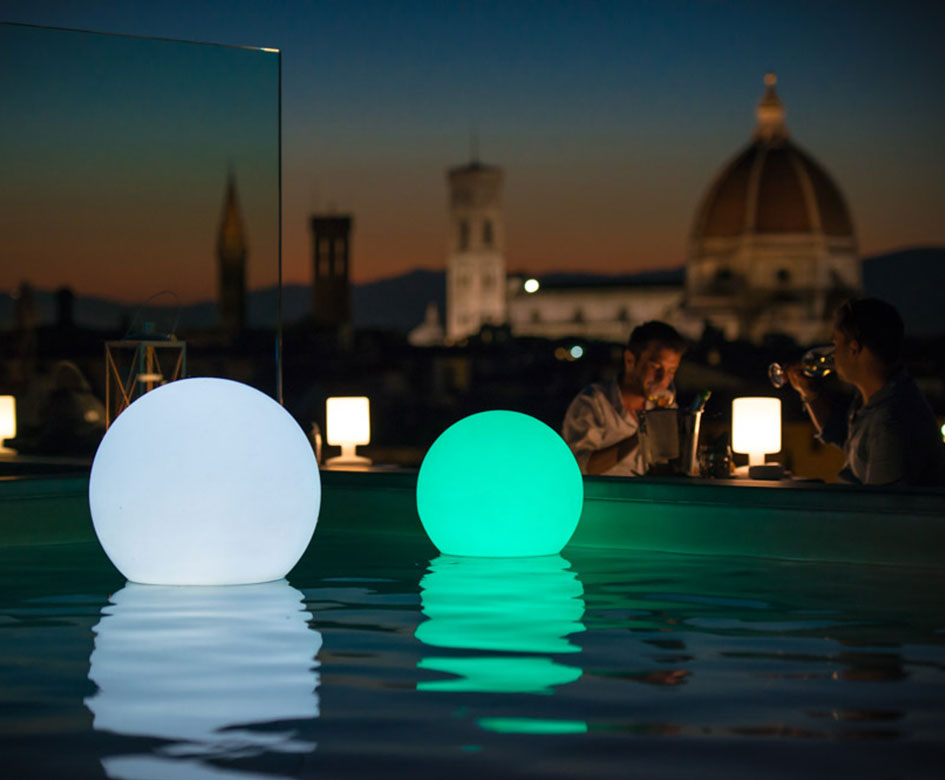 Autumn: windbreaker or light rain jacket and a notebook
Autumn is probably the season that can vary the most, moving from the near-summer days of September to the first weeks of December, when the cold starts to make itself at home.
It's also notoriously the season for rainfall so
a light rain jacket or windbreaker
is a suitcase essential,
particularly if you plan to make an excursion in the Chianti area.
Come autumn
,
the vineyard vines
take on enticing colors
and the temperatures are just
perfect for
a tour or
tasting at a winery.
Book a tour but don't stop there: take along
a notebook so that you can mark down all the different wine types, labels and producers
you sample, or any delicious dishes you try. Most producers, tour guides, or restaurant personalities (the latter when prompted) will spill secrets or tell anecdotes about the different products' and dishes' origins and the traditions and meaning attached. You won't want to forget these when you're telling stories (preferably over Tuscan wine) to your friends back home—carrying a notebook will allow you to jot down the highlights.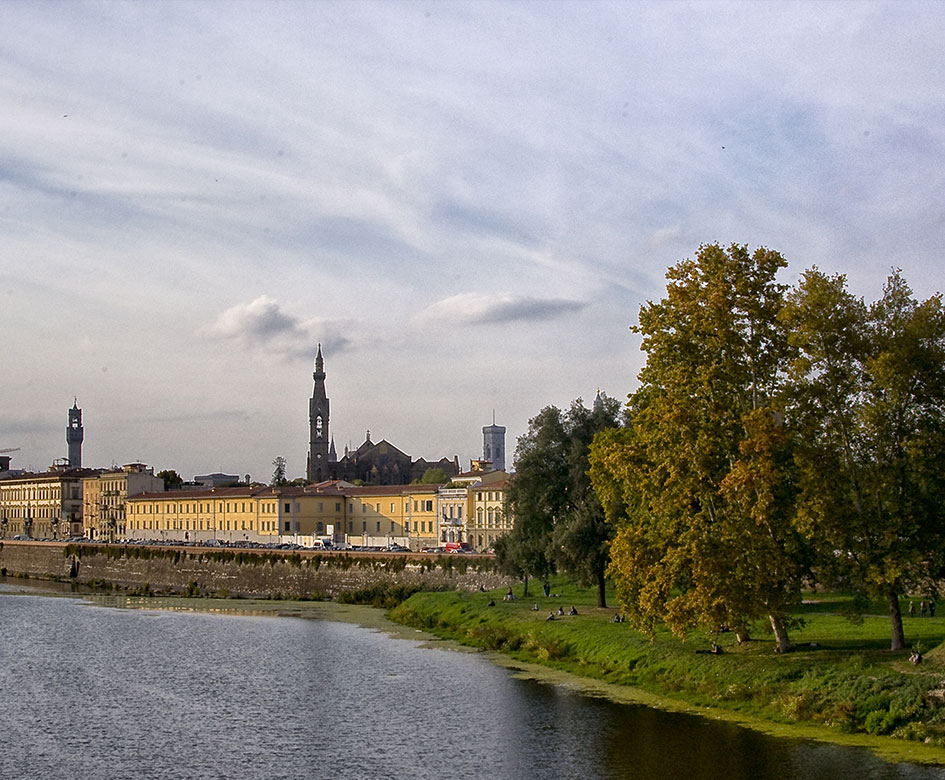 In winter: heavy clothing and museum passes
Winter in Florence can be a bit harsh; you'll definitely need
heavy clothing
if you want to enjoy your stay in the city. If you arrive
during the Christmas period
, in the most renowned streets of the historic center you'll be wrapped up in the warmth of the lights, or the revelry at the
Christmas Market in
piazza Santa Croce
; the merry window displays are also great mood lifters!
But beyond Christmas and all its assorted celebrations, you can use this time to
explore the numerous museums and monuments
spread throughout the city and its surroundings. There's no better way to do so than
with the
FirenzeCard
, an indispensable pass
that grants entry to 72 museums over a 72 hour period
, with priority entrance (want to skip straight to the front of the line?
This is just your ticket—
just remember
that if you want to climb to the top of Brunelleschi's dome, you need to book!). Plus, with just a few extra euro, you can tack on a transportation pass.
Indispensable
for other seasons too? Well, yeah. Make that one a

year-round

"

must

!"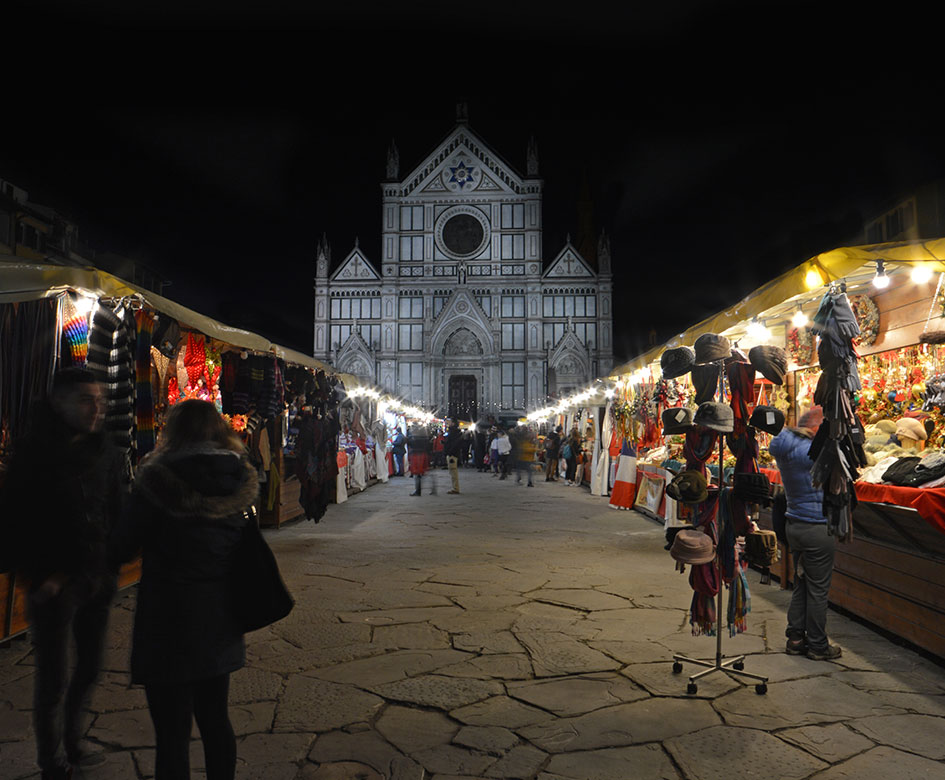 Useful information across all seasons
While you should remember the "
musts
" listed above, don't overpack –
remember that Florence is a major international destination and you can easily pick up anything you leave behind at home.
Nothing makes traveling and moving through airports and train stations more tedious and stressful than having to haul around huge suitcases! Plus, don't you want to save some room for souvenirs in your bags?
From the Florence airport, it's easy to reach the city center in a taxi or with the
ATAF buses
in just around 15 minutes. If you're instead arriving in Pisa, you can take the train to reach Santa Maria Novella, Florence's main railway station, in just about an hour's time.
Downtown Florence is easy to get around on foot
: most of the major attractions are within walking distance of one another
and there's a good bike sharing service
(make sure to download the Mobike app on your phone ahead of time). To visit towns nearby, apart from some being reachable by ATAF bus, you could try the
car sharing service
explained in detail on our "
Getting Around
" page.
Perhaps
most importantly
, don't forget to
bring with you an
open mind
—traditions, foods, customs and language are different, otherwise, what would be the point of traveling?—and a
sense of humor
for when something unexpected throws off your plans, or you take a few wrong turns and end up in a postcard-perfect square across town from your hotel. Oftentimes, this is when the best discoveries of all are made, and the most memorable stories come out of them!
Whatever time of year you travel here,
Florence is
always ready to
surprise and amaze
: whatever your plans may be,
book your stay
and find other helpful information on our
Destination Florence
.