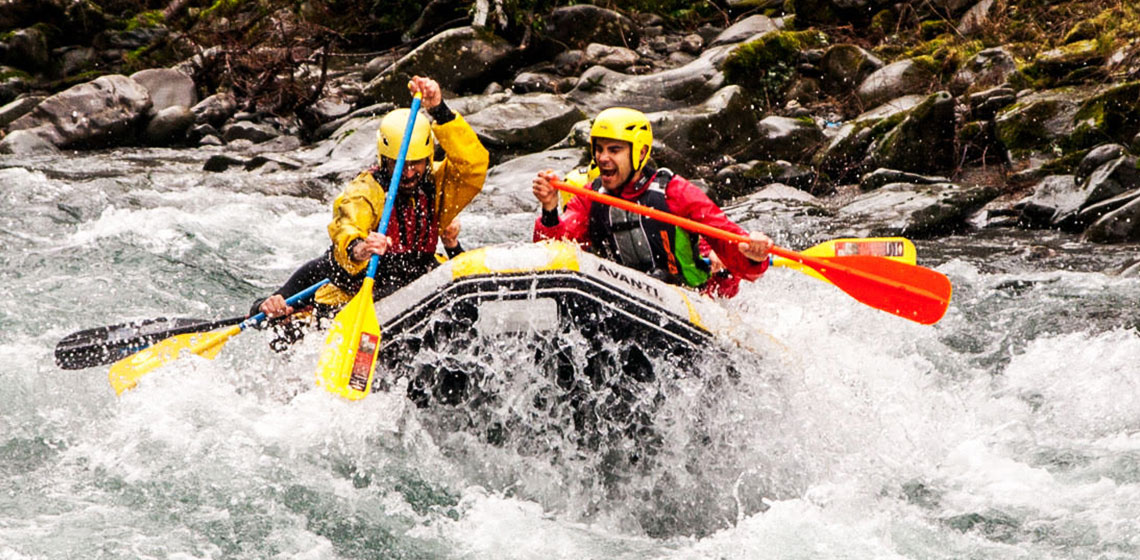 Water adventure sports in Florence and around Tuscany
Making a splash on your travels.
When potential visitors to Florence imagine what it will be like to explore the area, museums and monuments tend to be where their minds go first. This is the "default mode" of thinking about the city; as for the surrounding countryside, towering cypress trees, painterly landscapes and copious amounts of olive oil and wine tasting tend to spring to mind.
"Water adventure sports"
don't typically rank high on the list of "top" things to do in Florence and Tuscany, so
you might be surprised to learn of the broad array of activities on offer.
If you're planning a trip to the Renaissance capital and would like an adrenaline rush to go with all the art,
here's a guide
to where to find it.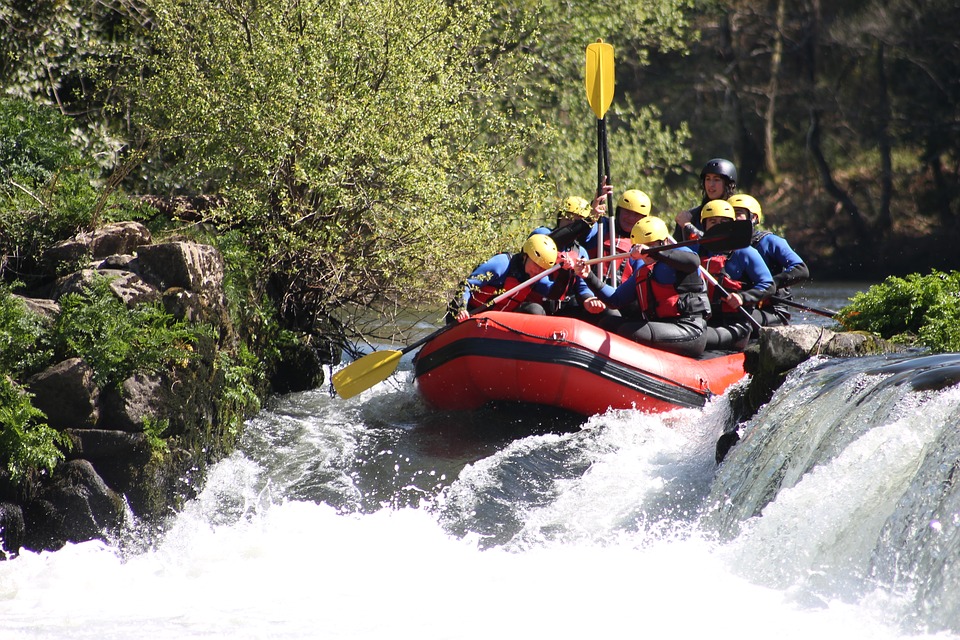 Whitewater rapids 30 minutes from downtown Florence? Who knew? It's true:
the Sieve river
winds its way through the Mugello area and makes the
perfect "stage" for an introduction to whitewater adventuring.
Suitable for both beginners and veterans, this low-key rafting experience will take you through both serene waters and more thrilling stretches like the dam of Masseto. Along the way,
stop off for a tranquil picnic break and take in views
of area wildlife, from herons to deer, in their natural habitats.
Not much of an adrenaline junkie? Alternatively, you can enjoy
an ultra-calm rafting experience
without even leaving the historic center of Florence. Wind your way
over the Arno
and under four of the Renaissance city's most iconic bridges,
soaking up striking riverside views
of Florence's architecture, or doing some people-watching from atop the water. An excursion on the Arno is a prime way to relax but it's also
a unique way to see the city
—you'll be looking at the urban landscape that millions of visitors see each year, but from a unique perspective that most tourists never get to witness.
More advanced rafters should look to the Lima creek for their next adventure.
Leave central Florence behind for a day in the stunning resort town of Bagni di Lucca
, not far from ski destination Abetone, another top Tuscan spot for thrill-seekers. A swim test is required ahead of this (guided) experience, which requires
a certain level of physical fitness and agility.
If rafts, tubes and riverboats aren't really up your alley, there's another Tuscan water adventure that might tempt you: river hiking. Get off the tourist trail and
spend a day discovering the Cocciglia canyon
, a natural wonder that most visitors never lay eyes on.
In the summertime
, when the Lima is almost dried up,
explorers
(wearing protective life vests)
can wiggle their way through natural labyrinths and water slides in the canyon.
Human-made amusement parks have nothing on this experience! (https://www.destinationflorence.com/en/details/2569-river-trekking-cocciglia)
If kayaking floats your boat, so to speak, you've got plenty of outings to consider. For those with some canoeing or other boating experience under their belts,
a guided descent of the Lima, through postcard-worthy views of the Tuscan Apennines
, is worth trying. Following this route is a wonderful way to work on your kayaking techniques, as it's a step up in difficulty from beginner-friendly paths, but manageable enough to where you won't be overwhelmed by strong currents.
A similar option exists
for those with equal levels of experience (no one under 14 years of age), but
along the Sieve and Serchio rivers.
Total beginner?
The family-friendly
Bilancino lake is the best option for you
, and the perfect water body on which to learn basic paddling techniques and safety maneuvers before "testing the waters" (and your own abilities) yourself.
Get ready to make a splash—literally—on your next visit to Tuscany!