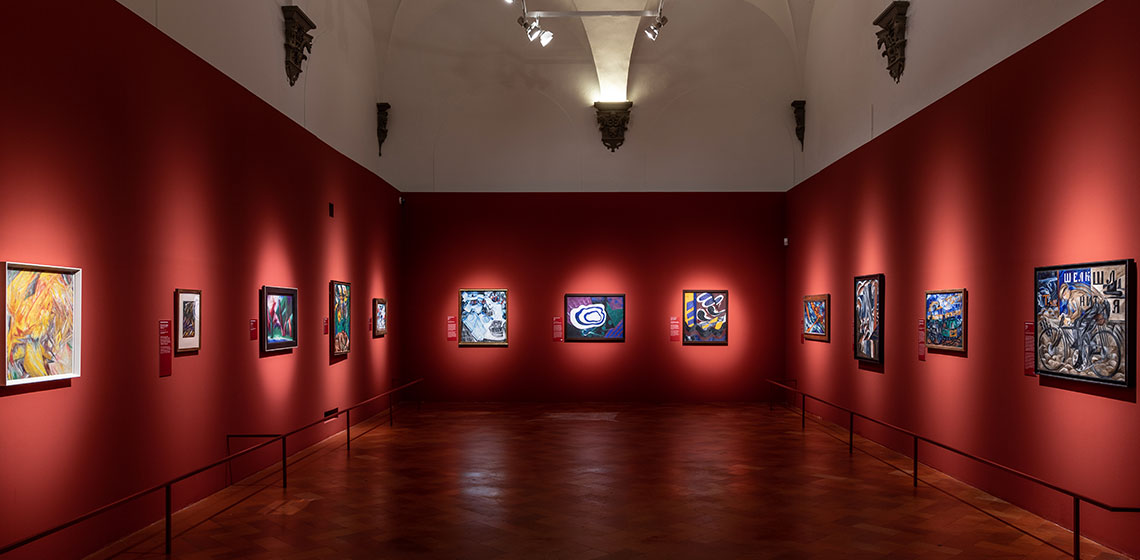 She is one of the Amazons of the
Russian avant-garde
, as
Natalia Goncharova
and her two fellow-artists Rozanova and Ekster were defined. They were women who made a difference at the beginning of the 20th century. Initially inspired by impressionists and fauvism, and later taking inspiration from futurism,
her paintings are determined and innovative
, traits that has caused her to be censored, confiscated and denounced for pornography.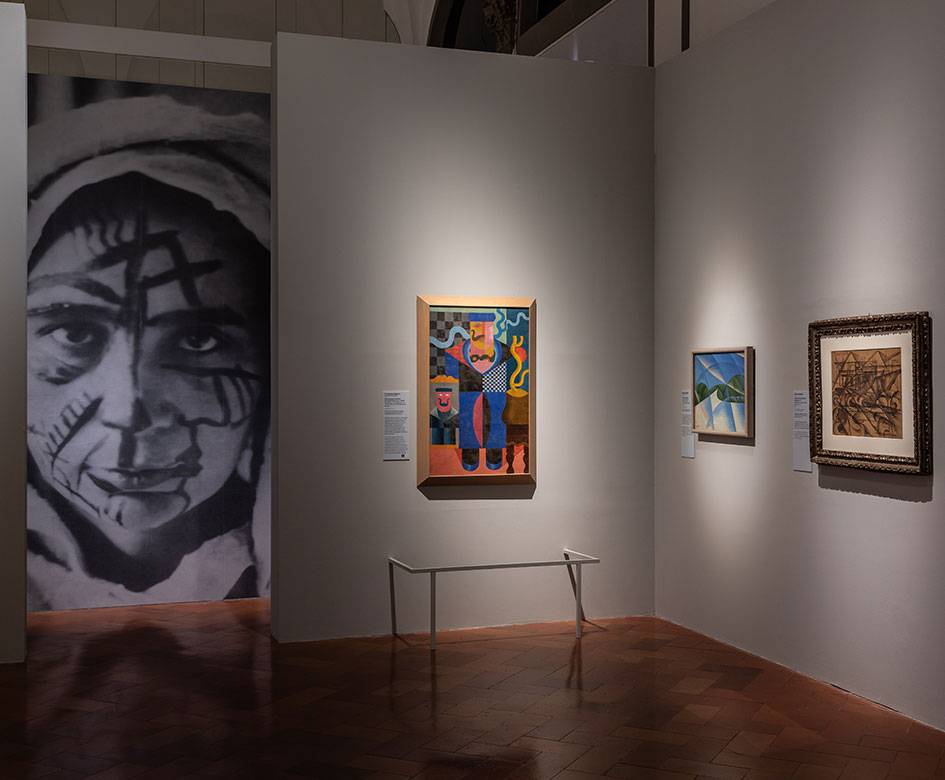 A
female nude
that, even after more than a hundred years, still screams
scandal
! The promotional video for the exhibition was even subject to censorship on Instagram for "too much nudity".
Certainly, Natalia Goncharova's works obey no boundaries, but it would be a pity to reduce their communicative power and the themes dealt with only to her works depicting female bodies. Goncharova is only the second female artist after Marina Abramovic to be exhibited at
Palazzo Strozzi
. Natalia is a
pioneer and
non-living
representative
of
the same vocation as Abramovi?:
expressing what lies beyond taboos;
Religion, Femininity, Rural Aristocracy, Spain.
Just some of the stories told by Natalia's artistic production.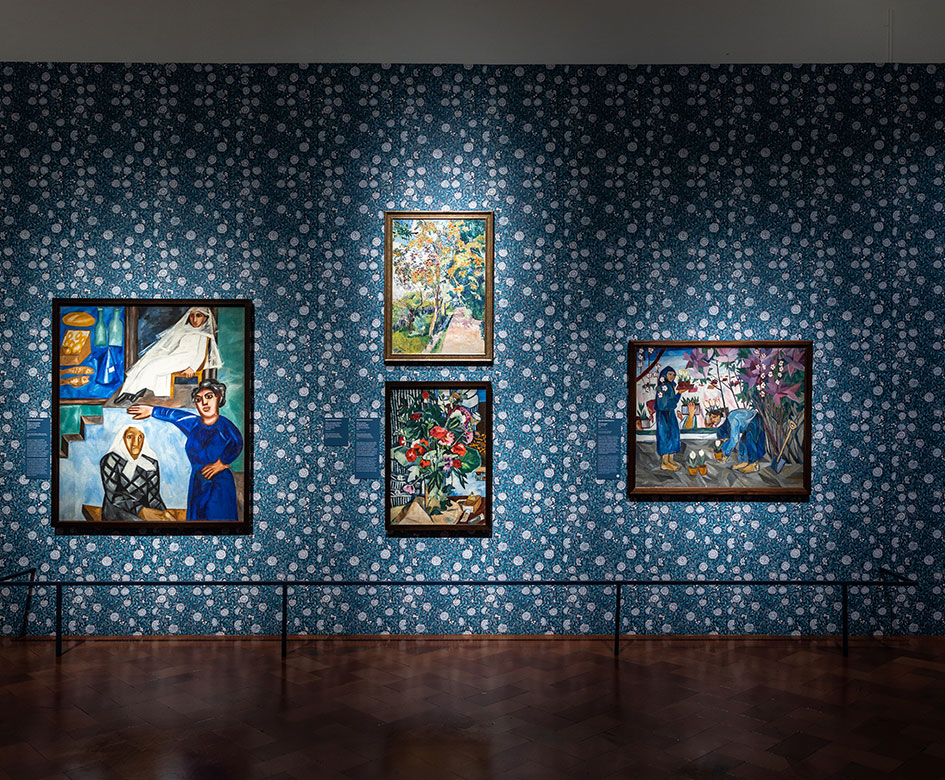 Short account of the emotions felt


We, in honour of Natalia Goncharova, can only describe some of the impact of the exhibition, and leave it to you to take home your own.
Warmth:
the initial reaction upon entering the exhibition is that of
warmth which envelopes you
and stays with you for the duration of your visit. An
intriguing contrast
between the idea that one can have of a late nineteenth-century Russian woman and the futility of having such preconceptions.
Polyhedricity:
the exhibition is a
journey through exotic lands
whose geolocation you continually lose. One minute you are looking at a work featuring Russian peasants, the next something more tribal, and then there is a flamenco dancer on a Spanish table. Moving from
mystical places
that are more in the sky than the earth. Not only a painter, her talents vary from set design, costume design, styling, acting to dancing: Natalia's vision is vast.
Neoprimitivism:
the
unconventional symbolism
of Natalia, simple to the eye and yet so direct. A woman who grew up in a family environment with complete freedom of expression, her self-portraits depict strong and determined features, muscular and almost "masculine" for her era, a total artist who was first of her kind, who challenged prejudice and upheld her true self with a
naked and primitive art that speaks the language of truth.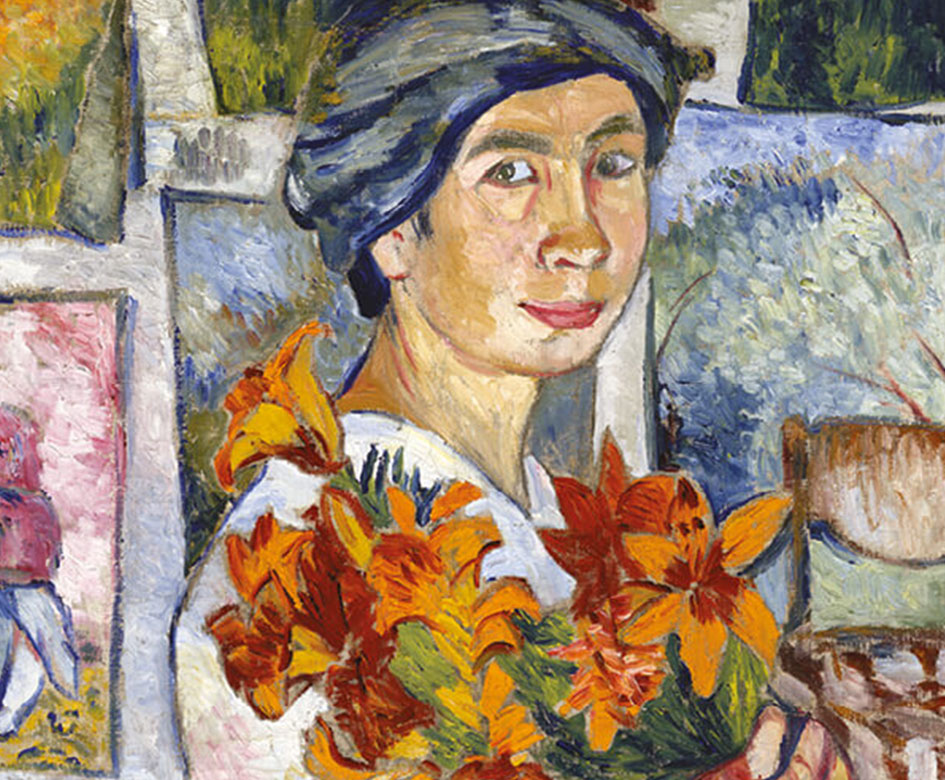 Info, Tickets and Guided Tour
The Natalia Goncharova exhibition takes place
at Palazzo Strozzi,
in Piazza degli Strozzi in Florence,
from September 28, 2019 to January 12, 2020.
Open ticket:
with the
OPEN ticket
you can visit the exhibition on the date and time of your choice until January 12. The ticket is valid for 1 entry. Purchase,
print the ticket you receive as an attachment
, and go directly to the exhibition, skipping the queue at the entrance!
Guided tour:
every Thursday and Saturday until January 12, take a
guided tour
led by an art historian of the Natalia Goncharova exhibition; a woman and avant-garde among the likes of Gauguin, Matisse and Picasso. The tour is recommended for visitors from the age of 16, will be held in Italian and has a duration of one and a half hours overall. The cost of the tour includes the entrance ticket.