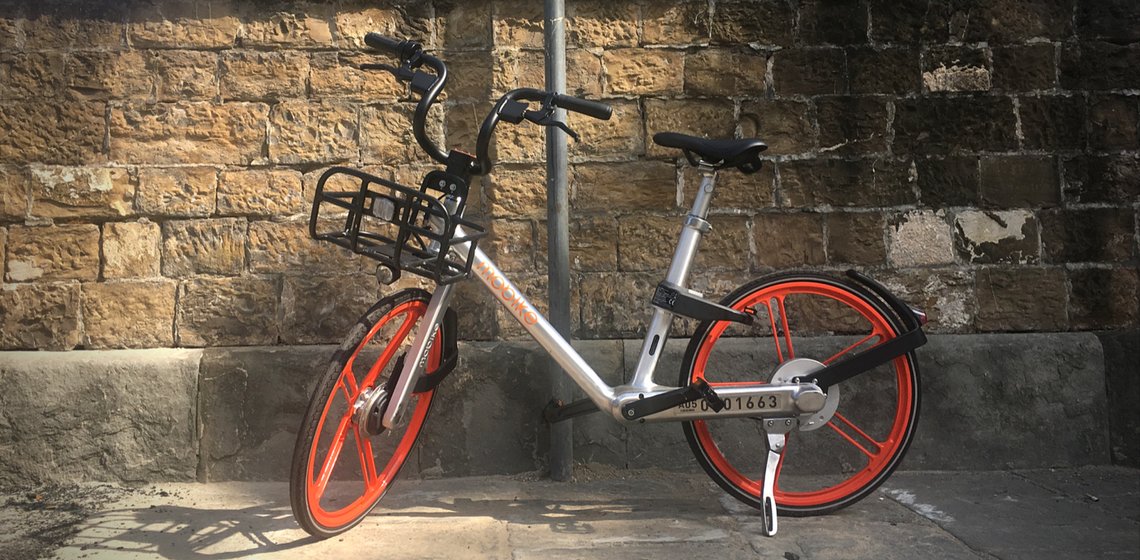 If you love to move about freely, without too many problems with schedules and tickets, going
by bike
is definitely for you, and in
Florence
you can easily find an available bike anywhere in the city.
We're talking about
Mobike
, the innovative "free flow" bike sharing program that allows locals and tourists to move around the city with ease, managed 100% through an app.
What does "free flow" mean?
It means there aren't any pick-up points where you must go if you want to
rent a bike
. You can take and leave the bikes in any area of the city, or better, in any bike rack, without any limits – except, of course, proper street etiquette.
To make taking and leaving the bikes easier, the City has created several parking spaces dedicated to
Mobike
, marked with yellow stripes.
How can I find and rent a bike?
It's easy. The service works through a
free app
that can be downloaded to your smartphone. Once you've downloaded the app, you just need to create a personal account and connect it with your telephone number and a credit card (it only takes a few minutes), then you're all set!
The app has an
interactive map
that shows users where the closest bikes are (the bikes all have a
GPS
tracker), which can then be reserved directly on the app (they can be reserved for up to 15 minutes in advance).
When you find the bike, click the button "
Unlock
" (Sbloccare in Italian) and scan the
QR code
on the handlebars to automatically unlock the bike. Now, jump on and start your journey.
Once you've arrived at your destination, you just need to park the bike and close the lock and the cost of the journey will be automatically deducted from your personal credit.
The price to rent a
Mobike
is 50 cents for 30 minutes, which means you can truly move about the city
very affordably
.
What do the Mobikes look like?
All the bikes are metallic grey with neon orange spokes. You can't miss them: you're bound to see them throughout the city. Are you ready to bike through
Florence
?

Mobike is no longer the only bike-sharing program in Florence: the city has introduced another service called
Gobee.bike
.
These
green bikes
function similarly to Mobike, as Gobee is also a self-service bike sharing app. Simply download the free app and follow the instructions to locate the nearest bike on an interactive map. Once identified, unlock the bike by scanning the QR code with your smartphone.
This simple process begins your bike rental, which ends as soon as the bike is locked. The service requires a 15 euro deposit that is returned upon termination of app use. Gobee charges 50 cents for 30 minutes.