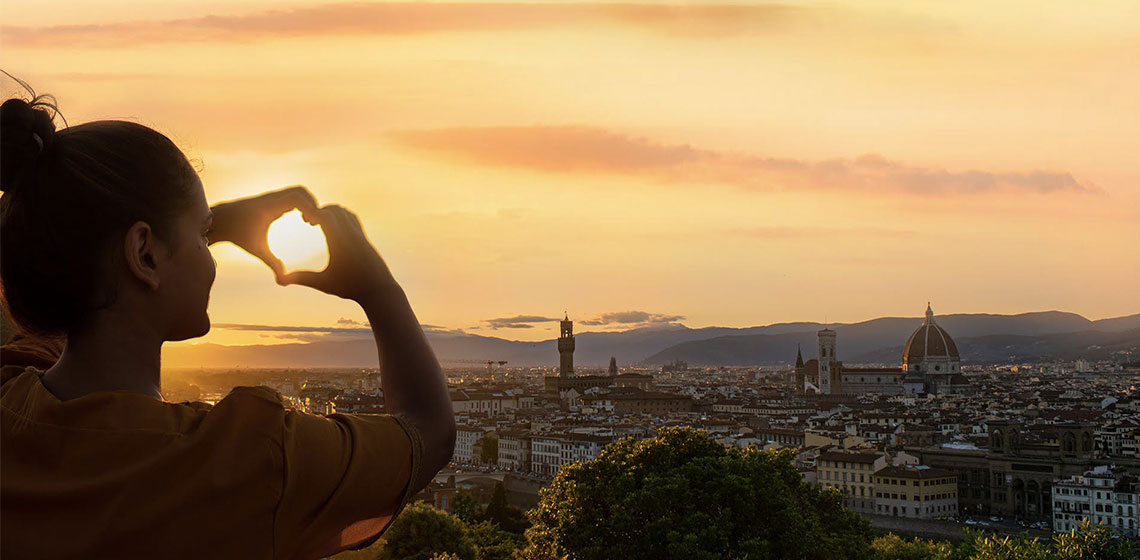 Travelling
has always been as much
a gift for oneself
as a tribute to the place visited.
From the precise moment you click book, an intense and mutual love between the traveler and destination is created, only dispersing at the end of the visit. Adrenaline-filled days and feeling butterflies fluttering in your tummy as you plan the
where-when-how-why's
; preparing can be demanding but it ensures the destination is better prepared to welcome you as if you were its only and most important guests:
Welcome.
Moreover, nowadays the super tourist is perfectly autonomous, they have the possibility to plan and book the trip through a wide range of tools, from the most classic to the now well-established digital platforms. They themselves decide what their experience will be and can tailor their trip perfectly.
Our aim is, therefore, to give you all the means necessary to make your choice with
awareness
and
correct information
, so that Florence can fall in love with you in the
most sustainable
way
possible.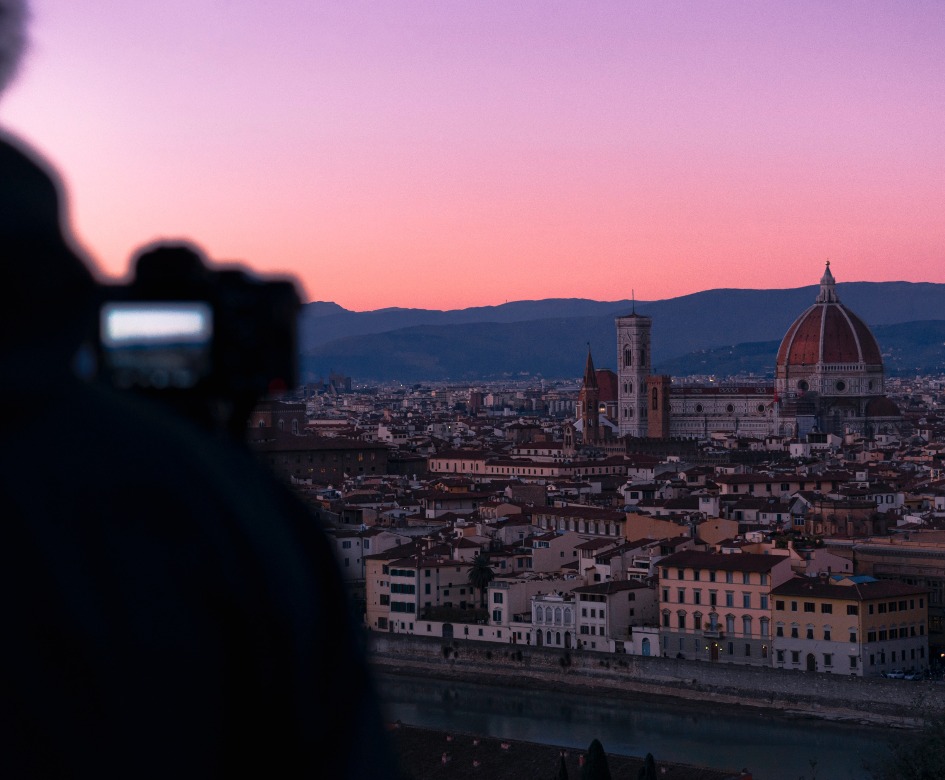 What is Destination Florence
Destination Florence was created in 2017 in
partnership with the Municipality of Florence.
It is the only
official tourist platform
that encompasses the entirety of what Florence has to offer: hotels, restaurants, exhibitions, museums, tours, experiences.
It has a
unique shopping cart
, thanks to which you can independently create your own package and purchase in a single transaction. An example? Browsing and being inspired by the platform, you find yourself creating a
list of activities
to surprise your family: a
wine tasting
, the
Uffizi tour
for children,
tickets
to visit Santa Maria Novella...a single click and it's all yours.
The prices you find on Destination Florence are
market prices
, which means you
don't spend more
. As an official partner of the Municipality of Florence, the platform represents a
non-profit institutional
project that guarantees a solid opponent to the dreaded rascal, the antagonist of excellent art cities like Florence!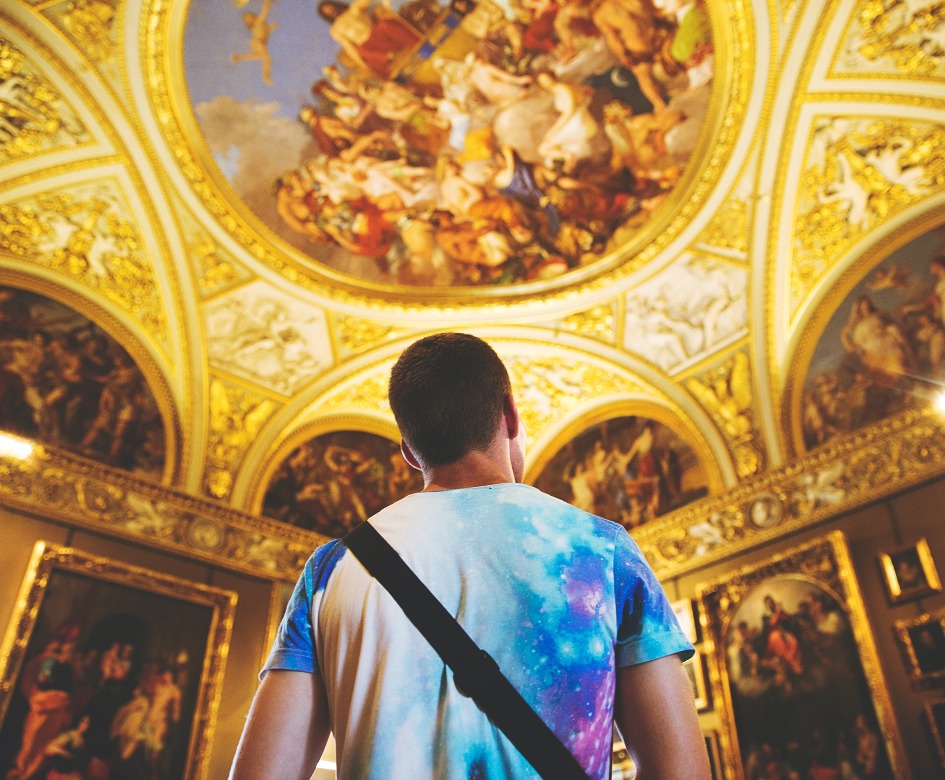 Who is behind Destination Florence
The
products and services
promoted and sold by Destination Florence are all
certified
and supplied by a network of over
300 local
, specialized and qualified operators. The selection of partner operators takes place, in fact, according to an ethical code that reflects the vision of Florence that we want to offer:
• absolute respect for
LEGALITY!
• strictly
LOCAL
suppliers
• deep knowledge of the
TERRITORY
What does it mean? That if you buy a tour or book a hotel, you are sure that your choice will be of
guaranteed quality
that will support the local economy.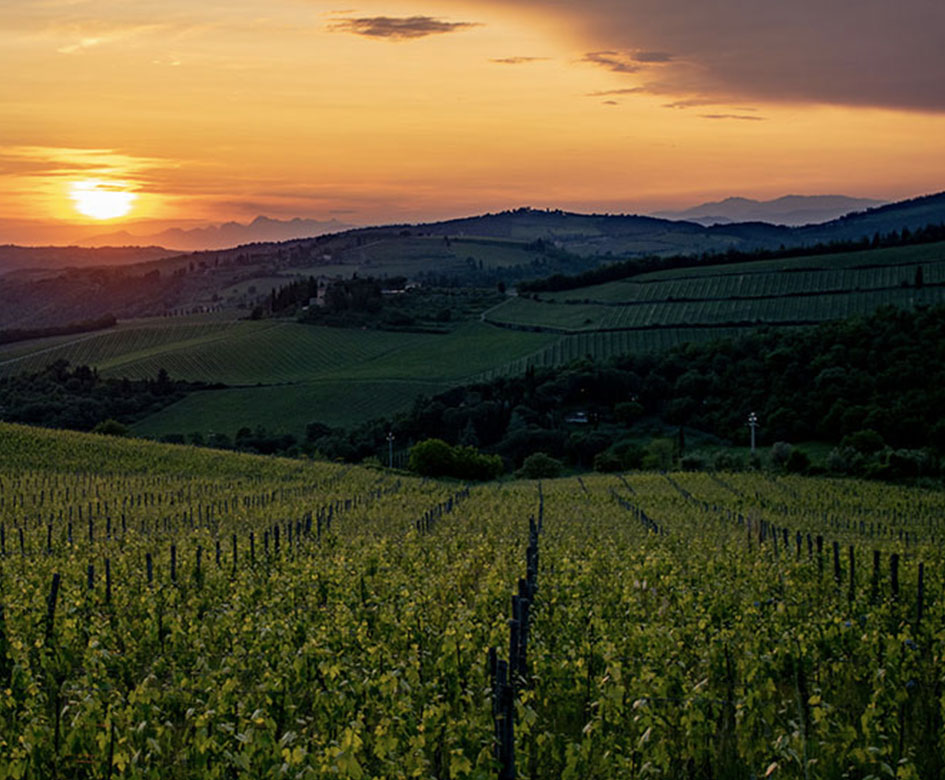 Why choose Destination Florence
In conclusion, why choose Destination Florence if you travel to Florence? Simple.
Because it is an investment in the territory, in the city and in small local businesses. Because
it supports the care and development of a UNESCO Heritage site
. Because gathering all the offers available prevents your money from being dispersed between various platforms that do not reinvest in the city, thus helping to improve Florence and its performance. Because it promotes the entire city and its surroundings without selling off the main attractions or obscuring the lesser known ones. Because it is a partner of the Municipality of Florence, therefore you are sure of the official nature and quality of information and services.
Because, as seen, Destination Florence is truly synonymous with
sustainable, ethical and local travel.