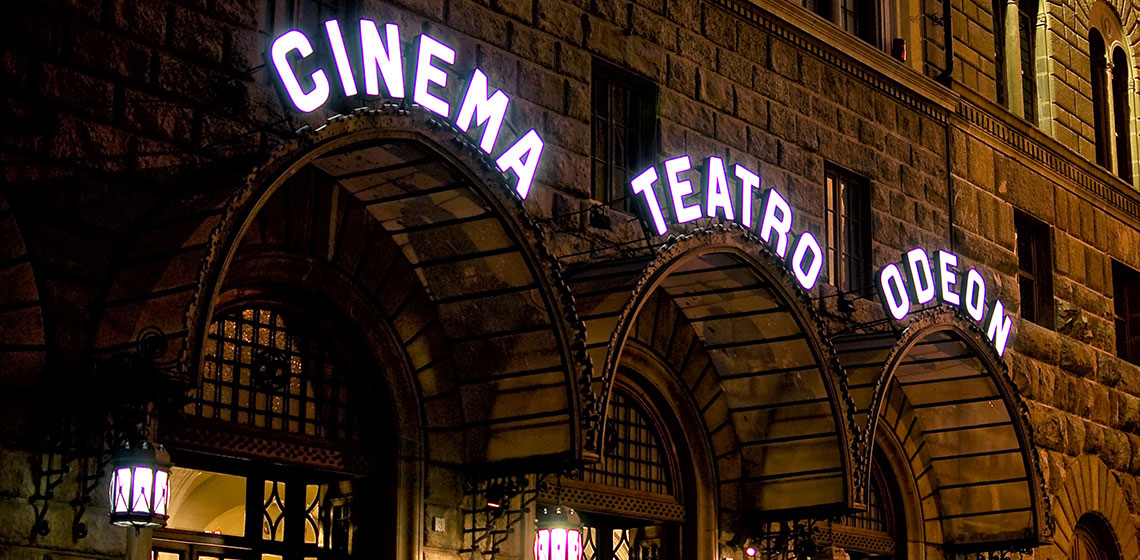 Want to know what going to the movies was like in the 1920s? Head to the Odeon
Proudly vaunting its 20th-century look, Cinema Odeon Firenze is a movie theater that shows original language films.
History always takes center stage in Florence, especially in art
and culture.
Here, you can admire the architectural achievements of Renaissance masters, visit the world's greatest artworks, stroll through timeless majestic gardens or even enjoy a movie in a 1920s cinema.
Stepping inside the
Odeon
will seem like traveling through time; the theater has maintained its original look, today considered a real
masterpiece
of early
20th-century
architecture

.
But beyond its appearance, the
Odeon
's selection of films is also a prime example of
Florentine
culture's international reach.
The Odeon is located in a striking
Renaissance palace
in the heart of Florence: the
Palazzo dello Strozzino
, once home to cadet branches of the
Strozzi family
, named after its more famous counterpart across the street.

In the early 20th century, well-known hotel owners, the
Chiari
, planned to make a luxury hotel out of the old Renaissance palace. However, thanks to
Eleonora Duse
, the original hotel plans were abandoned to make way for the elegant movie theater we see today.
The cinema eventually passed to the
Compagnia Cinema Italo-Americano
, who completed the restoration project.
In December 1922, the cinema finally opened its doors.
The inside of the Odeon transports you to another era: every detail exudes the flair of the 1920s, from the architecture to the decorations.
The building boasts a large rectangular hall with a horseshoe gallery, and adorned with lateral box seats, it merges the structure of modern cinemas with the setting of a classic theater.


The hall also features a few splashes of
Art Nouveau
, including the stylish (and comfortable) gold velvet chairs and a large colorful skylight above (which at the time used an electric device to operate).
Even without a movie projecting on the big screen, the cinema is a spectacular sight to see.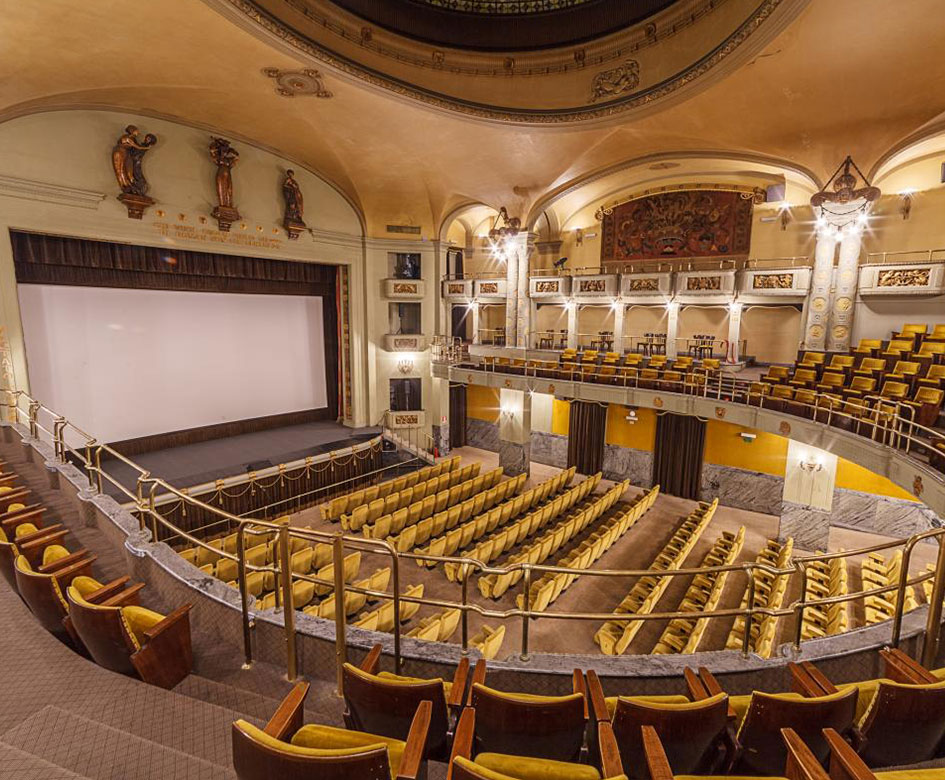 Today, the
Odeon
is a central thread in the city's urban fabric.
Along with other
theaters
in
Florence
(such as
Cinema della Compagina
,
Spazio Alfieri
and other minor institutions like
Spazio Uno
or
Istituto Stensen
), the
Odeon
remains symbolic of cultural exchange in
Florence
, a part of the city's culture that extends far beyond the cinematic world.
Throughout history, the
Odeon
has hosted film premiers of some of the most important works in cinema, top-notch international film events and world-famous celebrities.


Yet the theater's mission remains the same as opening day: to show

original language films (with subtitles)

, host
exclusive film premiers
and hold a variety of national and international film events, including festivals and conferences.
And this all happens here, in a one of a kind, truly mesmerizing theater.