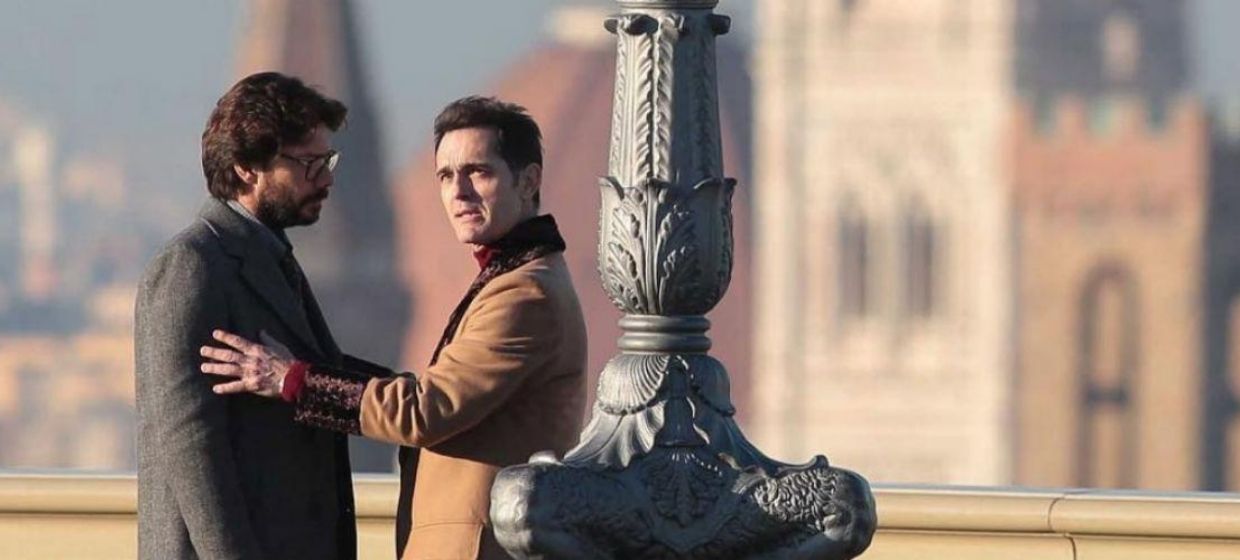 You might say that Florence is a celebrity crush among celebrities. All of them, sooner or later, come to see this gorgeous city, with its fifteenth-century features, beguiling accent, and artworks more precious than diamonds...no one can resist them!
Florence
has welcomed
hundreds of famous characters
over the years, especially during
Pitti Immagine
, one of the biggest fashion events in Italy. We had fun compiling this list of VIPs who have lent an extra touch of glamour to our city by choosing it as a
holiday destination
, an inspirational retreat, a
romantic escape
or just for the life here.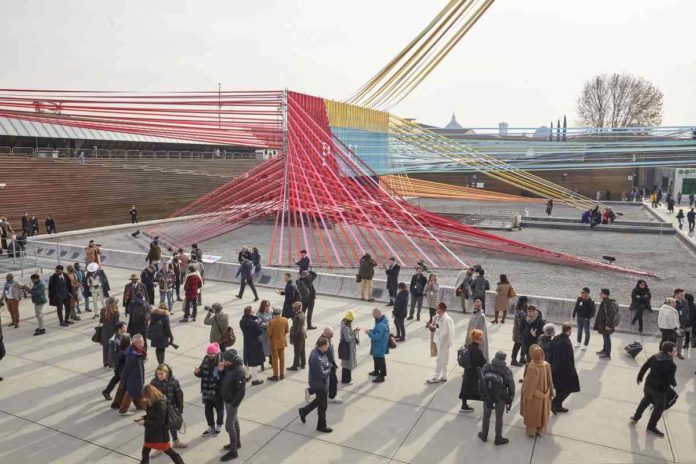 Pitti Immagine 2020

THE CALL OF ART
You wake up wanting nothing more than to see the Uffizi, Michelangelo's David, the Ponte Vecchio and the Medici palazzos. What can you do but get on your private jet and fly off to Florence? Just ask
Michael Jordan
, the greatest basketball player of all time and icon of the Chicago Bulls, who in 2019 landed at Peretola Airport and barely stopped to draw breath before he was in the
Uffizi
, where Botticelli's Venus was patiently waiting for him.
In fact, it's a long list of stars who got a selfie that year with Eike Schmidt, the Uffizi Director, but two that we have to namecheck are our gladiator
Russell Crowe
- who, needless to say, was awestruck by the Roman artworks - and the world's most famous gigolo,
Richard Gere
, who had come to Florence to receive the keys to the city from Mayor Nardella, in recognition of his work for human rights.
Then
Álvaro Morte
and
Pedro Alonso
, respectively The Professor and Berlin in
Money Heist
, took advantage of a few days off in Florence to go and have a look at the Uffizi, joking with Schmidt about a potential heist in future.
Gwyneth Paltrow
, of
Sliding Doors
fame, also followed suit in 2019 and arrived in Florence to savour the art, gelato, Chianti bistecche and much more besides.
Last but not least, we really should jump to 2020 and mention
Chiara Ferragni
's headline-making visit to the Uffizi. The pioneer of Italian influencers, followed by tens of millions across the globe, is she really so different from the Hollywood divas?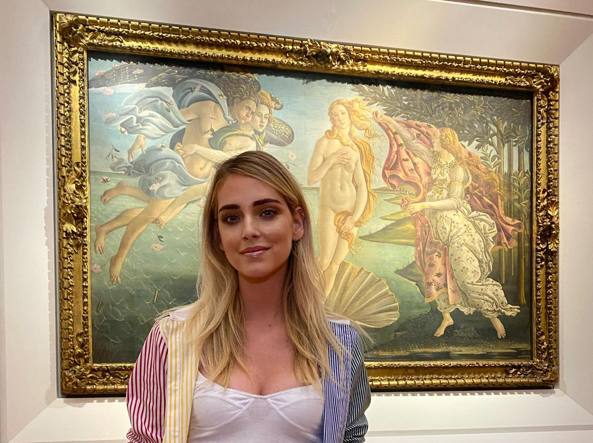 Chiara Ferragni agli Uffizi

THREE OF COUPLES
Three couples, in their own completely different ways, have embodied the Florentine romance. In 2014
Kanye West and Kim Kardashian
, American rapper and entrepreneur/star of their own reality TV show, chose Florence to
celebrate their love
in a super-exclusive event at the Forte Belvedere. Kanye has often confessed to a real soft spot for Florence, not least because of local fashion house Ermanno Scervino, which has become one of Italy's biggest.
The second couple are their polar opposites: film director
Tim Burton
and world-famous actor
Helena Bonham Carter
, both quiet, shy, eccentric and possessed of a deliciously dark sensibility, were spotted in Florence on their vacation.
And finally, going all the way back to 1992, it's impossible to forget the most original and bizarre wedding of the nineties. Celebrated in the American Episcopal church of St James in Florence's historic centre, the rock icon, shapeshifter and Thin White Duke
David Bowie
tied the knot with Somali model
Iman Adbulmajid
. Iman commented on their choice:
"Somalia was an Italian colony, so I grew up among Italians. I've worked and travelled in Italy an awful lot in my modelling career, and Florence has always been one of my favourite cities. David and I spent our first summer holiday together here. It was fantastic. The beauty, the art, the Italians and the great cappuccino: Florence has it all to give."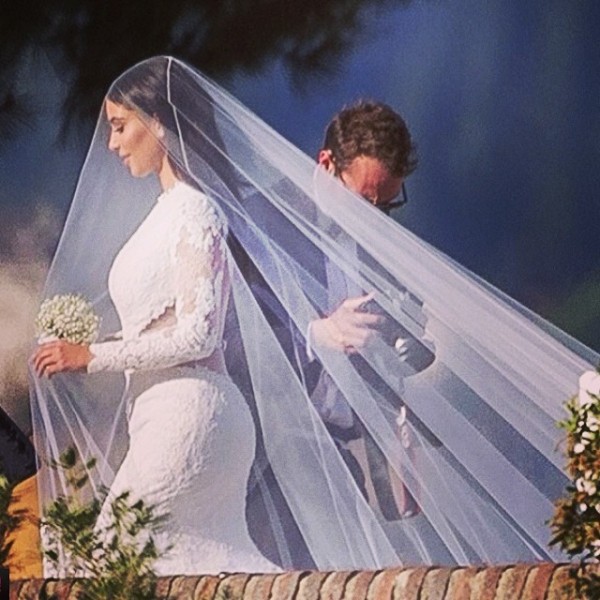 Kim Kardashian e Kanye West sposi a Firenze
We'll finish with two celebrities who have put their roots down in the Tuscan soil. One of them is
Sting
, singer and band leader of the megastars
Police
, who for years has been promoting Tuscany's incredible beauty. Since 1997 he has been a
fixed resident
of
Figline e Incisa Valdarno
, where he was made an honorary citizen.
And we wrap up with
Natalie Portman
, an actor with no need for introductions. In 2014 she spent a whole month with her family in the Chianti area, travelling up and down the Val D'Orcia. And this year, in tribute to Italy and Italy's fight against the pandemic, she
wrote
an open-hearted
love letter to Tuscany.
It's a magical place, she said, where time seems to stop, and where beauty that she couldn't have prepared herself for had changed her life.
Photo header credits: 361magazine.it
Photo credits Pitti Uomo: Il Reporter
Photo credits Chiara Ferragni: Corriere Fiorentino
Photo credits Kim Kardashian: unadonna.it