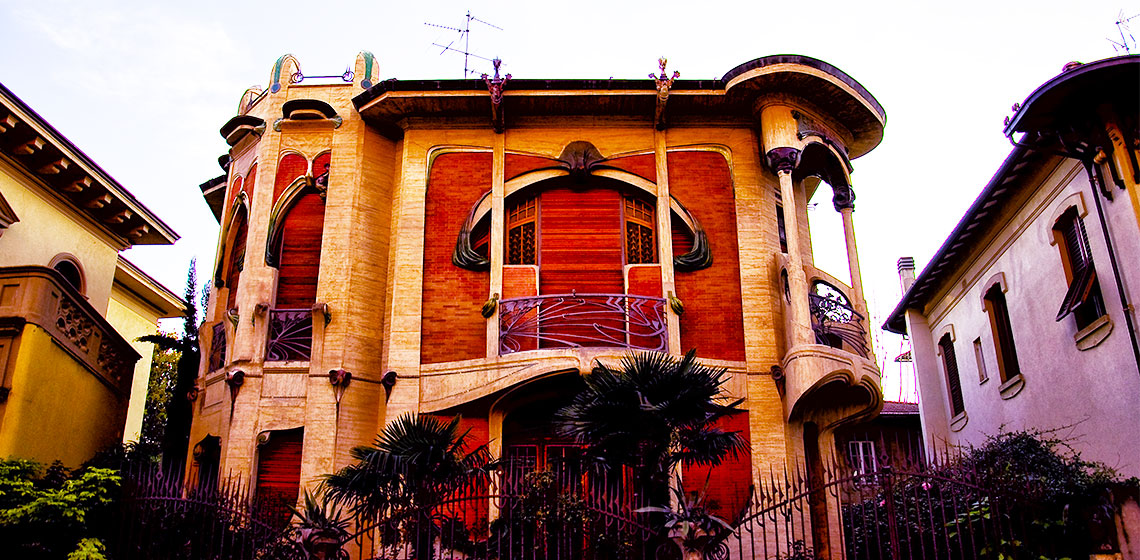 Liberty style in Florence: an unexpected itinerary
Follow the tracks of the Liberty style, sophisticated and refined buildings in Florence and beyond.
For the typical tourist in
Florence
, these buildings generally go unnoticed.
Yet despite their lack of visitors, the enchanting
Liberty-style villas
(also known as
Art Nouveau
) are real architectural masterpieces nestled in
Renaissance Florence
.
For the most part, tourists head to
Florence
for reasons beyond these modern villas, but if you're craving something different and a bit outside the norm – maybe because you're a fan of modern art or know
Florence
like the back of your hand –
then don't miss out on this itinerary
.
Liberty style in the historic center
This may come as a surprise, but there are many
Liberty-style buildings
right in the center of
Florence
.
The first is
Palazzo Pola e Podescan
on the corner of
via Brunelleschi
and
via de' Pecori
.
It's a short walk from
piazza della Repubblica
, an area completely rebuilt in the mid-19th century. The main structure is pure 19th-century in style, but the façade is bursting with
Art Nouveau
decor, vaunting sculptures, colored-ceramic and wrought iron frontispieces.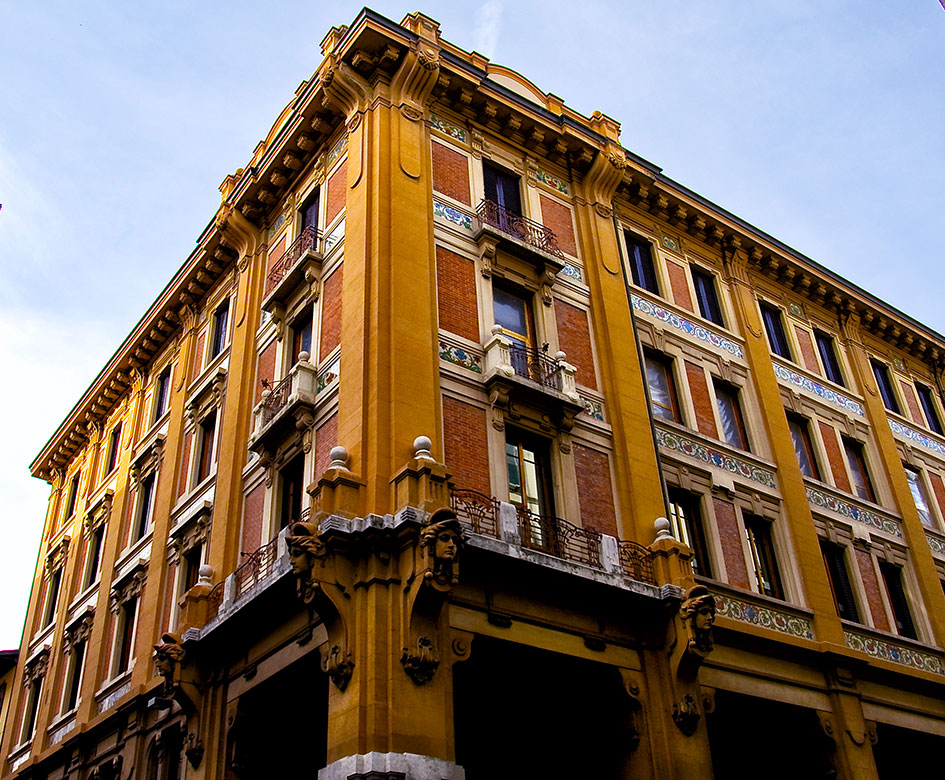 You'll also find the
casa-galleria Vichi
in
Borgo Ognissanti
, a masterpiece by the architect
Giovanni Michelazzi
.
Completed in 1911, it's perhaps the most mesmerizing
Liberty-style
structure in the center of
Florence
, known for its perfectly mixed stone, steel and glass vertical façade, not to mention its striking decorative statues, such as the mythological eagles and dragons.
Last but not least is
villino Uzielli
in
piazza d'Azeglio
, one of the most sophisticated parts of the city (not far from the
Sant'Ambrogio
neighborhood). Built by the architect
Paolo Emilio Andrè
, it towers over the square and features bizarre decorations, such as two "obelisks" in the center of the façade.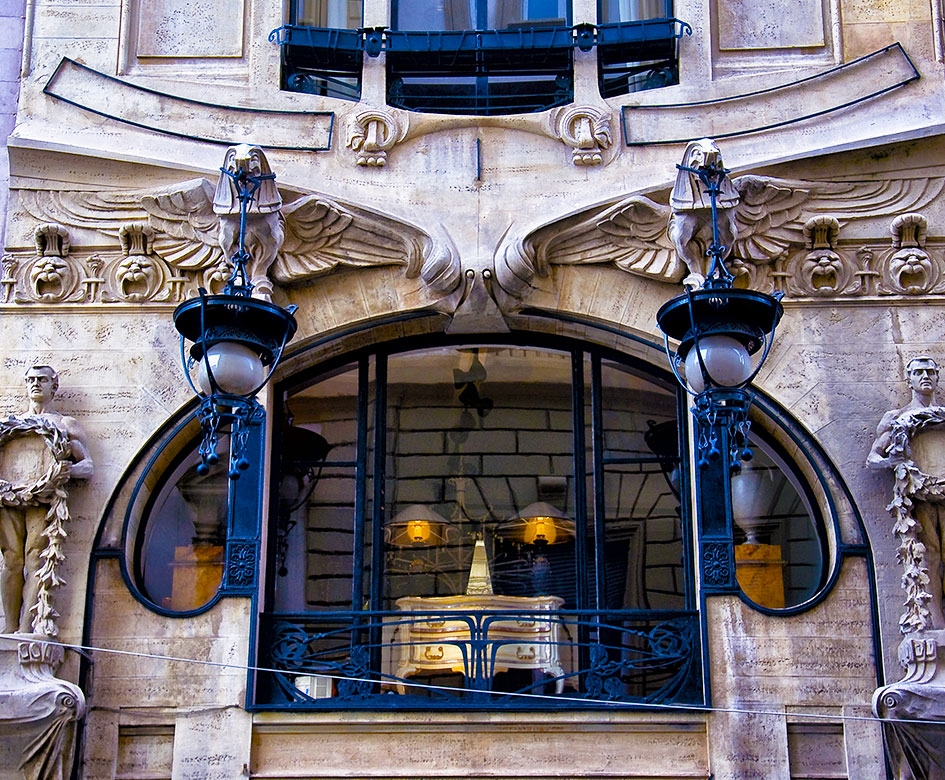 Liberty style outside the city center
You'll find other examples of the
Liberty style
(perhaps the most original ones) beyond
piazza Beccaria
.
On via S
cipione Ammirato
you'll find more of
Michelazzi
's work, who between 1907 and 1911 built two villas next door to one another:
villino Broggi Caraceni
(99), and
villino Ravazzini
(101).
The first is one of the most stunning example of
Art Nouveau
: its extravagant silhouette and vivid colors will be sure to astound you, as the entire building was constructed entirely in
Liberty style
, not just the decorations. The second building, though noticeably more austere, is known for its striking elegance and refined decor.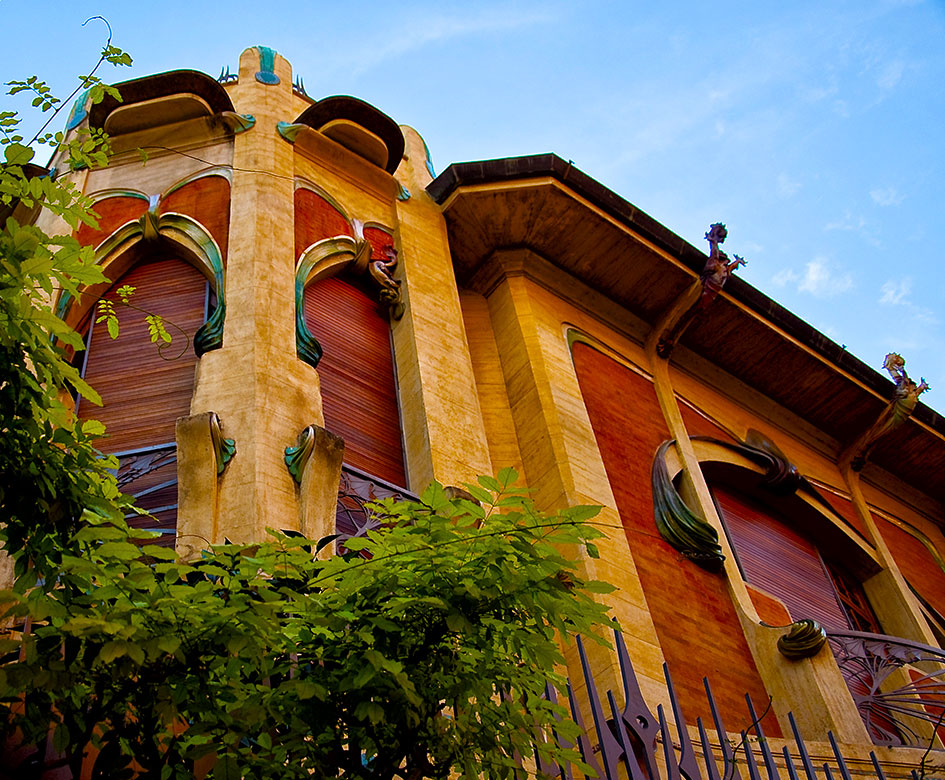 Not far from these beautiful structures you'll find
casa Antonini
in
via Orcagna
, whose balcony, façade and gate boast the classic elements of
Art Nouveau
.
On the next street over, in
via Ghirlandaio
, you'll find the
casa studio di Galileo Chini
, the former home of one of the major Italian figures of the
Liberty style
movement.
You'll find other examples of
Liberty-style
buildings between the C
ampo di Marte
station and
Piazzale Donatello
, including
villino Ciuti
, in via della Robbia 74, vaunting a panoramic terrace with a neo-Gothic feel, and
villino Baroncelli
, also built by
Michelazzi
, boasting an eccentric tower with splashes of Byzantine style. It can be found in via Duprè 75 (not far from the city's stadium).
Finally, if you want to see more of
Florence
's periphery, head to
Porta Romana
to admire the splendid wrought iron and ceramic décor of
villino Lampredi
, also built by
Michelazzi
and decorated by
Galileo Chini
(via Giano della Bella 9-13, parallel to Viale Petrarca).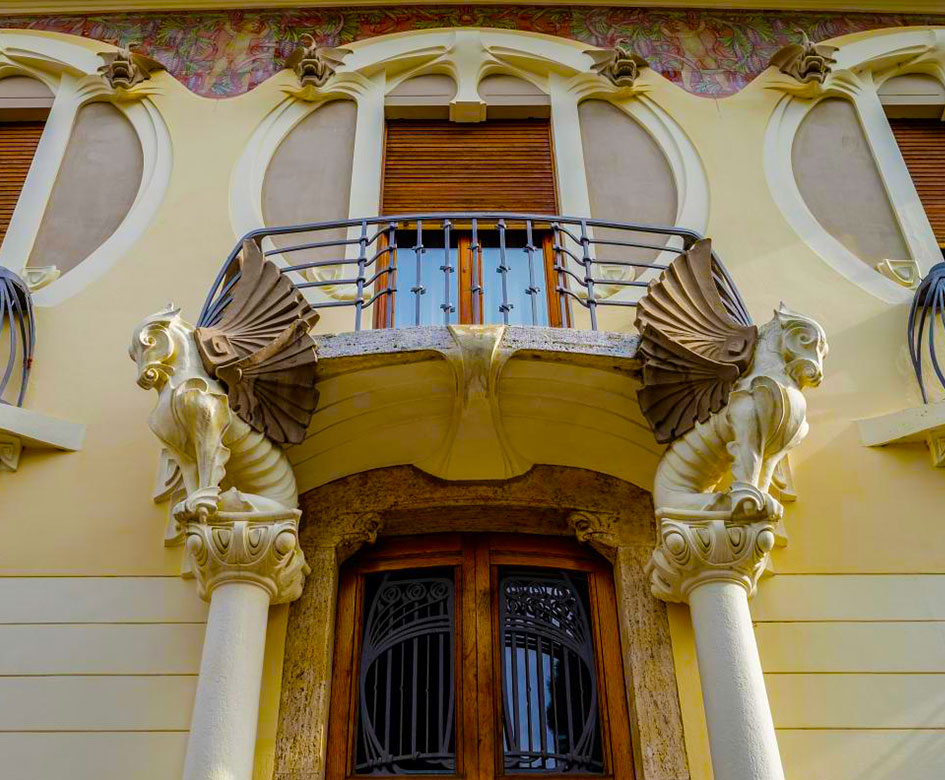 Liberty style in Borgo San Lorenzo
But that's not all. If you're starting to get a taste for this style, make your way out of
Florence
and head to
Borgo San Lorenzo
(in the
Mugello
area).
Here, the artist
Galileo Chini
, known worldwide for his works in the
Fornaci
di
San Lorenzo
(an old ceramics factory), decorated many private residences, such as
villino Chini
or
villa Pecori Giraldi
(today the
Museo Chini
).
Finally, you can opt to follow the
Itinerario Liberty
(the Liberty Itinerary), where you'll trace elements of the
Liberty style
in churches and palaces around town.