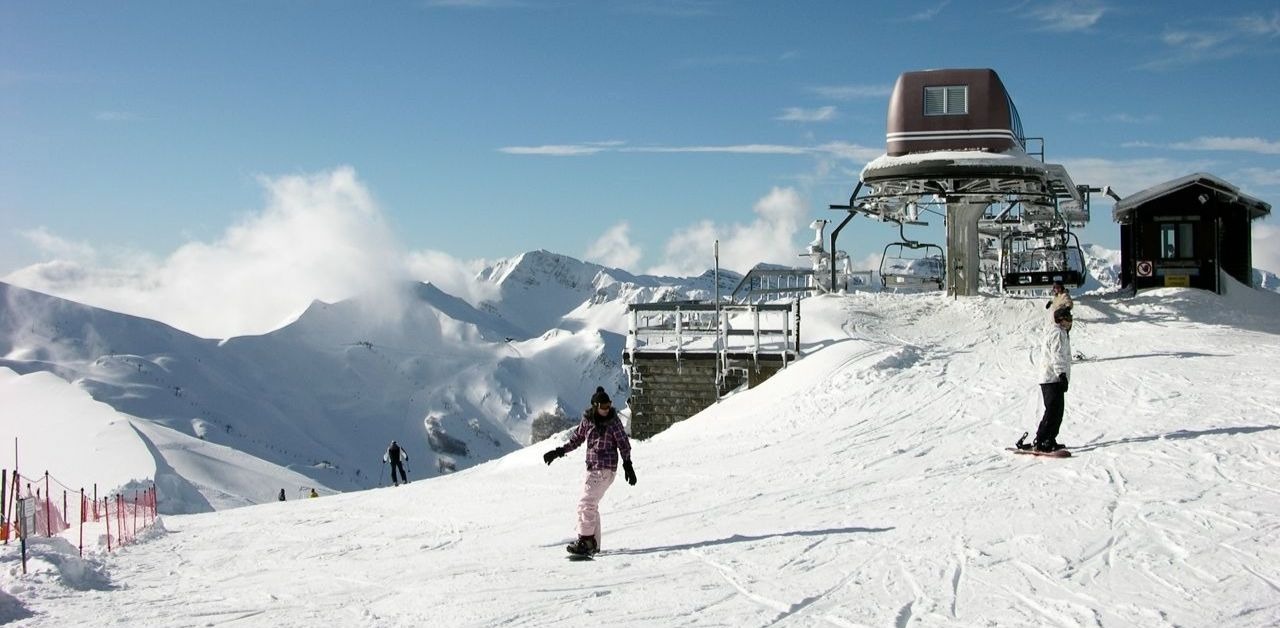 Mountains around Florence
Slide down slopes or lace up your boots to explore Tuscan mountains near Florence for fun at high altitudes.
When we think of
Florence
, we imagine centuries of artistic and cultural heritage, historic streets and masterpieces at every corner. What we mightn't think of, however, is skiing. In fact, just over an hour from Florence, you can grab some skis and embark on
adrenaline-fueled fun
to mix up your museum-hopping with some
physical activity.
Sprinkled with fresh snow, these peaks are simply paradisiacal.
Adventure in Abetone


Abetone is one such site, located roughly 80 kilometers from Florence, taking about an hour and half to get there. Located in the
Pistoia mountains
, it's an ideal day-trip if you don't feel like extracting yourself from Florence for too long yet still want to enjoy the dramatic downhill slopes and the feeling of being
immersed in nature.
Featuring over 30 tree-lined slopes ranging from 1200 to 1950 meters in height, the slopes are spread across the four
valleys of Luce, Scoltenna, Sestaione and Lima.
While best suited for
beginner-intermediate
level
skiers
, those seeking more of a challenge will be satisfied too as the Black Diamond piste known as Zeno One can be found on Monte Gomito, designed by Olympic medalist Zeno Colo who taught skiing here for many years. Day passes cost very little in comparison to bigger name
resorts
and you won't have to battle the numbers you'd find there either.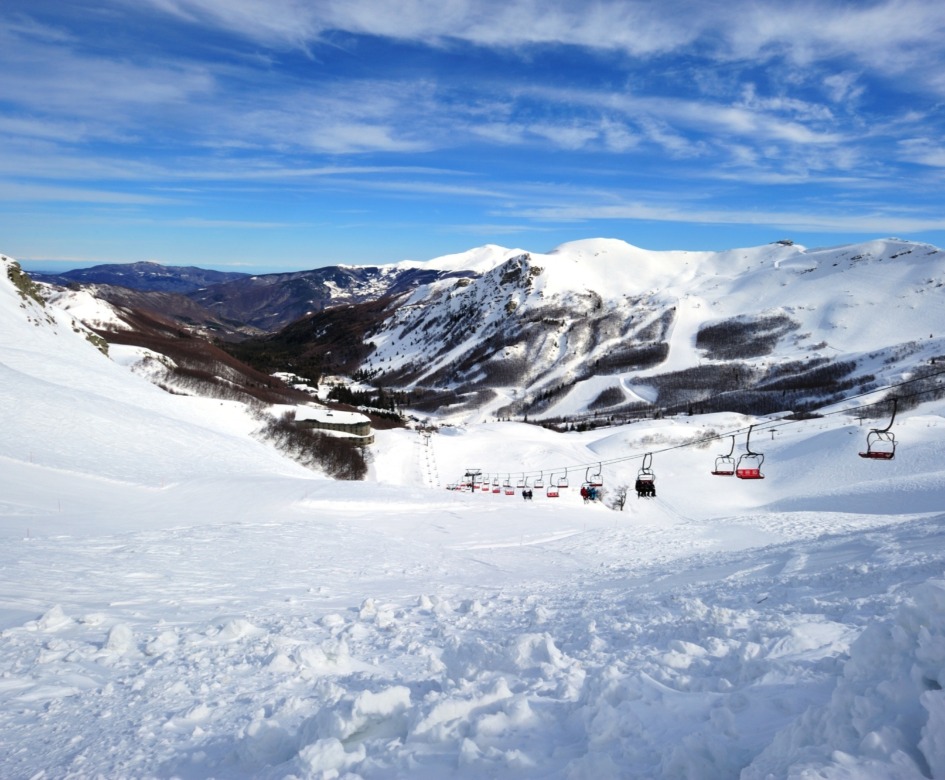 Photo credits: https://m.visittuscany.com/it/proposte-di-viaggio/un-weekend-invernale-allabetone/
Doganaccia in Cutigliano


Alternatively, the
Doganaccia Ski Resort
in the municipality of Cutigliano is about 22 kilometers from Abetone and a popular family destination given that you'll also find a snow-tubing slope along with around
15 kilometers of pistes.
Easily accessible from the village thanks to cableway, a ski school serves to educate any newbies who wish to explore the
panoramic slopes.
Cross-country routes bring you even closer to nature as you follow the clearly marked routes that take in some truly spectacular sights. Doganaccia features the
San Gualberto Lake
or you could set off towards the Arcana Cross that connects to Mount Cornaccio, even hopping into a cable car if you'd like to take it a little more leisurely.
Take off trekking


Skiing not your style? Leave the slopes to those who seek them and instead take off on a
trekking trail
, lacing up your boots and setting off
into the idyllic nature
to get to know the Tuscan landscape even more intimately. There are plenty of routes to choose from as the
Tosco-Emiliano Apennines
are renowned for their stunning conifer forests and incredible scenery.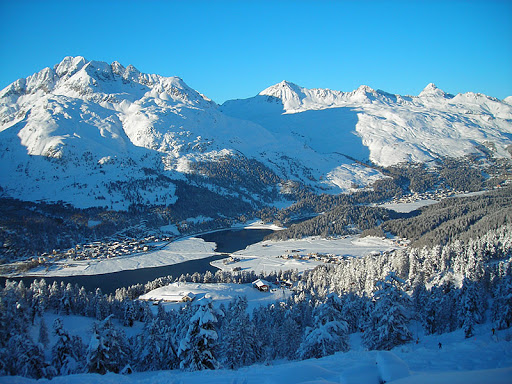 Photo credits: http://www.sullaneve.it/localita-italiane/toscana/doganaccia.htm
Après-ski


Just as important as skiing itself is what you do afterwards. Many
medieval hamlets
are just short distances away where you'll find traditional Tuscan mountain cuisine. The simple cooking is known as cucina povera as it makes the most of the natural produce like chestnuts, mushrooms and wild herbs, all with
typical Tuscan flair.
All that remains now is to choose your slopes, and to set off on an unforgettable trail through Tuscany, all while Florence patiently awaits your return.
Photo header credits: https://www.dltviaggi.it/it/montagna/toscana/abetone/hotel-boscolungo