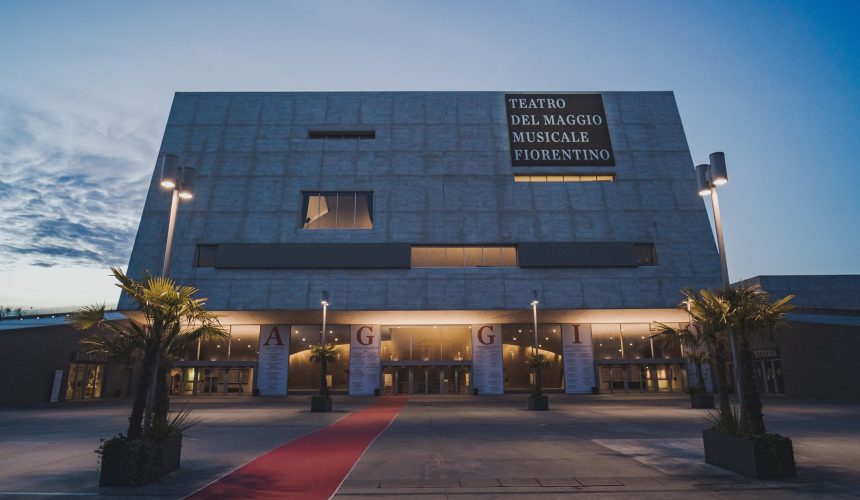 Say goodbye to 2021 and greet the New Year with a
glamourous cultural and culinary event.
Don your finest evening wear and celebrate new beginnings at the awe-inspiring theatre in Piazzale Vittorio Gui that has hosted world-class performances since it opened its doors in 2011.
Take your seat
at 6pm
on December 31 for an unforgettable
choral and symphonic performance
that will see out 2021 in glorious fashion.
Beethoven
's 8th and 9th symphonies will enrapture the audience as it's played by the theatre's top-caliber choir and orchestra conducted by the renowned maestro,
Zubin Mehta
, with Lorenzo Fratini as Choirmaster. Soprano Mandy Fredrich, mezzosoprano Marie-Claude Chappius, tenor AJ Glueckert and bass Franz-Josef Selig will send their voices soaring around the great theatre as you delight in the wonderful melodies swirling around you.
You could finish your evening here, or you can continue on while the music is still filling your ears to enjoy a
welcome drink of prosecco or a cocktail
, while dishes of burrata, chickpea cream, vegetable confetti and Tuscan cold cuts are served
from 8.30pm.
Following on from the aperitivo, be seated for a gala
dinner with musical interludes
offered by the Accademia del Teatro del Maggio.
The menu features such delights as porcini mushroom flan with yellow cherry tomatoes and Grana Padano cheese, carnaroli with basil, caramelized onion and chestnuts, beef fillet with balsamic and tomato reduction with rosemary, traditional lentils, and followed by a divine three-chocolate mousse with pistachio. Accompanying wines are Pomino Bianco DOC 2020, Tenute Frescobaldi Pomino Rosso DOC 2018, and Tenute Frescobaldi, ensuring that your final meal of 2021 is a remarkable one. Coffee and pastries complete the delicious meal.
Finishing just in time for the main moment itself, take a glass of
Moet & Chandon Champange to toast 2022
as
fireworks
fill the sky. Having welcomed in the new year and shared best wishes with all those present, start off 2022 with a
DJ set and contemporary music
as the party continues until you can't dance anymore.
Photo header credits: maggiofiorentino.com