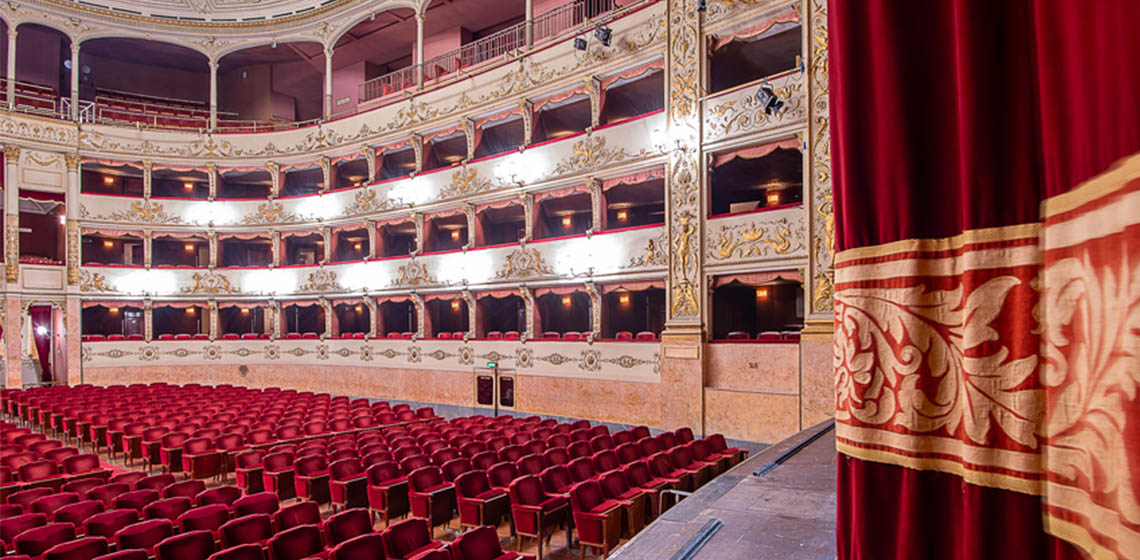 Settling into the plush seats of the historic theatre is an experience like no other. Before the curtain ever rises, you already feel like you've been witness to something spectacular as the richly coloured hall is filled with traces of its illustrious heritage.
Taking a look at the atrium and box seats, you'll spot wooden coats of arms that represent the noble families that once owned them. Keep looking to get a better knowledge of the well-known Florentine names that played important roles in the theatre's past. The private seating areas were created to give them the best views in the house, and they now create a fascinating feature.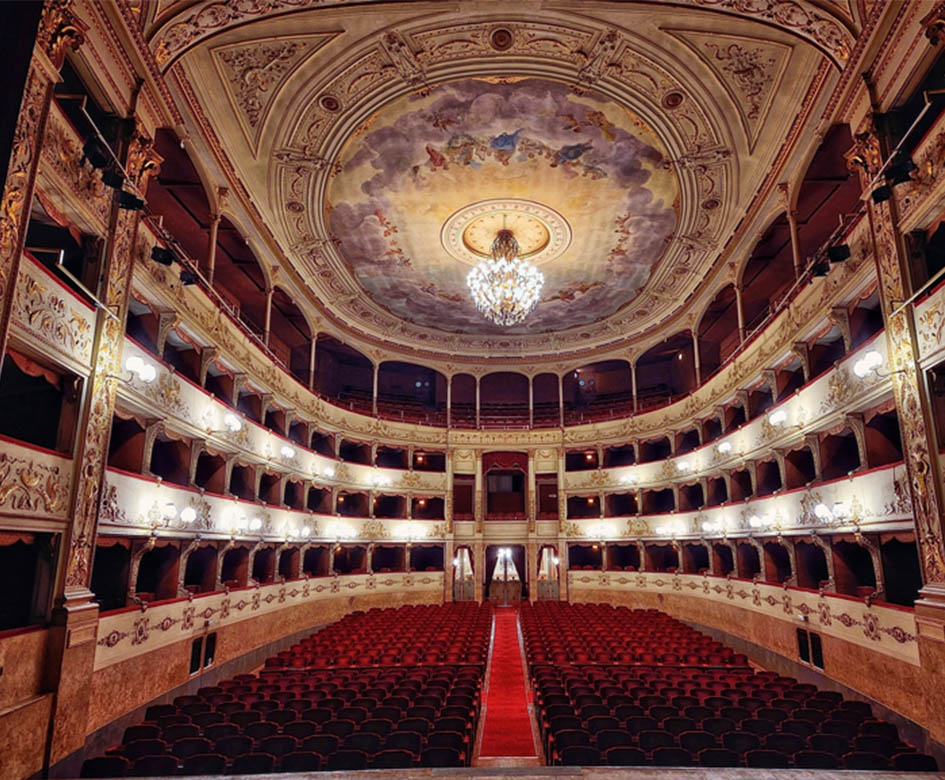 Teatro della Pergola
Situated in the very centre of Florence at
via della Pergola 12/32
, it's said to be one of the oldest theatres in Italy, dating to
1656
when it was designed by
Ferdinanda Tacca
(son of Pietro), who was the artist behind the two fountains in piazza Santissima Annunziata. The hall was inspired by Renaissance palace courtyards, where we can still picture noblemen and women admiring the performances from their elevated view, dressed in their fine gowns and elegant attire.
The
Accademici Immobili
were behind the theatre's creation, desiring a larger space for their academic activities. The theatre has continued to occupy many more roles than simply a stage: it's also the cultural centre of the
Fondazione Teatro della Toscana
, regularly bringing about contemporary and international pieces that delight audiences from all over. Beyond that, a study centre and archive preserve and promote its intriguing past, with over 15,000 volumes, a reading room, and a vast collection of photographic works giving ample fodder for theatrical historians.
?
Rich reds and glittering golds
provide the striking setting for all kinds of performances for all ages. And, for the first time, the theatre opens its arms even further to international audiences with
plays in foreign languages
, expanding the theatre's horizons and ensuring unforgettable performances. The first collaboration is with the Parisian Théâtre de la Ville, with audiences in Florence set to be treated to a taste of French theatre within the historic Florentine hall.
Photo credits: https://www.teatrodellapergola.com/