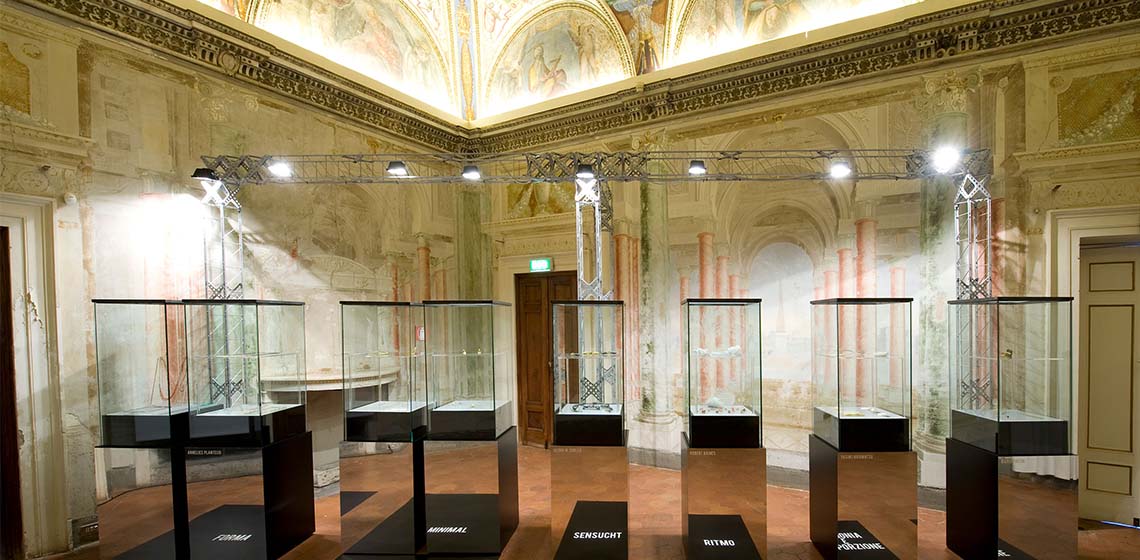 The first
annual exhibition
dedicated to
contemporary jewellery
in Italy sees top calibre international artists display their treasures in the city each year. Started in 2005 by
Giò Carbone
of the prestigious
LAO (Le Arti Orafe)
jewellery school
based in San Frediano, the showcase celebrates quality, innovation and uniqueness in shows, talks, performances, exhibitions and workshops that take place in some of the city's most
spectacular spaces.
The fourth edition of the event comes to Florence
from April 28 to May 2, 2022,
in a glittering affair befitting the centuries-old tradition of finely crafted gems. With sustainability, new technologies and research at the core, the artisans never fail to wow and dazzle, with
striking creations
that represent
artistic excellence.
A highlight this year is bound to be
Preziosa
(precious) at the Stables at Palazzo Corsini al Prato,
with Artigianato e Palazzo
participating in the premier event. Names such as Kazumi Nagano, Lauren Kalman, Barbara Paganin and Rein Vollenga feature in the week-long programme that aims to promote creatives and their items, bringing their works to an international stage and safeguarding historical heritage.
Photo credits: https://www.preziosa.org/