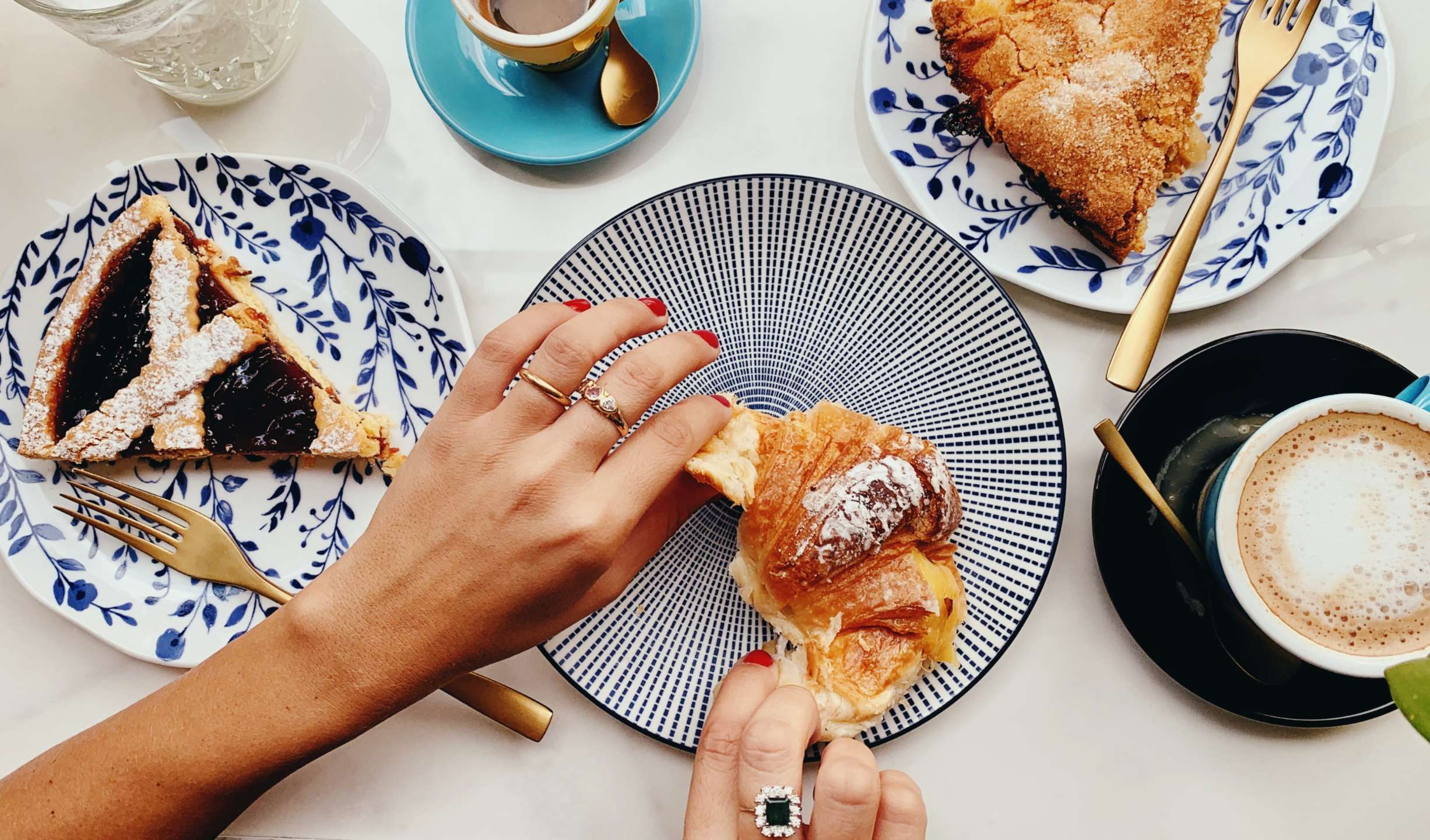 Best spots for breakfast and brunch in Florence
True treats in the heart of the city for a divine way to start off your day.
A freshly prepared cup of coffee as you admire carefully considered decor is an experience in itself, made all the more special by
unforgettable food
presented before you, and knowing that the rest of your day is going to be filled with extraordinary cultural wonders.
Here, we've put together some of the
most delicious breakfasts and brunches
to be found in the city, either for a quick coffee with a tasty treat, or a leisurely brunch with friends or family.
Pasicceria Giorgio
(via Duccio di Buoninsegna, 36) is a firm favourite amongst Florentines and more with his
schiacciata alla fiorentina
a must try.
Accompany it with a fresh juice to kick start the day in a Florentine way.
Caffè Pasticceria Serafini

(via Vincenzo Gioberti, 168/r) has a vast array of pastry deliciousness with various kinds of yeasts for those looking to experiment. The

bignè

on offer (cream puffs) are filled with pistachio, hazelnut, chocolate, chantilly and zabaglione, with every option an unforgettable one.
Dolci e Dolcezze
(piazza Cesare Beccaria, 8/R) is aptly named for the delectable cakes and pastries to be found inside, with all kinds of sweet treats imaginable laid out before you. With a cappuccino in hand and an
exquisite pastry
, what better way to begin your morning?
Ditta Artigianal
e have a few spots in the city (via de Neri 32R, piazza Sant'Ambrogio and via dello Sprone) testifying to the popularity. Renowned for their
artisanal coffee
, come here for breakfast and brunch in one of their cool cafès and stay for the vibes.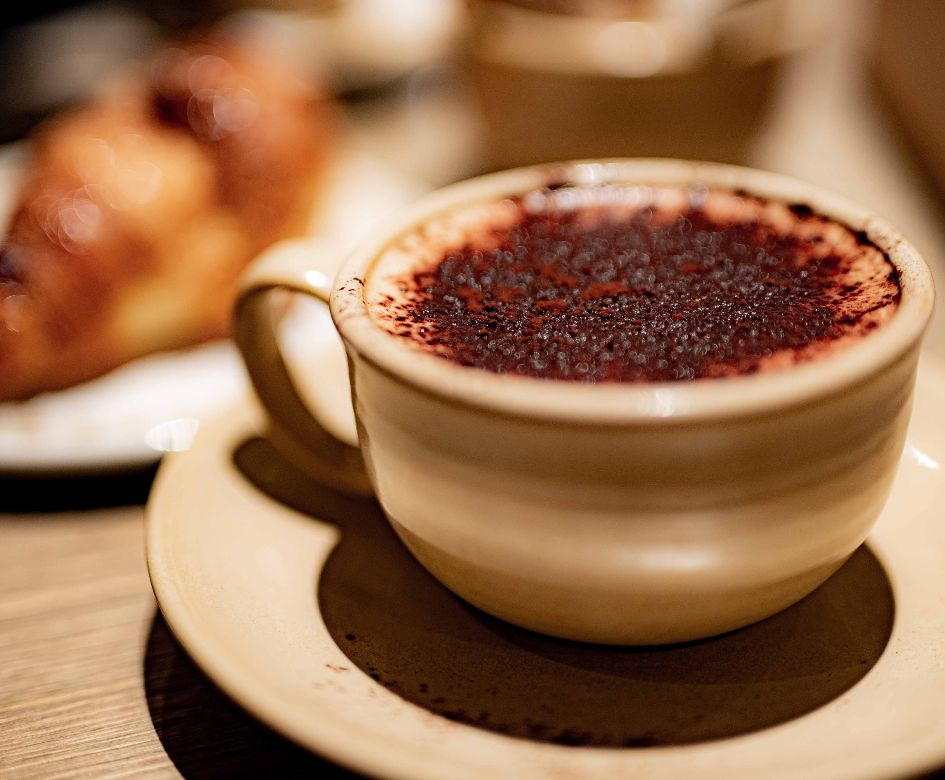 Il Palagio
at the Four Seasons Florence (Borgo Pinti, 99) is the epitome of
elegance and glamour
where you'll find luxurious surroundings and exquisite dining to match. With a sweet and savoury brunch that even includes meat and fish with a multitude of desserts to follow, this
buffet brunch
is an experience like no other, priced at 120 euro per person.
Feel like a Florentine noble at
Villa Cora
(viale Machiavelli, 18) where Sunday lunch in the wonderfully frescoed rooms is marvellous way to spend a leisurely day of
delicacies, desserts, and drinks
in a beautiful setting for 80 euro per person.
Nu Ovo
at the Grand Hotel Cavour (via del Proconsolo, 3) also offer a
Sunday Brunch Buffet
from midday to 3.30pm, with 34 euro giving you
eggs cooked
in any way you'd like, Tuscan cold cuts, cheeses, cakes, protein salads, and even
American coffee.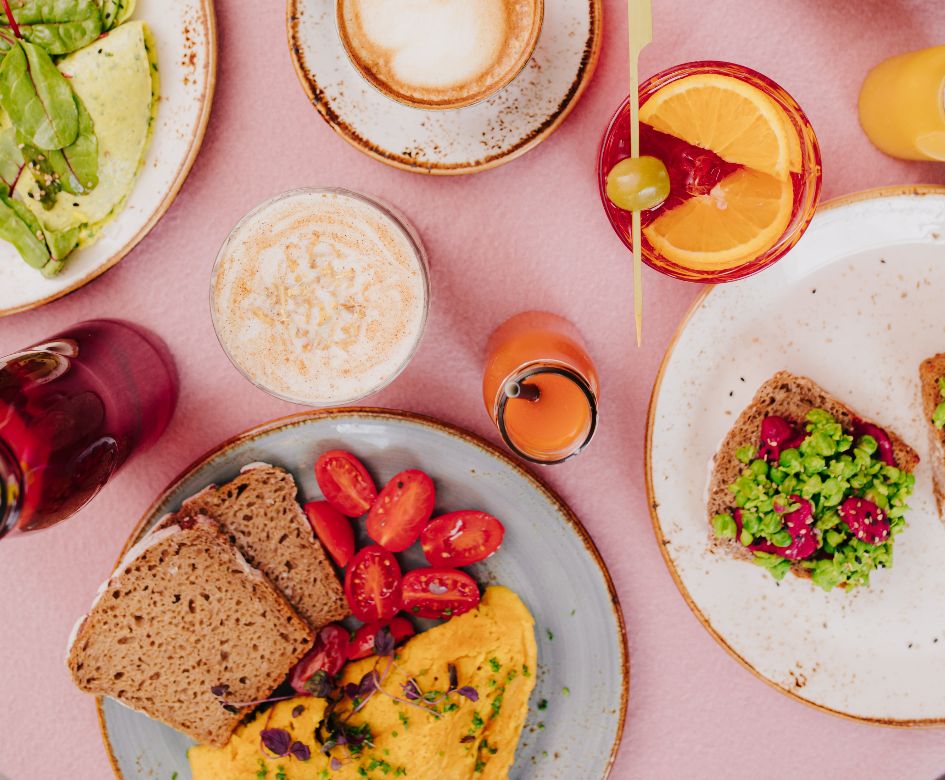 Mama's Bakery (via della Chiesa 34r) is a hidden gem in the Oltrarno, with a coffee bar packed with typically American products including bagels, cookies, cakes and sandwiches. French toast, eggs benedict, pancakes and cinnamon rolls can be ordered by those looking for a taste of what can be found across the pond!
Rooster Cafè (via Porta Rossa, 63R and via Sant'Egidio) serve up American-inspired dishes with scrambled eggs and avocado toast among the options for 15-20 euro per person.
And finally, Amblé (piazzetta dei Del Bene, 7/A) is a small spot in the city centre that serves up a brunch that consists of a single dish in five components that includes soup and local vegetables for a healthy way to start your day.