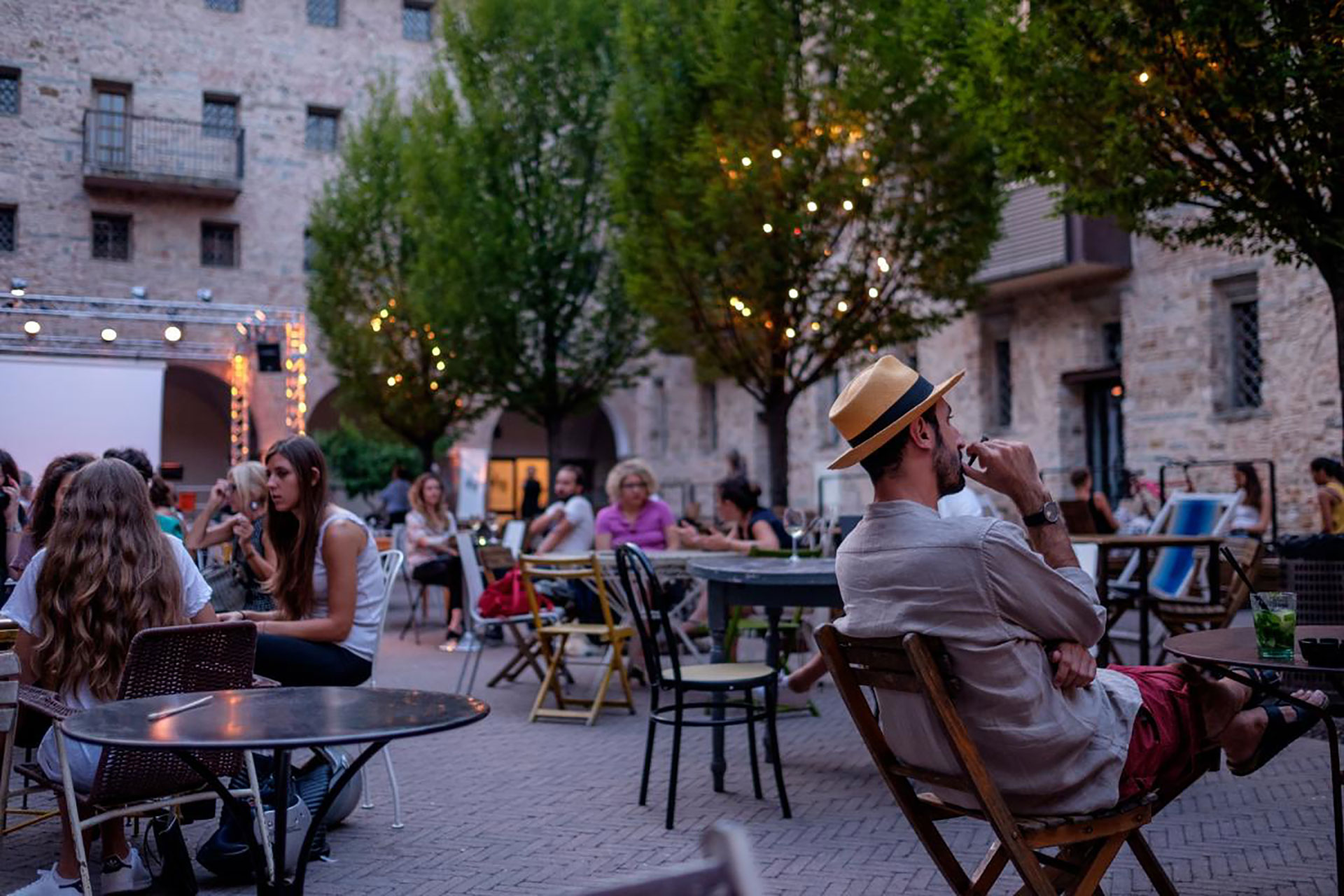 Florence's international community
Let us take you through the city's foreign communities and ethnic
Florence is a city of many expats, attracting people from all over who are drawn towards its cultural heritage and undeniable beauty. Bringing their own cultures with them, the international community adds to the rich cultural fabric of the city, making it their home. Walking the streets of the city you'll hear an endless array of languages, making it no surprise to learn that Florence is second in Italy when it comes to number of foreigners per population! Each culture adds to the magnificent mix that is this city, with cultures shared via various events and initiatives.
What communities can be found in Florence
Numbers from 2021 tell us that Florence has many macro and micro communities from all over the world. Smaller numbers make up the micro communities, with some countries more present than others: Africa (Senegal and Egypt), the USA (with notable numbers from Brazil), Asia (Pakistan, Georgia and Japan) and finally Europe (Germany, the United Kingdom, Poland, Kosovo, France, and Spain).
Reports reveal higher numbers from Morocco, India, Bangladesh and Sri Lanka, with the Philippines in fifth position: the Filipino Catholic community has been found at the church of San Barnaba at the corner of via Panicale with via Guelfa since 1988. Fourth place goes to Albania, preceded in Europe only by Ukraine: the Albanian community has had a strong presence here for three generations, and is represented by RAT (Rete Albanesi in Toscana).
Now we reach number three: Peru is at 9.91%, which won't come as a surprise to anyone who has spent a Sunday at the Parco delle Cascine and observed the festive barbecues and volleyball games as families and friends come together to celebrate their culture in style. Romania is in second place at 11.66%: the Romanian Honorary Consulate for Tuscany was inaugurated in Florence in 2020. And finally, at number one there's the People's Republic of China standing at 12.20%. Just 24 km away in Prato, you'll find the largest Chinese community in Italy, and in fact, it's third in Europe after Paris and London for having the largest number of Chinese citizens.
Where to find ethnic restaurants
Florence is a wonderfully multicultural mix all over, with communities scattered all over the city. However, you may well find more from Peru in Cascine and many supermarkets with Chinese specialties and restaurants in the San Lorenzo area, along via Sant'Antonino in particular. Diversity is celebrated with many ethnic restaurants all over the city and surroundings, with a spot for whatever you're craving likely to be found.
Seeking a taste of some ethnic flavors? Get some ideas from our Ethnic Cuisine section.