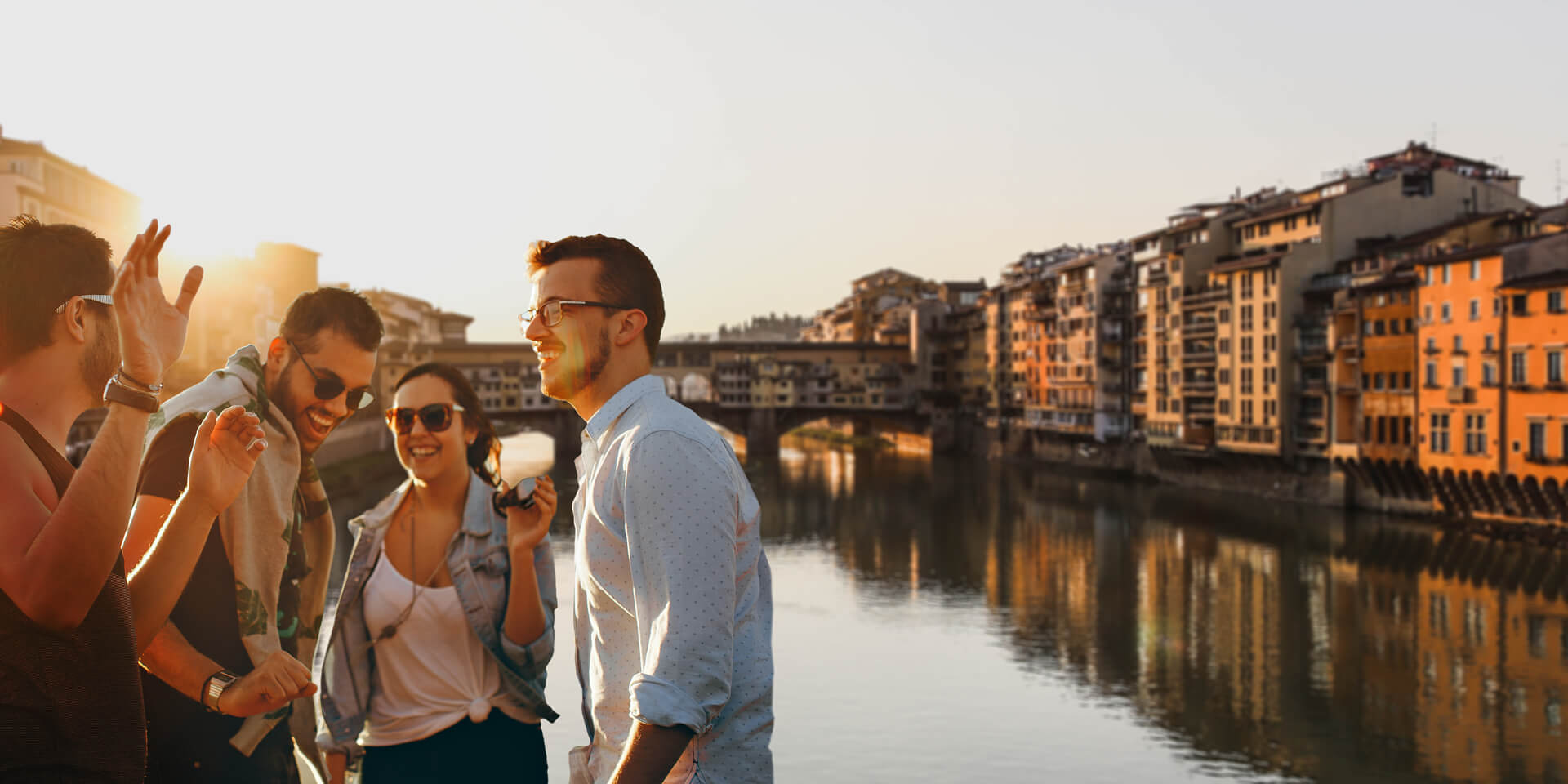 Moving to Florence? Don't give up! Even while the bureaucracy seems like a lot and your departure date is ever-approaching, you'll be glad to know that Be.long was created especially for you: a platform entirely dedicated to temporary citizens of Florence, both present and future.
Become a Belonger!
Sign up to the platform and immediately access all the exclusive benefits, including cinema, food, accommodation, and co-working spaces. What are you waiting for? As a belonger, you will no longer be alone, easing the way for you to break the ice with your new Florentine life.
Studying in Florence with Belong
If you, too, like thousands of others, have chosen the classrooms of Florence to enrich your studies, Be.long offers you a 360° overview of the city's educational offerings. Here you can find the right school, whether you're looking to pursue art, fashion, design, or other studies at an international university. In Florence, you can study everything! See our study section.
Find accommodation with Be.Long
Finding a home is always the hardest task when starting from scratch in a new city. On Be.Long, you can access a handy showcase of dozens of apartments available for medium-long term rentals. Contact the owner with just a click once you've logged in: head to the accommodation section.
Documents Required to Live in Florence
What can be the most tedious part is juggling the bureaucracy (in Italy, there's a lot!). Be sure to have gathered all the documents you need! Be.Long has put together all the information by creating a bureaucratic survival guide: go to the documents section.
Working in Florence with Be.Long
It's not just for students! If you're about to move to Florence for business, you're a perfect Belonger! There's plenty of information to make life easier for you, from internships to tenders, taking in meal vouchers and co-working spaces. And…guess what? Be.Long has put the info all in one place: look at our working section.
Volunteer Your Time with Be.Long
Feeling part of a city means many things: leisure, fun, and freedom, but also actively entering its social fabric. How? An example would be by helping the local community by becoming a volunteer of one of the dozens of associations working in the area: see our Become a volunteer section.
Visit the website https://belong.destinationflorence.com/en/