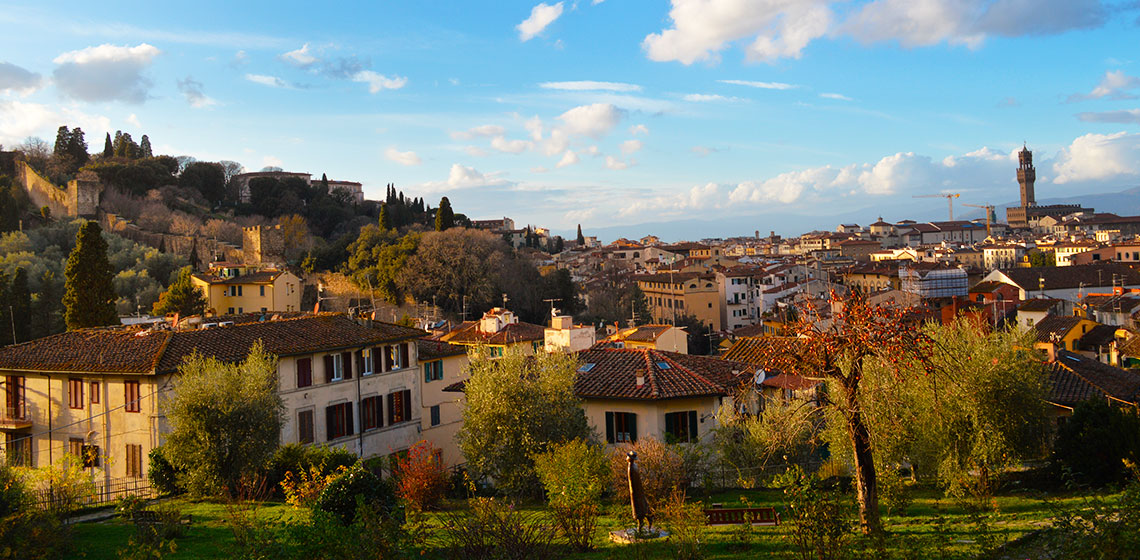 5 Quirky Facts You Didn't Know About Florence
Discover more on the history of the city.
We all know the
Florence
of
Botticelli's Venus
and
Michelangelo's David
, but behind
Florence's Renaissance
façade you'll find a world of wonders you never imagined.
Want to know
Florence
beyond its mainstream attractions?
Let your imagination take flight in the city's mysterious past, narrow streets and world of unseen treasures.
Florence
is loved for its spacious piazzas and jaw-dropping views, but don't let today's façade fool you. Back in medieval
Florence
,
Dante
was meandering through narrow streets marked by tall and stately towers. Florence's medieval city walls, designed by
Arnolfo di Cambio
between 1282 and 1284, featured
63 towers
and
12 city gates
towering 35 m high.
Built to defend the city,
Florence
still stands today partly because these incredible walls and towers did their job well.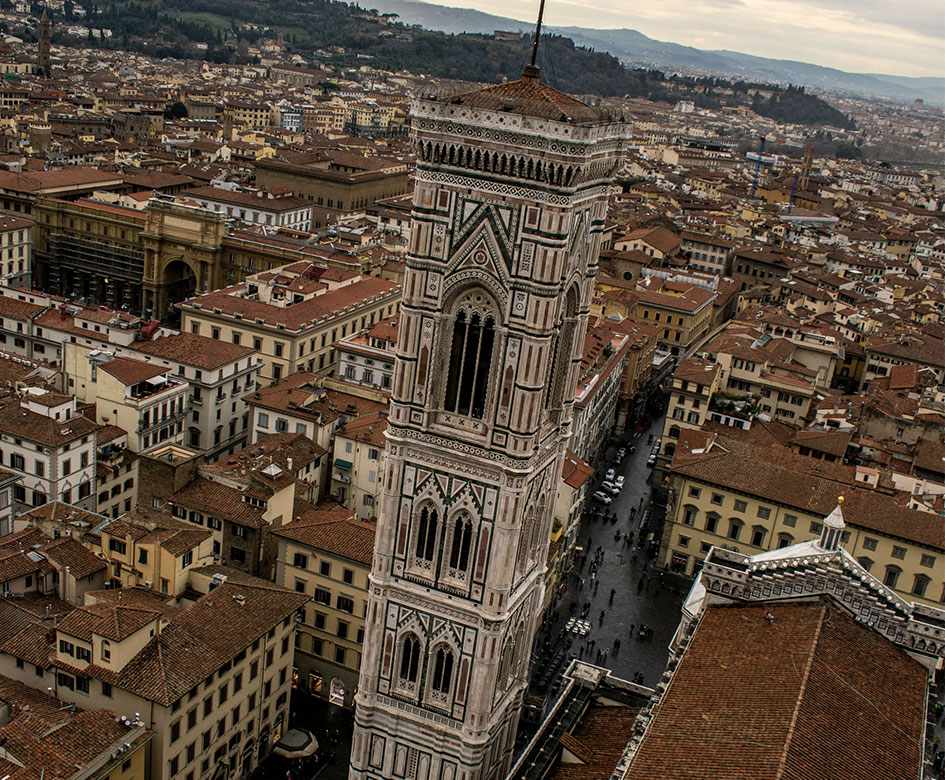 Torre di Arnolfo - vista dalla Cupola di Bruneleschi
After Italian Unification,
Florence
served as
Italy's capital
city (
after Turin
) from
1865-1871
. Reconstruction works were quickly organized to ensure that the city looked the part. Old crowded neighborhoods became large spacious piazzas and wide boulevards were added, including the famous
piazzale Michelangelo
. This period is known as the risanamento (cleansing of the city). Or in other words, out with the old and in with the new.
Everyone knows the world-famous
David in the Galleria dell'Accademia
. But did you know this statue spent almost
400 years in piazza della Signoria
?
The statue was placed in the Accademia in 1873 to protect it from the elements, a copy put in its place in 1910. It took them 3 days on a specially made railway line to move the statue!
Talk about VIP treatment.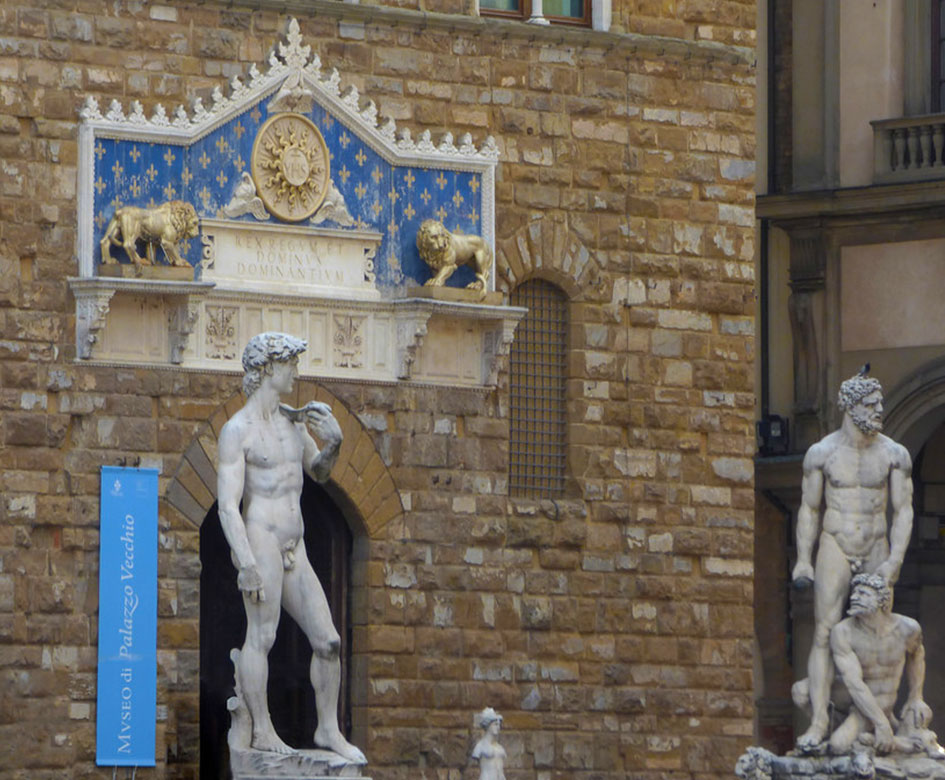 David Piazza della Signoria
Speaking of the
Accademia
, not many know there's a museum of musical instruments attached to the main gallery. The museum is no coincidence; the piano, then known as the pianoforte, was invented in the
Florentine court of Cosimo III de' Medici
by
Bartolomeo Cristofori
in 1698. And that's not all: head over to the
Oltrarno
to see the
Accademia Bartolomeo Cristofori
, where you can visit the extraordinary studio where all the magic happened.
Did you know that
Tuscany
once called itself
French
? In
1807
, after being part of the abolishe
d Kingdom of Etruria
, Tuscany was annexed to its northern neighbor ruled by
Napoleon
. Florence became the capital city of the
French
department of Arno until 1814.
And here's a fun fact: during this time, the French became known as
"
nuvoloni
" (clouds) because of the French manifestos posted around the city reading, "
nous voulons
" (we want).