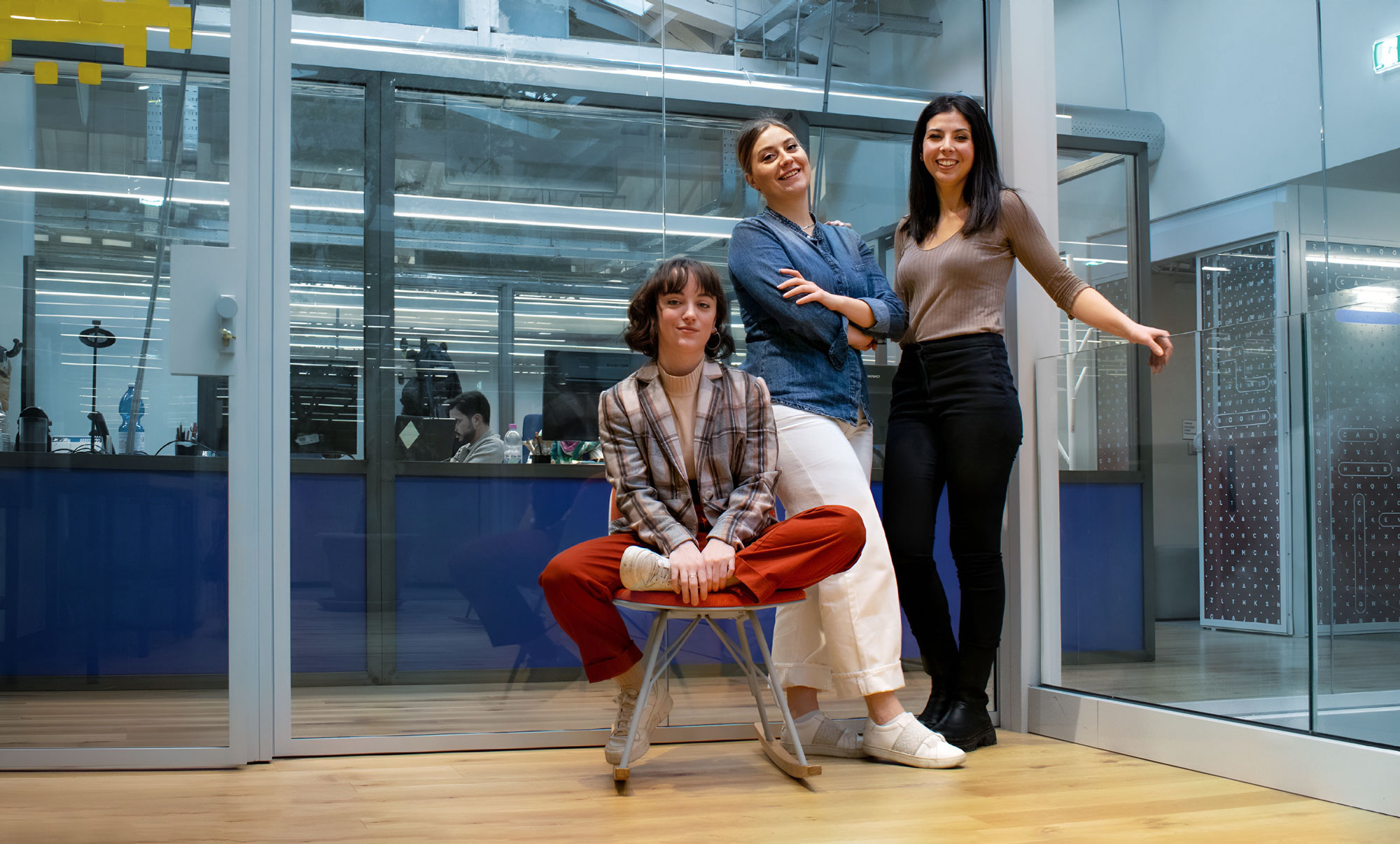 The Destination Florence team: about us
The destination Florence team show their faces!
What is Destination Florence?
Destination Florence was established in 2017 as a partnership between the Comune di Firenze and Firenze Convention & Visitors Bureau, the official association for destination marketing. At the time, there was no

department fully focused

on promoting Florence as a destination for visitors and residents, which is why we set up Destination Florence, the official platform that promotes and sells everything you need:
information, guided tours, tastings, exhibitions, and much more!
Who does Destination Florence work with?
Everything you find on Destination Florence is a service or product that is managed by one of our (more than 300!) members or partners. Our consortium is made up purely of local,
quality and official businesses.
The tours that you can purchase on our platform are all managed by tour operators that are officially recognized by the City of Florence. That means no cons! Find out why
Destination Florence is the ethical choice to make.
Now, let's get to the point
The Destination Florence team: about us
Forget robots or a multinational, there's a real-life team behind everything we do at Destination Florence.
A group of professionals
who are mostly based in Florence and nearby and who work every day to guarantee the highest quality of customer care for an
authentic and sustainable Florence.
Meet our team:
Carlotta Ferrari - Director
"Born in Carrara, I had the privilege of coming to study in Florence when I was 19 and have never left! Over the years I got to know many Florentines, who to this day are my extended family, and explored every corner of the "real" city, from the far suburbs to the open countryside. I chose to live in San Lorenzo, one of the neighborhoods in the historic center and the beating heart of local traditions with its Mercato Centrale! Smells, scents, flavors and authentic people who embraced me from the first moment making me feel at home, teaching me every anecdote about Florentine cuisine, sayings and local characters!"
Lorenza Massaini – Content & Blog
"Ciao! I'm 30 years old and I'm Florentine born and bred! I grew up in the San Frediano neighborhood and I've walked the streets of Florence at every stage of my life and career. I write blog articles for Destination Florence, which tell you what to see, discover and preserve around town. When I write, I always try to balance visitors' expectations with a local's point of view. For me, Florence is home and I feel incredibly lucky to have the opportunity to tell you about it."
Elisabetta Licitra – Booking & E-commerce
"I live near Siena, but I wouldn't change Florence to work anywhere else. I always look up as I walk around the city, as I was taught to do, because the highest parts of the palazzi are always more intact and original, and there are real treasures to be found in Florence. It was my dream to work in destination marketing! And with Destination Florence I can say that my dream has come true as we promote healthy tourism based on values in which I believe."
Elisa Biagini – Communication
"Born and raised in Tuscany, not far from Florence, I've always loved to travel and then come back to my favourite place in the whole world. After 33 years, I still remain in awe of this city's beauty and the biting irony of Florentines. I loathe everything that's standardized and prefabricated: Destination Florence is my (our!) way of giving you recommendations to discover Florence, as if we were friends chatting over a good glass of (obviously!) Tuscan wine. So, cheers!"
Lavinia Minotti – Digital Comunication
"World observer and adopted Florentine for the last 5 years, I'm a designer who loves beauty and wants to communicate it in every way possible. What better city is there to talk about beauty than Florence? I care about showing you not only Florence with its artisans and art, but also the lovely towns and villages nearby. It's always surprising to see how many people in the world love this city as if it were their own, and they show their love every day."
There we are: an all-woman team with different personalities, united by this project. We're human, and so we promise that we will always reply when you need us, to tell you all about Florence, and to broaden the offers on our platform day after day.
We look forward to welcoming you to Florence!
The Destination Florence Team