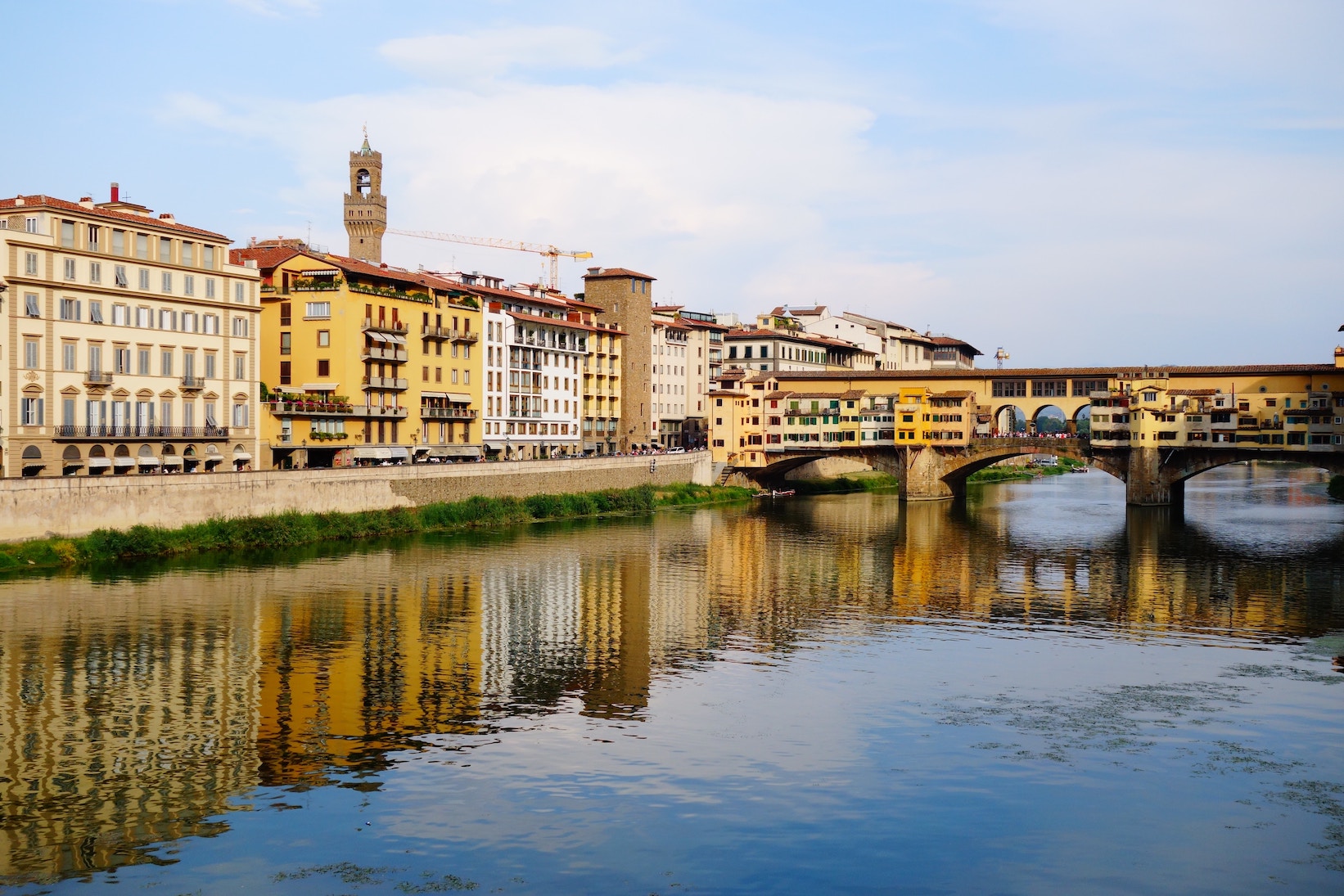 5 SPRING EXPERIENCES IN FLORENCE
Check out these five activities to embrace the warmer weather.
Spring always gives us an excuse to explore the great outdoors. What makes Florence so blissful is the setting, surrounded by hills, meadows and woodland. Enjoy the warmer weather by riding an e-bike in Chianti, going rafting on the River Arno, or tucking into a picnic on a local farm. There's something for everyone in spring in Tuscany!
E-bike tour to Chianti with a visit to an olive mill and lunch at a winery
Ride an e-bike on a half-day e-bike tour of the Chianti countryside escorted by a local guide. Pedal effortlessly up to Florence's most amazing viewpoint, piazzale Michelangelo, before heading for the world-famous hills of Chianti. Enjoy Tuscan extra-virgin olive oil at a local olive oil mill on a centuries-old estate before stopping by a family-run winery for a quintessential Tuscan lunch. Relax for the return ride to Florence.
Vintage sidecar city tour
Go back in time on this vintage sidecar city tour of Florence. Opt for this morning or sunset sidecar experience for you and a companion on an unforgettable two-hour ride along the river Arno, up to piazzale Michelangelo and out in the Tuscan countryside. Don't forget your camera (or ask your driver for a go-pro!) and dive into the secrets of timeless Florence. The experience ends with a delicious breakfast or an aperitif at a sidecar-themed bar.
Boating on the Arno
Seeing Florence from the river gives a whole new perspective to the city. Board one of only four original traditional Florentine gondolas, known as a barchetto, to float along the Arno. An English-speaking guide will talk you through the sights as you pass beneath the Ponte Vecchio, learning about the Santa Trinita Bridge and historic Palazzo Corsini. The experience ends with a thirst-quenching glass of wine.
Rafting on a river near Florence
Put on your wetsuit and embrace an unforgettable rafting experience on the Sieve river, only half an hour from central Florence. Alternating between calm waters and rapids, the experience includes a swim (bring your costume!) followed by a picnic on the riverbank. Learn all about the local fauna, such as herons and deer, in their natural habitat.

Picnicking at a local farm
Go picnicking on the grounds of a renowned local farm. The finest local farm-to-table products are packed into a hamper for two, with a bottle of Chianti, from Fattoria di Maiano. Tuck into your lunch in the shade of an olive tree, in the woods or on the banks of a stream before admiring the beauty of the farm's botanic garden and romantic parkland.