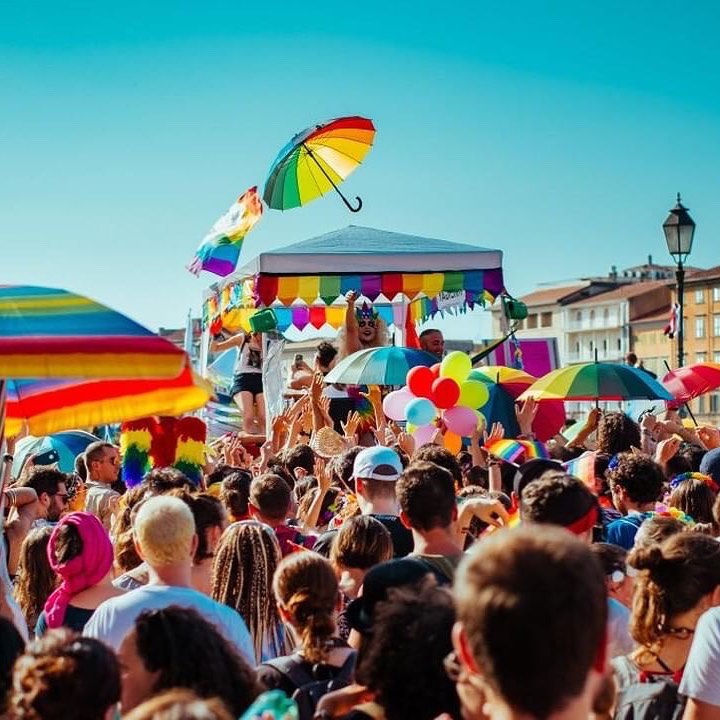 The TOSCANA PRIDE is finally coming back to Florence! The 2023 edition will take place right in the capital on Saturday, July 8. This was announced by the organizing associations of the LGBTQIA+* (lesbian, gay, bisexual, transgender, queer, intersex, and asexual) pride event, which in 7 years has brought 100,000 people to the square and has not returned to Tuscany's capital city since 2016.
"Italy is among the most backward countries in Europe-with an ideological clash between good and evil that serves no one? and prevents us from advancing on the civil rights level by putting in place effective policies to counter systemic and patriarchal violence on all marginalized subjectivities: women, lgbtqia+ and disabled people, migrants and racialized people, sex workers and precari?. Toscana Pride will be the voice of all these people. It will be our resistance," said Toscana Pride spokesman Vincent Vallon.
Toscana Pride grew out of a political journey undertaken by the Tuscan associations that now make up the promoting committee: AGEDO Toscana, Arcigay Arezzo "Rainbow Chimera," Arcigay Livorno L.E. D Freedom and Rights, Arcigay Siena "Pansexual Movement," Arcigay Florence "Altre Sponde," Arcigay Prato-Pistoia "L'Asterisco," Gay and Lesbian Action (Florence), Collettivo Asessuale Carrodibuoi, Coming Out LGBT Valdinievole and Zona del Cuoio, Associazione Consultorio Transgenere (Torre del Lago), Famiglie Arcobaleno (Tuscany), IREOS Comunità Queer Autogestita (Florence), LuccAut, Pinkriot Arcigay Pisa, Polis Aperta, Rainbow Parents Network.
You can join Toscana Pride by writing to: segreteria@toscanapride.eu and support the event by bank transfer to account IT 25P0 3069 0960 6100 0001 50545 (Banca Intesa). Headed to: Toscana Pride.