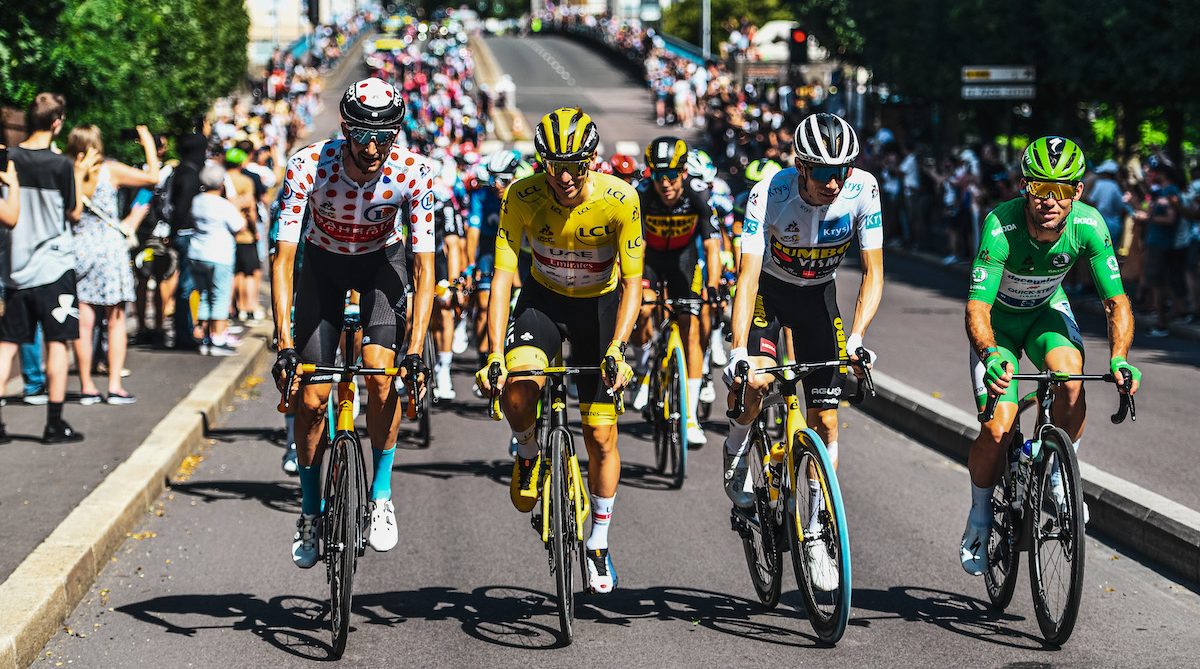 TOUR DE FRANCE 2024: GRAND DÉPART FROM FLORENCE, ITALIAN DEPARTURE FOR THE FIRST TIME IN HISTORY
On 29 June 2024, the prestigious Tour de France will start from Italy for the first time with the Florence-Rimini stage and will pass in front of the Gino Bartali Museum.
The most important of cycling's Grand Tours,

the 2024 Tour de France,

will start for the first time in history from Italy, and more precisely from Florence! The opening stages (known as the Grand Départ)

will start on 29 June 2024 from Piazzale Michelangelo

, with the splendid Florentine skyline in the background.
Tour de France 2024: Florence – Rimini opening stage
The famous men's road cycling multiple-stage race opening stage will be Florence – Rimini, in the beautiful Tuscan-Emilian region: "Florence and Emilia-Romagna are geographically united by mountains. The
Apuan Alps,
the most imposing part of the chain that surrounds Tuscany and whose marbles were masterfully sculpted by
Michelangelo
, extend towards the Emilia-Romagna Apennines, a place full of exquisitely preserved villages, full of charm and history, along the road that leads from Dante's birthplace to his tomb in Ravenna. ycling is the other bond that unites them, with three Tour-winning champions, Gino Bartali, Gastone Nencini and Marco Pantani, and so many other, so numerous that it is impossible to name them all. However, the legend holds a special place in the pioneer
Alfonsina Strada,
originally from Calstelfranco Emilia, the only woman to have participated in the men's Giro d'Italia in 1924. After all, this Grand Départ from Florence and Emilia Romagna will be like starting from home for the Tour de France ".
Grand Départ with tribute to Gino Bartali
The Grand Départ of Florence will symbolically pass in front of the
Gino Bartali Museum
in Ponte a Ema, where the champion winner of 3 Giri d'Italia and 2 Tour de France, becoming a true legend of cycling, was born. The museum is part of the Florentine Civic Museums and sees the exhibition of cycles, bicycles, jerseys, memorabilia, vintage newspapers, publications and films documenting the history of cycling, the exploits of Gino Bartali and other champions.
Over one thousand square meters spread over three floors: in the basement there is a bicycle depot from various eras which gives a glimpse of the technical evolution, on the first floor the actual museum, with an exhibition of bicycles that belonged to the great champions of the cycling, including a perfectly preserved Stucchi, the jerseys of past champions (Gino Bartali, Fausto Coppi, Franco Bitossi, Alfredo Martini), the biographies and cups of Gino Bartali to whom an entire room has been dedicated, and also Bitossi's anecdotes , Boni, Chioccioli, Ciolli, Corrieri, Martini, Poggiali, Tognaccini.