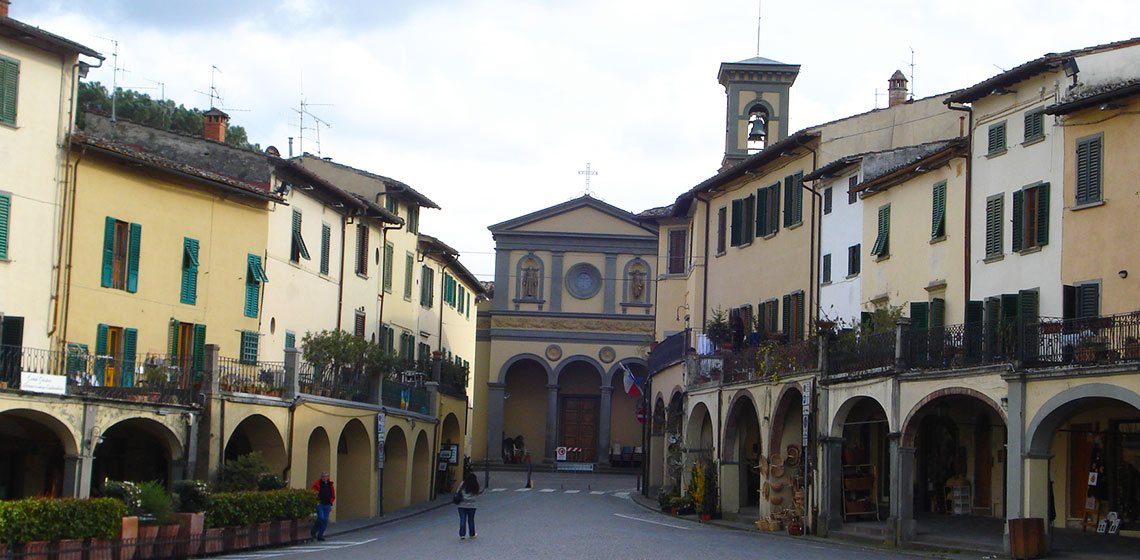 Discovering Greve in Chianti and the surrounding areas
A visit to the "capital" of the Florentine Chianti region and its nearby villages.
From
Florence
,
Greve in Chianti
is reached by traveling along the
via Chiantigiana
.
The area is fittingly considered the capital of Florence's Chianti region, as the town is completely immersed in the territory and is among the region's largest and
most significant
inhabited centers.
Located at the crossroads of three major communication routes – the via Chiantigiana and the roads towards Valdarno and Val di Pesa –
Greve in Chianti
developed as a
real center of trade
, a large part of the city's life thus taking place in the main square,
piazza Matteotti
.
The piazza is undoubtedly beautiful: its triangular shape is framed on three sides by porticos that hover above the sidewalk. The area is livened by restaurants, historic butchers, wine shops and other small
artisanal shops
.
Crowning the piazza are a statue of
Giovanni da Verrazzano
and the usual black rooster, symbol of the wine produced in the area.
The town's atmosphere is what you'll find in most age-old villages, where time passes slowly and you're struck by the urge to slow down and relax – to fully indulge in the town's
peace and tranquility
.
The Castle of Montefioralle
Not far from the center you'll find the hilltop fortified village of
Montefioralle
, a real gem of a town: here, you'll find yourself strolling through narrow stone streets, between stone houses and walls that wind their way around the
centuries-old castle
, the original heart of the village.
The visit won't be long as the town is rather small, but it offers one-of-a-kind sights and
breathtaking panoramic views
.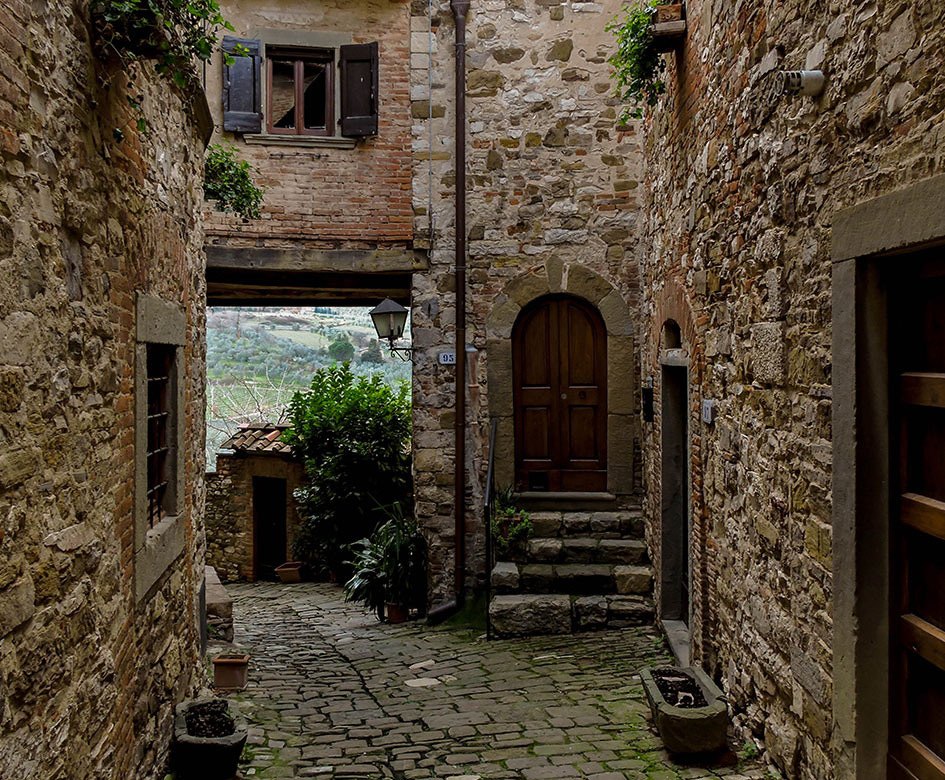 Continuing along the
via Chiantigiana
, towards the
heart of the Chianti region
, you'll reach
Panzano in Chianti
.
Also built at the foot of a castle located on the village's highest peak, it features extraordinary medieval buildings, churches and longstanding parish churches. The town is divided into two parts: the historic center at the top, which affords incredible views, and the modern section below, featuring restaurants, butchers and other shops offering
excellent
food and wine products.
Once you've visited
Panzano
, don't forget to head south, where you'll find the so-called
Conca d'Oro
: here, you'll see an
unparalleled landscape
dotted with vineyards, olive groves and forests as far as the eye can see.
The area is a real treat where you can best admire the region's natural beauty interlaced with the interference of man:
an iconic image of Tuscany
.
Already know about t
ours in Chianti
? Discover what's in store and
book now
on Destination Florence!