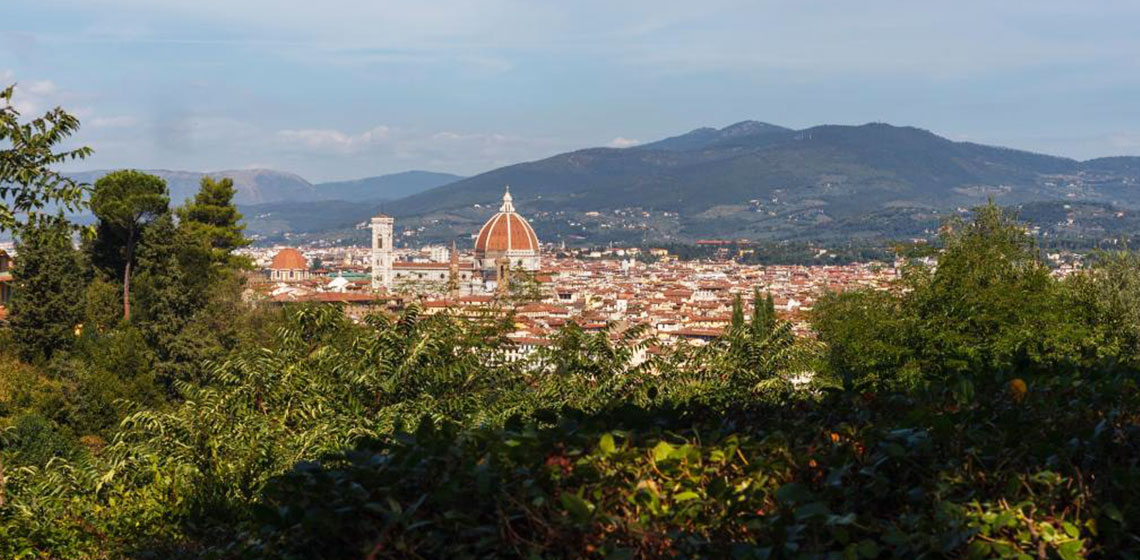 5 More Quirky Facts You Didn't Know About Florence
Florentine oddities unveiled.
With
Florence's top tourist destinations
a few clicks away, this city's lesser-known features have become as cherished as its famed
monuments
and
museums
.
And despite its
Renaissance fame
, visitors shouldn't neglect the city's
Roman origins
. Ages of political and architectural developments have left wonders buried away in the ground, meaning there's a whole lot more than meets the eye.
From what's lurking
underground
to
impressive moments
in history, here are some more
Florentine oddities
you'll be itching to see:
The mention of
Santa Reparata
usually results in raised eyebrows all around.
Step inside the
Florence Cathedral
and descend into
Florence's underground,
a space that houses the remains of a smaller, age-old church.
Santa Reparata
dates to the 3rd century and was the city's
main religious building
; today it contains
Saint Zenobius' bones
and excavated
floor mosaics
(among other treasures).
But that's not all for
Roman Florence
: head to
Piazza della Signoria
to walk on a Roman theater – well, kind of.
Dating to about the 1st century B.C.E., excavations under the
medieval palace
found rows of seats built in stone, an entire structure that with its wooden bleachers contained between 8,000 and 10,000 spectators.
Though the ruins are closed off to the public, audio-video guides and visual reconstructions of the area recreate the Roman city for its modern visitors.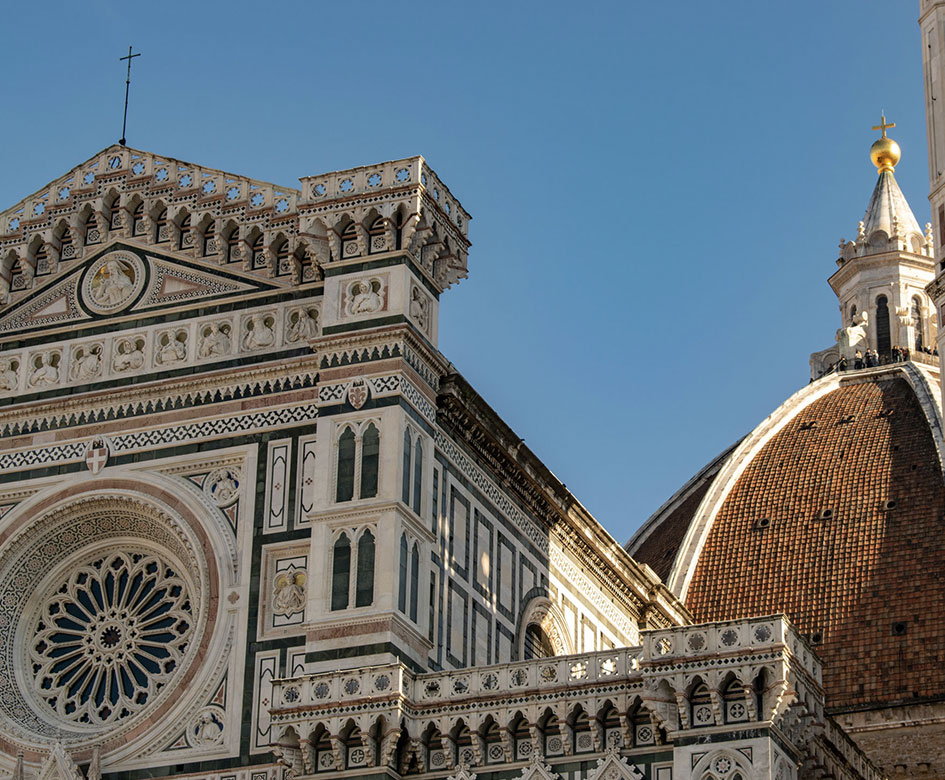 Duomo Firenze
Florence's
famed Ponte Vecchio
is not as old as the name suggests: although its origins date to before 1000 A.D., the current bridge was heavily
damaged in a flood in 1333
and
rebuilt in 1345
. Besides its unique structure, it's also the only bridge in Florence that survived German bombings during World War II.
To this end, the bridge's western neighbor,
Ponte Santa Trinità
, was once considered
the most beautiful bridge in Europe
, besides being the world's oldest elliptic arch bridge.
However, 1944 bombings completely destroyed Bartolomeo Ammannati's Renaissance structure, also causing a head of the Primavera statue to go missing.
The bridge was finally rebuilt out of its original stone in 1958 – and in 1961,
Primavera's original head
was finally rejoined to the statue.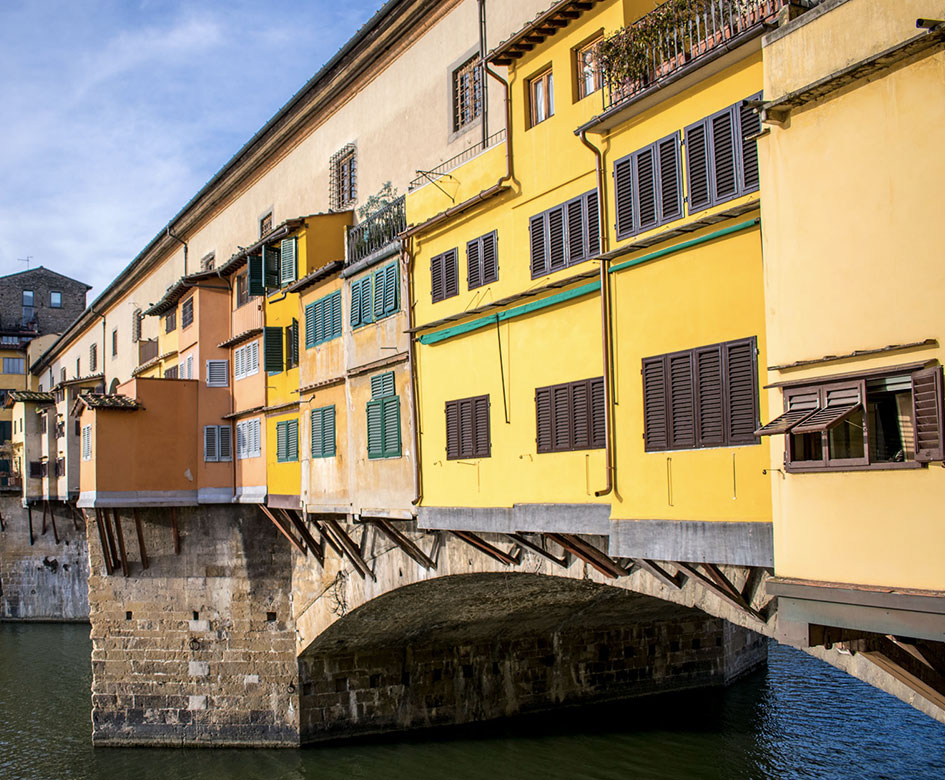 Ponte Vecchio
Florentine dialect: the real Italian
In medieval Florence
(or better, Italy as a whole), the codified language for written texts was Latin. Enter
Dante
, Petrarch and Boccaccio: figures in Italian history known for their use of the Tuscan vernacular (the volgare) to
produce illustrious literary texts
.
These Florentines, most notably the older Dante, are still credited for standardizing the Italian language, which in later centuries became the country's official spoken tongue.
Galileo Galilei
was a Florentine born and bred, a man whose
scientific discoveries
were the springboard for a new scientific era.
The famed Tuscan was fittingly given his own museum in Florence (the recently-renovated
Museo Galileo
), but besides the museum's tools and
instruments from the Medici court
, you'll also find an unusual artifact:
Galileo's middle finger
.
During the transfer of his remains to Florence's
Santa Croce Basilica
, admirers of Galileo removed a few of his fingers, a
tooth and vertebra from his body
, which made their way back to the museum via an auction: a freaky and fun treasure science lovers shouldn't miss.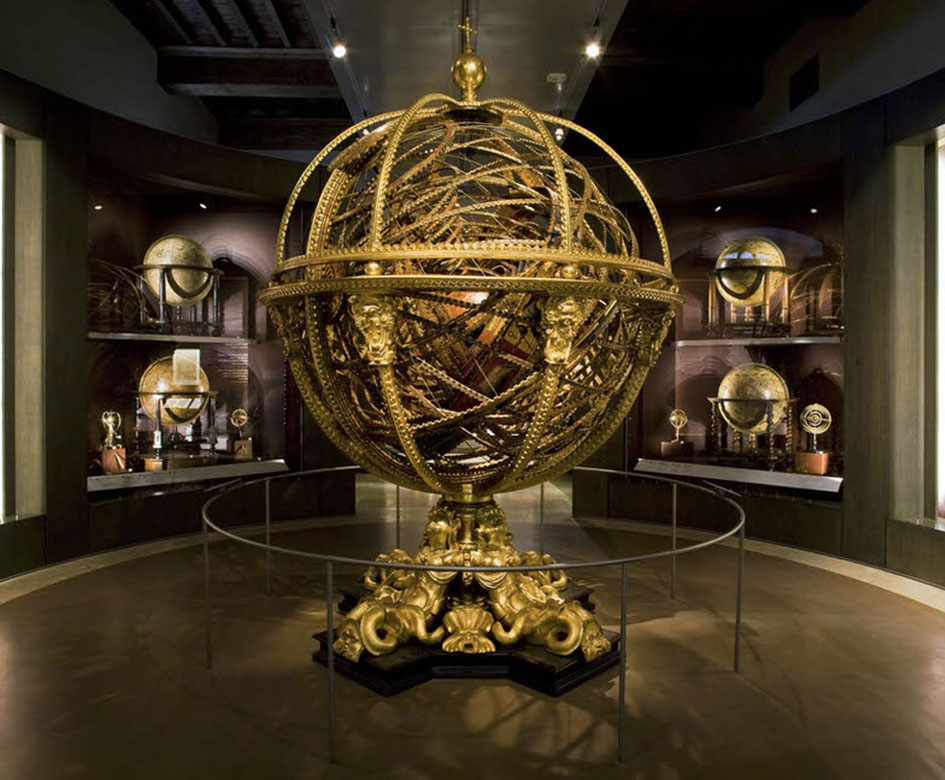 Museo Galileo Galilei
If you've ever ventured to
Cascine Park
, you've probably wondered about
the pyramid in the area
. Dating to 1796 and commissioned by Grand Duke Ferdinand III to Giuseppe Manetti, this structure was once used as an icehouse.
The structure housed
dairy products and ice
, a product made directly in the park where today you'll find the "
Le Pavoniere
"
swimming pool
.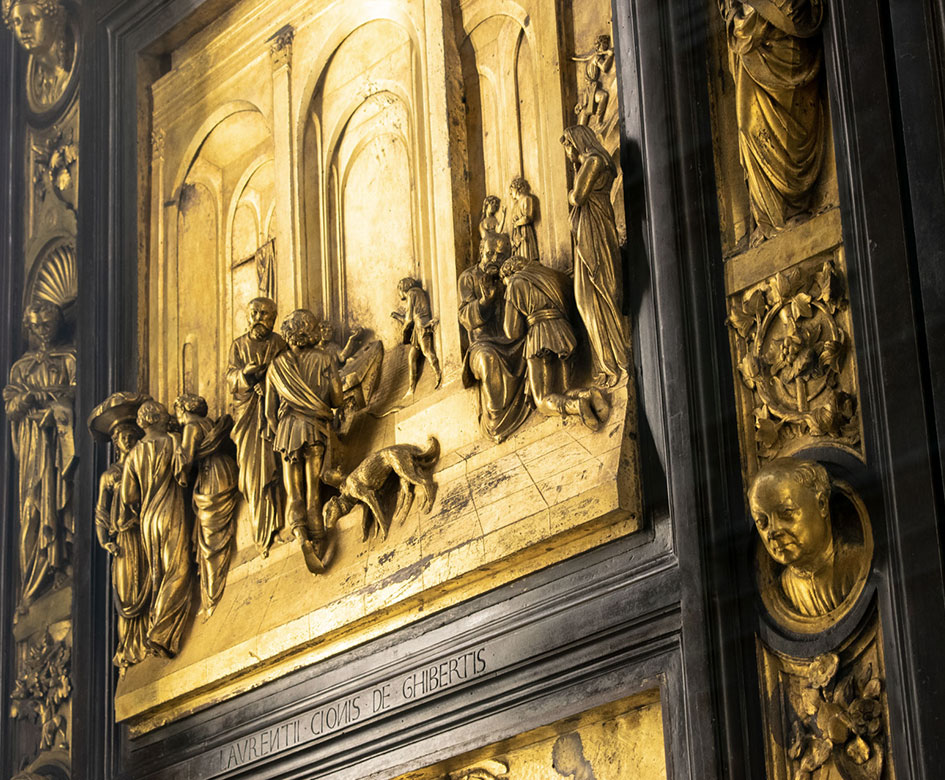 Porta del Paradiso