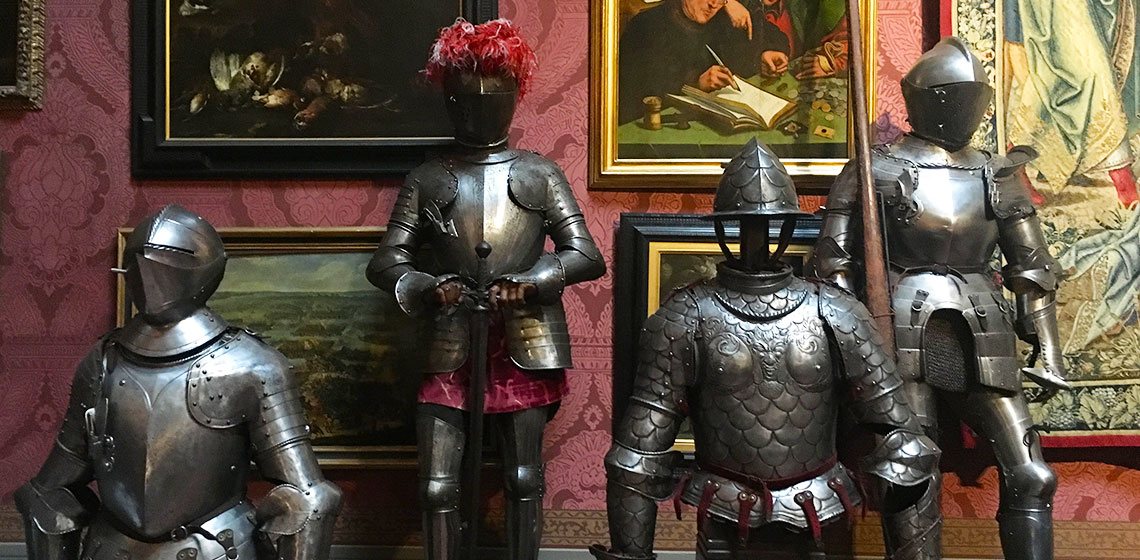 3 Collector's Museums
The Salvatore Romano Foundation, Bardini Museum and Stibbert Museum: three collectors with three museums worth discovering.
Many patrons have contributed to the city's
rich artistic
and
cultural heritage
. To this end, the
Medici family
played a fundamental role, commissioning some of the
greatest artworks
and ensuring their protection by leaving them in the city's hands (speaking of, do you know about
Maria Luisa dei Medici
and the "
Family Pact
"?
It might interest you
!)
But there were others characters that have contributed to the city's cultural heritage. Some of them are
collectors
and their
artworks
are now in the
museum
that bear their name.
Do you want to discover them?
Sculptures, paintings, weapons, furniture and ceramics from antiquity to the
Renaissance
and
Baroque
era adorn this building, a structure revamped in the
19th century
in a striking
neo-Gothic style
.
In this museum, you'll find a truly extraordinary collection left behind by
Florentine antiquarian
Stefano Bardini
, a talented and astute antique dealer and art history connoisseur. Here, you'll find works of all kinds: a fascinating collection arranged with attention care along the museum's
electric-blue walls
. Among these you'll find a
curious surprise
:
Tacca's Porcelino statue
.
This
singular museum
is a sight to see, a noteworthy collection known especially for its ancient armor, weapons and costumes collection, whose rarity and size make it unlike anything else.
Once the
private collection
of
Frederick Stibbert
, an Englishman born in Florence, this
house-museum
presents over fifty thousand works arranged to pair each object with its original setting and the current room décor (today a reproduction of the collector's original setup). Arab soldiers, European knights and Japanese samurai… all exhibited in a succession of truly incredible spaces, presenting characters that almost seem to come alive.
Salvatore Romano Foundation
The
Salvatore Romano Foundation Museum
is located inside the
14th-century
refectory of the old
Santo Spirito Convent
. Located on the left side of the main basilica, this captivating space features a trussed ceiling and a large fresco attributed to Orcagna.
Inside, you'll see a collection of sculptures, architectural elements and stone pieces sourced from a wide range of places and centuries (ranging from
pre-Romanesque times
to the end of the
15th century
). Among the most noteworthy works, you'll find a high relief by Jacopo della Quercia, two bas reliefs attributed to Donatello and a large marble basin by Bartolomeo Ammannati.