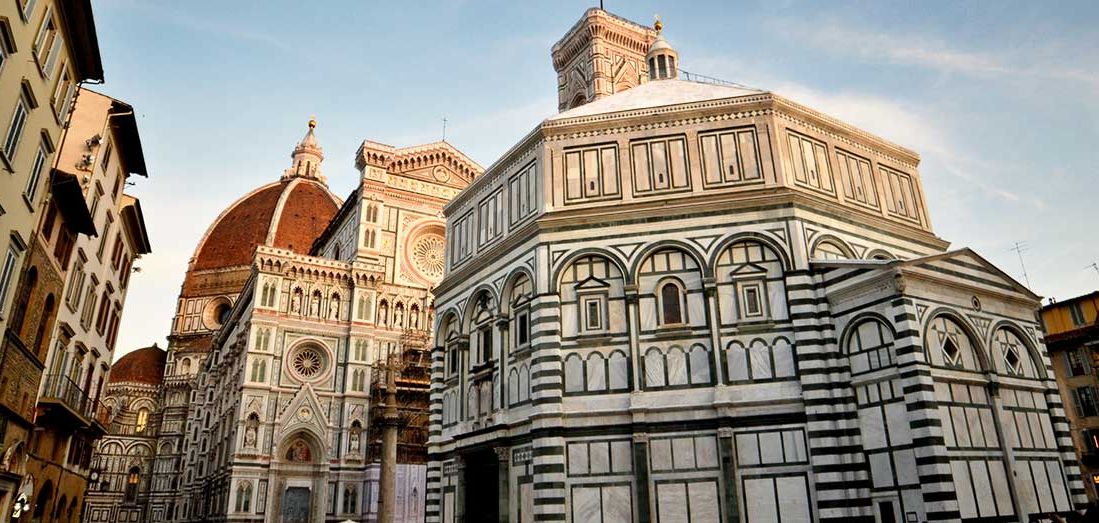 The San Giovanni Baptistery: its origins and secrets
Go beyond the beauty of one of Florence's most prized symbols to discover what's hidden behind its walls.
The
San Giovanni Baptistery
is one of
Florence's oldest
and most historic
structures
; by no coincidence it takes its name from the city's
Patron Saint
.
Built on the remains of an ancient
Roman domus
, its iconic octagonal shape enchants every visitor, not to mention the spectacular
white and green marble
covering the exterior, its beautiful
gold doors
and the interior's
sparkling mosaics
.
Outside the San Giovanni Baptistery you can admire the famous golden tiles of the
Porta del Paradiso
made by Lorenzo Ghiberti while, inside it, you can see the marvelous golden mosaic which inspired Dante Alighieri for the Divina Commedia.
But the "
bel San Giovanni
" (to use Dante's words from the Divine Comedy) is also keeper of a few
secrets
... history's pages contain myths and legends that endure throughout centuries – and the baptistery walls have more than one to tell.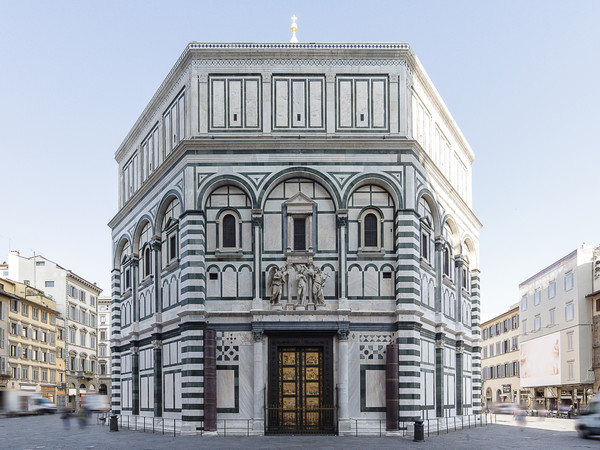 The building's
bottom section
on the
via Roma
side (southern side), features a rather curious bas-relief. Look closely and you'll see a
naval battle
... but why?
This section of the Baptistery is believed to be part of an
ancient Roman sarcophagus
, an artifact incorporated into the wall to commemorate Florence's Roman origins.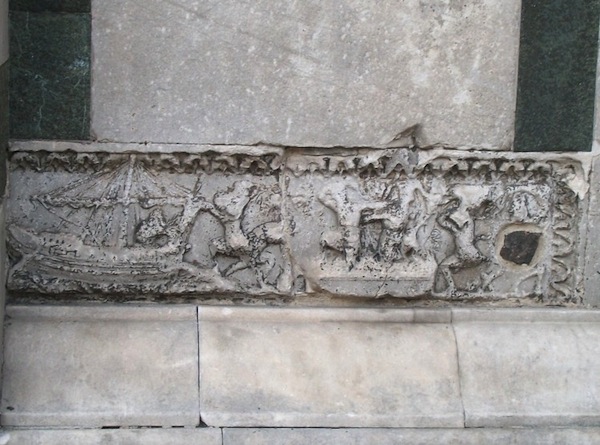 On the
Baptistery side
facing
via dei Calzaiuoli
, you'll find a
footprint
about half a meter from the ground on the entrance's right-hand column: legend says that the footprint belongs
Liutprando
, King of the Longobards in the 7th century.
Liutprando
wanted to ensure (once and for all) a standard for all
commercial transactions
and thus invented a
unit of measurement
. And what better reference point than...
his foot
?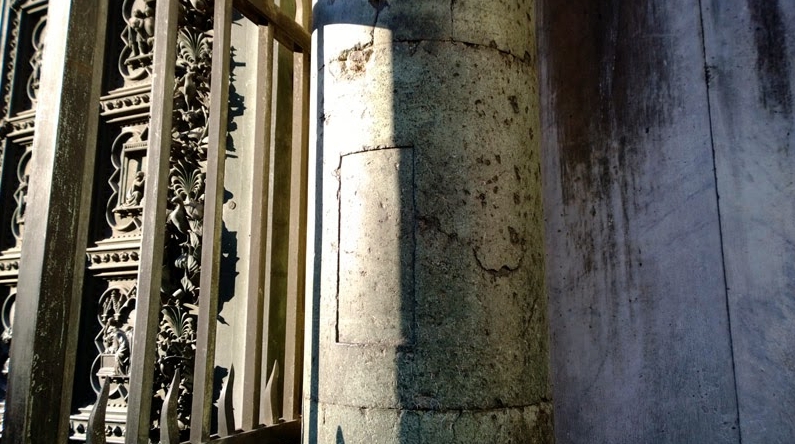 Photo credits: https://www.conoscifirenze.it/curiosita/284-Piede-di-Liutprando.html
Bordering the
Baptistery's main doors
you'll see
two curious porphyry columns
. These structures were gifted to the city of Florence from Pisa as a sign of gratitude for the aid received during the battle against Lucca in 1117.
Myths surrounding the gift say that the two columns once shone splendidly; however, to spite their bitter Florentine enemies, the Pisans blackened them with fire before presenting them to the city.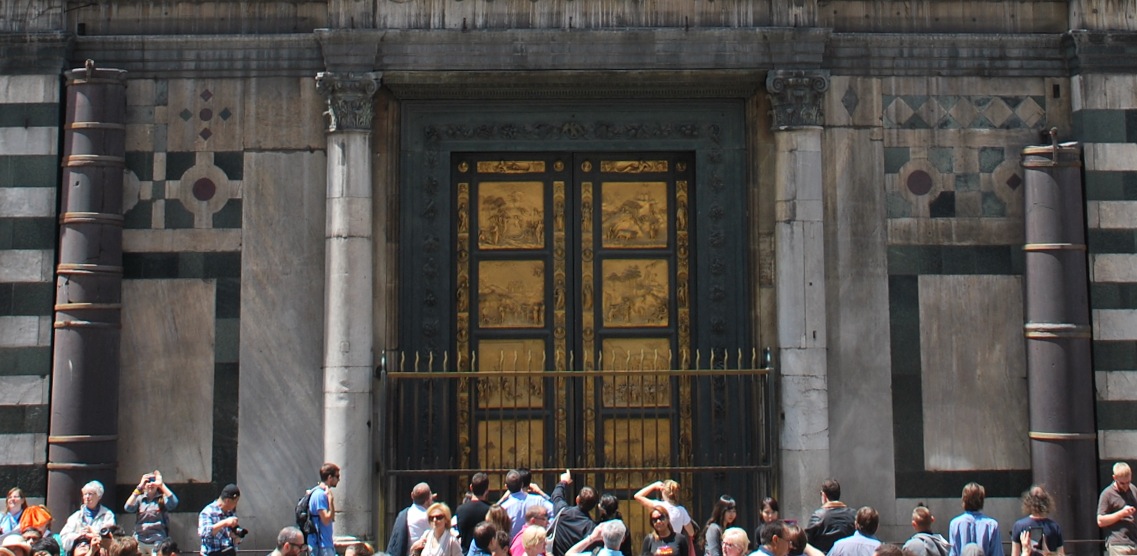 Photo credits:
Battistero San Giovanni: https://www.aftours.it/battistero-di-san-giovanni/
Mistero della battaglia navale: https://www.firenzepost.it/2013/08/17/battistero-di-firenze-il-mistero-della-battaglia-navale/
Colonne "pisane": https://duomo.firenze.it/it/opera-magazine/post/4493/il-battistero-e-le-colonne-traditrici