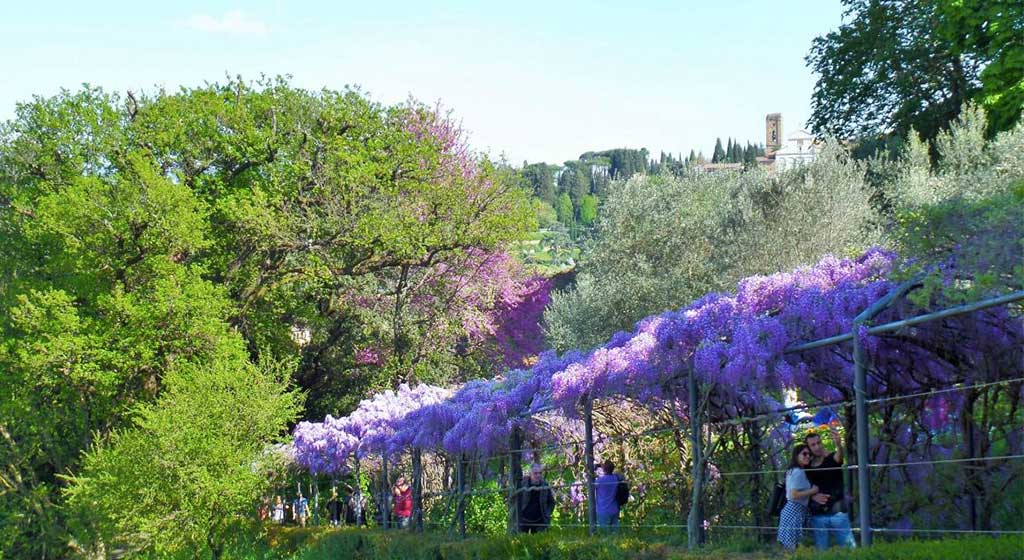 Six Secret (and Not So Secret) Gardens of Florence
The Boboli Gardens and the Cascine Park are on everyone's radar, but what about Florence's lesser-known green spaces?
Florence
is the
city of marble and stone
, a landscape marked by
ancient monuments
and century-old facades.
But for those of you craving a splash of nature in your visit, venture behind the city walls to find a world of idyllic gardens waiting to be explored.
From picture-perfect views of Florence to green havens in the city center, here are a few
hidden gems
worth visiting:
Hidden away between
Porta Romana
and
Piazza Tasso
, this green oasis captures the '
romantic
' style of the 19th century with a touch of Renaissance splendor.
This garden is the
largest private garden
in Europe, a lush fairytale world you can visit accompanied by one of the private owners (the Torrigiani di Santa Cristina or the Torrigiani Malaspina).
Relax in English-style lawns, marvel at rare, exotic, plants (over 4,000) or get lost between ancient monuments and winding hedges: you might find some unexpected beauties, like a spiraling neo-Gothic tower.
Only open for guided tours upon prior appointment.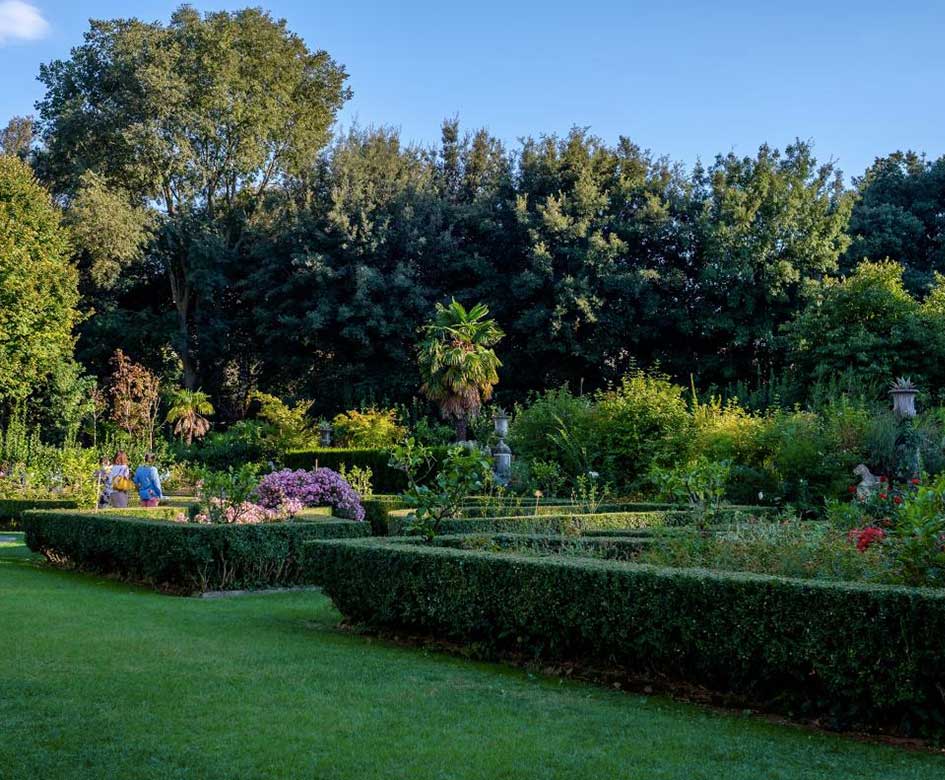 Unknown to many visitors,
Florence
is home to a
bucolic rose garden
, home to over
350 varieties of roses
and Jean-Michel Folon's bronze sculptures.
Located near the famous vista point,
Piazzale Michelangelo
, soak up some sun among the flowering buds or relax in the
Japanese Shorai Oasis
. Whatever you choose to do, this 'garden with a view' is an ideal escape from the city bustle.
from May to September, 9am – 8pm;
in October, 9am – 5pm;
from November to February, 9am – 5pm;
from March to April, 9am – 6pm.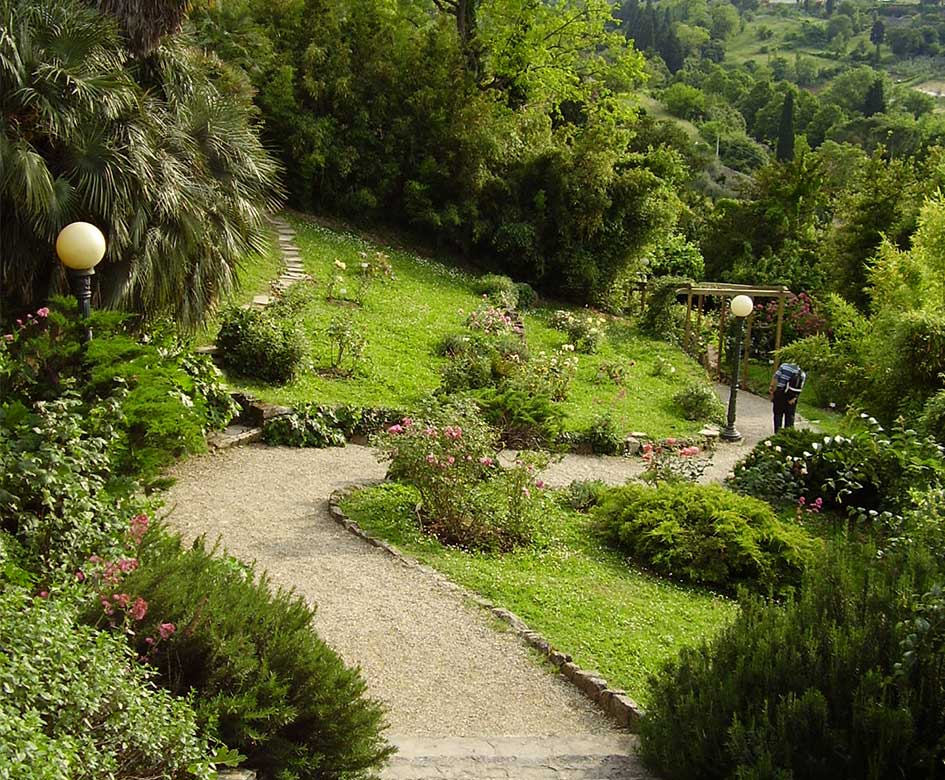 The "
third garden
" by any other name would still be a world of spontaneous evolution; inspired by Gilles Clément, these
10,000 m of green space
were given a rough garden outline and left to develop as they would in the wild.
The unkempt feel of the garden affords a waterfront view of Florence, the perfect stop before heading to
Piazzale Michelangelo
and a chance to admire the array of wooden sculptures hosted in the expanse.
Named after Stefano Bardini, the 19th century art connoisseur and dealer, the
Bardini Gardens
are an
idyllic mix
of decadence and greenery.
Surround yourself with
Bourbon roses
and remontant irises while strolling through a tunnel of purple wisteria; descend
Baroque style
stairs and you'll find a sanctuary that affords dreamy views of Florence.
The English-style garden, located on
Costa San Giorgio
, is a
must-see historic space
, an ideal destination after visiting Bardini's esoteric collection (located in the Bardini Museum across the street).
Open
every day, from June to August, 8.15am – 7.30pm; from April to October, 8.15am – 6.30pm; March, 8.15am – 5.30pm; November to February 8.15am – 4.30pm.
Closed
first and last Monday of the month, January 1, May 1 and December 25.
'
Peaceful garden and competitive spirit
' aren't usually a harmonious pair, but Florence's
Iris Garden
exists today thanks to the
international gigli contest
(the emblematic
flower of Florence
), founded in 1954 near Piazzale Michelangelo.
Be sure not to miss this
gem in April and May
when it hosts the competition for t
he most beautiful iris hybrid
of the year – you'll be pleasantly surprised by a stunning panoramic view of Florence and a
lush mosaic of colors
.
Only open in the spring
(usually end of April and May), 10am – 12.30pm, 3 – 7pm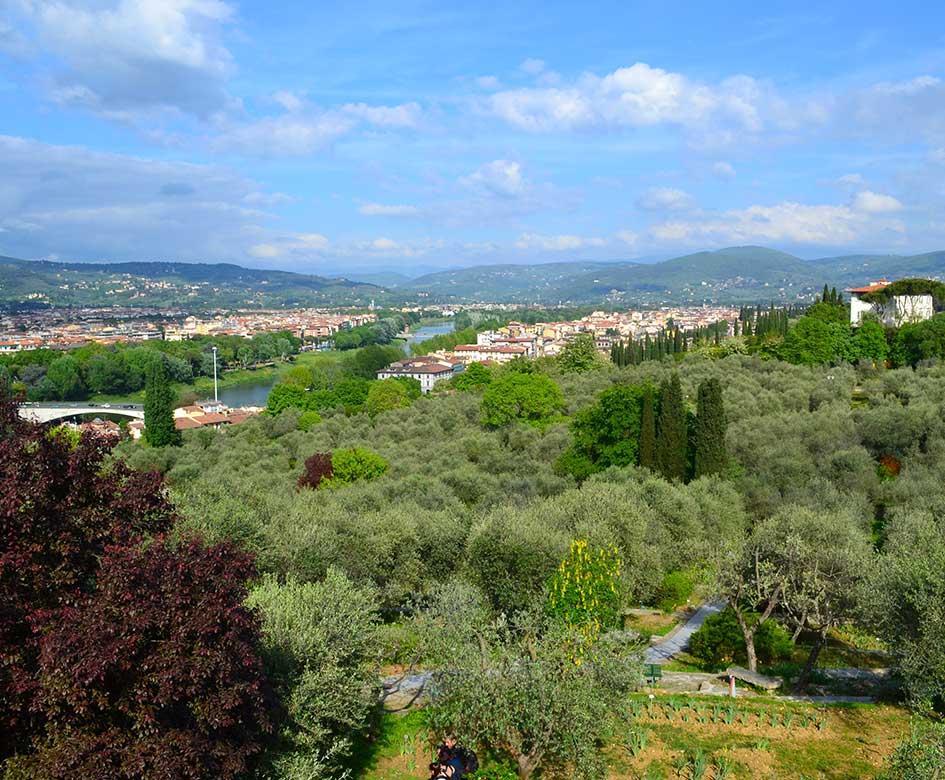 Looking for a
touch of green
without venturing from the historic center?
The
Giardino dei Semplici
is the place for you. Right around the corner from piazza
San Marco
you'll find a garden born to house semplici, or medicinal plants.
Brought to its full glory by Cosimo II de' Medici, this garden fuses nature, science and history (it's among the oldest botanical gardens in Italy).
Today, the garden is part of the
University of Florence Natural History Museum
and offers visitors a chance to stroll through luminous greenhouses and rich cultivation centers.
Open
from Monday through Friday, 9:00am – 1:00pm