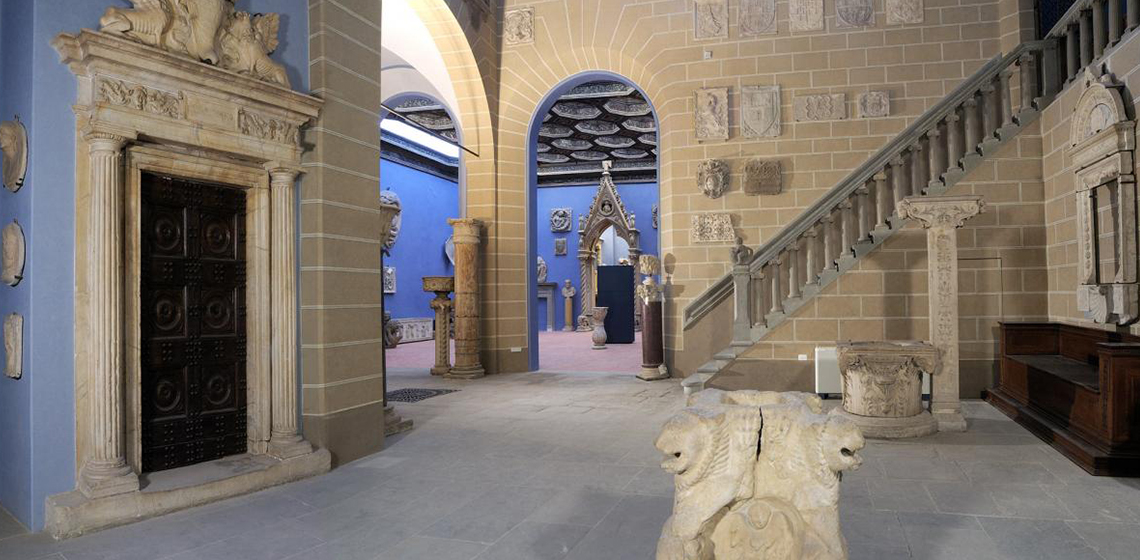 In Florence, there's a showroom of artworks. It's called the Bardini Museum
The Bardini Museum is one of the many treasures waiting to be explored in Florence: a museum that is worth a visit
Stefano Bardini is at the foreground of the Florentine art world. Living in the second half of the 1800s, he was a major antiques dealer and collector of artworks, amassing a collection that later became a museum after his death, the Bardini Museum, part of the network of Civic Museums in Florence.
Thanks to his knowledge of art history and his ability to work with it, over the years, Bardini gathered a priceless collection of works, keeping them inside what today could be called
a true "showroom" of Early Modern and Modern works
. The Museum has an almost surreal atmosphere, where time has stopped and you can sense the passion that the Florentine dealer put into his non-stop work over the course of his life and which today is available for visitors to enjoy.
The Bardini Museum is truly an extraordinary place, where modernity and antiquity mix together perfectly. The building is a former convent renovated in the Neo-Renaissance style using Medieval and Renaissance materials that Bardini collected during his travels and which give the building an
eclectic and evocative touch
. The walls are tinted a deep blue that highlights the beauty of the works and the elegance of the spaces; the colour's name comes from its inventor: "Bardini blue".
What is there to say about the collection? Walking through the museum, you will come face-to-face with Ancient Roman art, sculptures by Arnolfo di Cambio, Donatello and Giambologna, paintings by Pollaiolo, Tiepolo and Guercino, works of applied arts, a weaponry collection and some…. surprises. Do you know
the Porcellino statue
in piazza del Mercato that is said to bring luck to those who rub its nose? It's a copy! The original is kept here.
If that's not enough, the Bardini Museum is in the wonderful San Niccolò neighbourhood, nestled between the Arno river bank and the hills to the south of the city. It's also known as the area visitors need to pass through to reach Piazzale Michelangelo and Forte Belvedere. A characteristic neighbourhood, a bit secluded but with buckets of charm, where you can admire elegant palaces, piazzas and restaurants that bring the area to life, especially in the summer months.