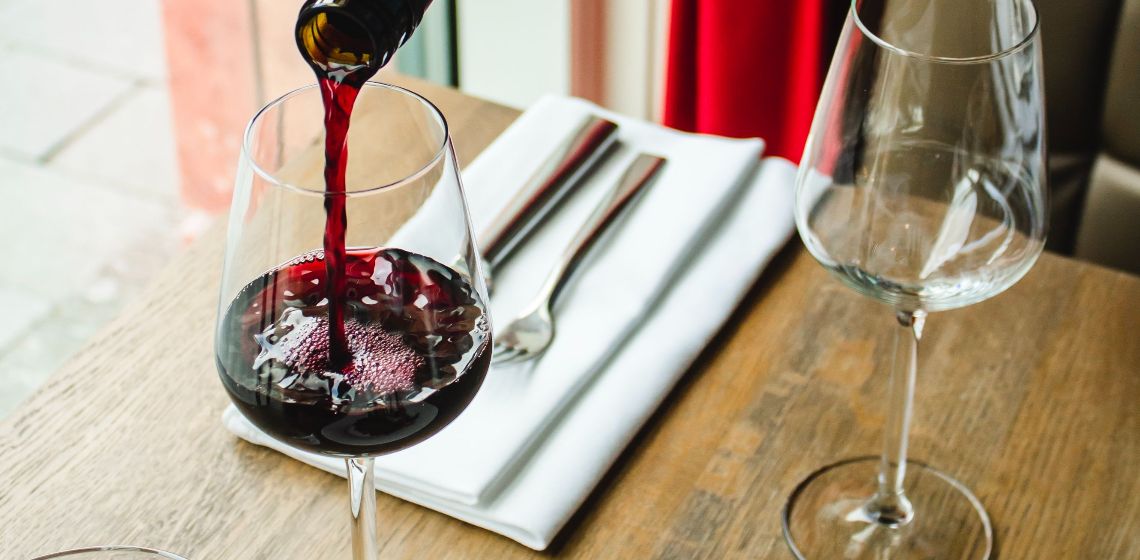 The Tuscan capital is found a cork's throw from
Chianti
, a region renowned for its production of mostly
Sangiovese ruby-red delight
.
For the foreign imagination,
Tuscans and wine
have become somewhat synonymous–after all, "
wine makes blood
," as Florentines often say.
Of course, the region boasts a history of

winemaking

that predates the city itself, as wine has been a staple since Etruscan times.


In Florence, its role in the city's medieval corporations serves as proof of its cultural and economic prowess: v

inattieri

, as they were called, became one of Florence's nine minor guilds in 1266, vintners that oversaw the consumption of

wine

.

To this end, take note of

small windows

found about a meter above ground on many of Florence's historic buildings. These

buca del vino

(

wine holes

) were added in the seventeenth century when authorities granted vineyard-owning families the right to the retail sale of wine.
You'll find one on via delle Belle Donne flanked by a plaque outlining the rules for consumption and sale.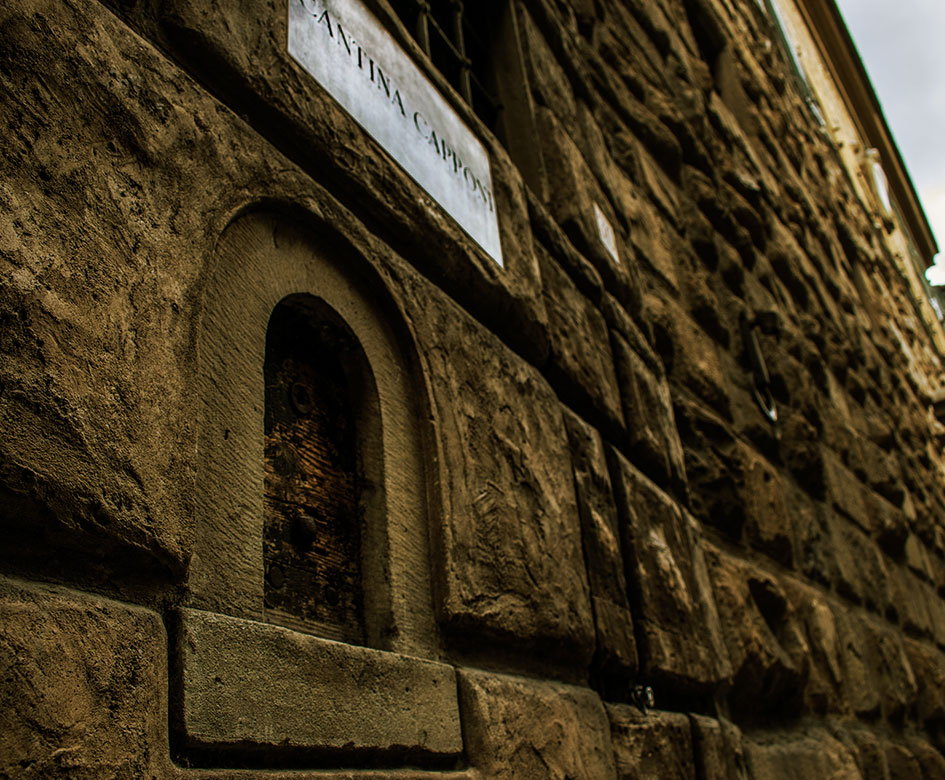 The city is teeming with historical relics of Tuscany's rich wine culture, but don't miss clinking glasses in some of Florence's top wine bars. In Florence's with-it Oltrarno neighborhood you'll find treasured wine spot
Il Santino
, a warmly lit and cozy happy hour stop set in a former wine cellar. Known as the first wine and tapas pairing hub, the intimate space sources high-quality food and wine from small, local producers.
Across the river you'll also find Florentine favorite
Le Volpi e L'Uva
, a pint-sized treasure near Ponte Vecchio. Always filled to the brim and never dull, this enoteca dating to 1992 offers a generous selection of high-quality wines and tasting lessons.
Keep your taste buds in the Oltrarno at
Enoteca Pitti Gola e Cantina
, a perfect match for serious wine lovers. The tiny wine bar greets visitors with floor-to-ceiling shelves of Italian wines and swanky marble tables. The spot is considered one of the best around, mainly for being infallibly curated and for its friendly, expert sommeliers–and delicious homemade pasta!
Move your wine buzz to central Florence, where
Casa del Vino
lies hidden in plain sight. This local hole-in-the-wall hangout is found in the San Lorenzo market, a morning-to-night wine spot with specially curated food and wine. This small Florentine treasure box also vaunts wall-to-wall shelves of labeled vintage wines.
Nearby, you'll also find Iran-born
Sandro Soltani's Enoteca
in Florence's Mercato Centrale. Located inside one of Florence's most visited food courts, the wine bar offers Italian and international labels paired with tasty tapas and snacks.
A bit out of the center,
Il Grappolo
offers a seat for rare vintages in the quiet Campo di Marte neighborhood. The well-priced, rustic enoteca-osteria is your touch of traditional Tuscany for both its location and offerings: a hop away from the stadium, you're bound to find a taste of local life, not to mention its successful revival of traditional Tuscan dishes.
If you are a wine lover and you are planning to visit Florence,
Destination Florence offers a lot of experiences
that make you
discover the beauty of the territory tasting a good glass of wine and typical food.
Staying in Florence has never been so advantageous:
hotels, tours and experiences at once-off prices
until 12/31/2021. What are you waiting for? Make the most of our promotional campaign and treat yourself to Florence as you've never seen it before.
Header p
hoto credits:
Alberto Sarrantonio