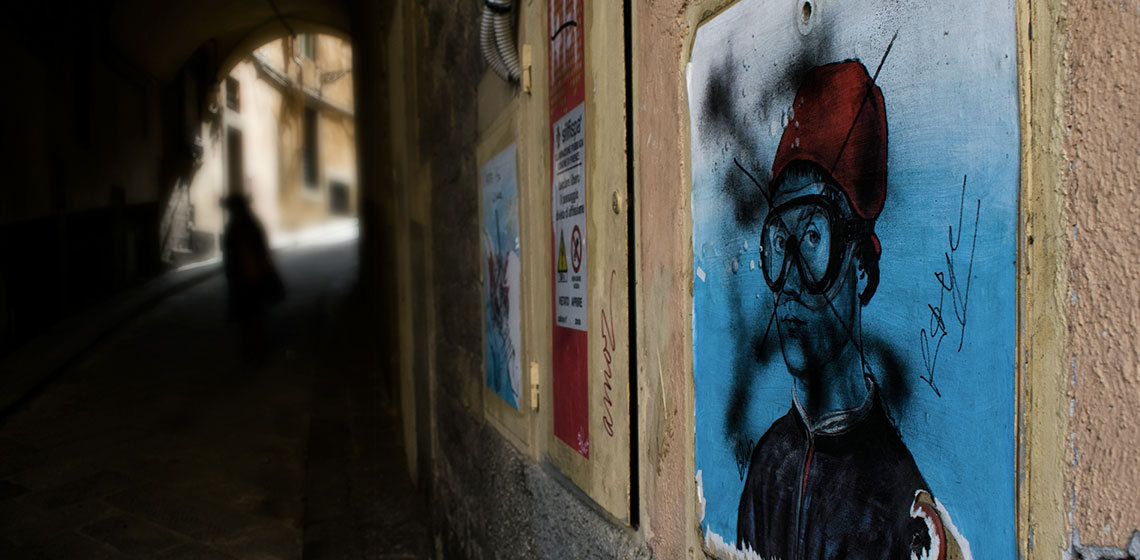 New art forms: street art in Florence
Discover the new Renaissance, where "street" art trades places with classical art forms.
Discussing
street art
in
Florence
might seem a bit out of place (quite literally). However, the reality is quite the opposite. Florence's streets and one specific neighborhood are teeming with
unconventional art
, works that break aesthetic norms to form an entirely new artistic language.
Street art in Florence is found in various central areas and in the city's immediate periphery. Recently, a large map was designed (available online for free) outlining the various areas where you can find the city's street art. The
map Street Art - Firenze
is available on
Google Maps
and was realized by the "
Portale Giovani del Comune di Firenze
:" it maps out over fifty creative urban zones, including murals and graffiti, sticker decorations, stencils and billboards, all of which are now an integral part of the city's
alternative artistic offerings
.
In the center, the
San Niccolò neighborhood
offers a wide range of street art for its visitors. Across the river, otherwise known as the
diladdarno
by Florentines, you'll find a
different Florence
, one that's more tranquil and distinct. In its narrow streets, you'll find art forms unlike other sights in Florence: drawings, written words and colorful images (discretely) appear on the exterior spaces of the zone's winding network of streets.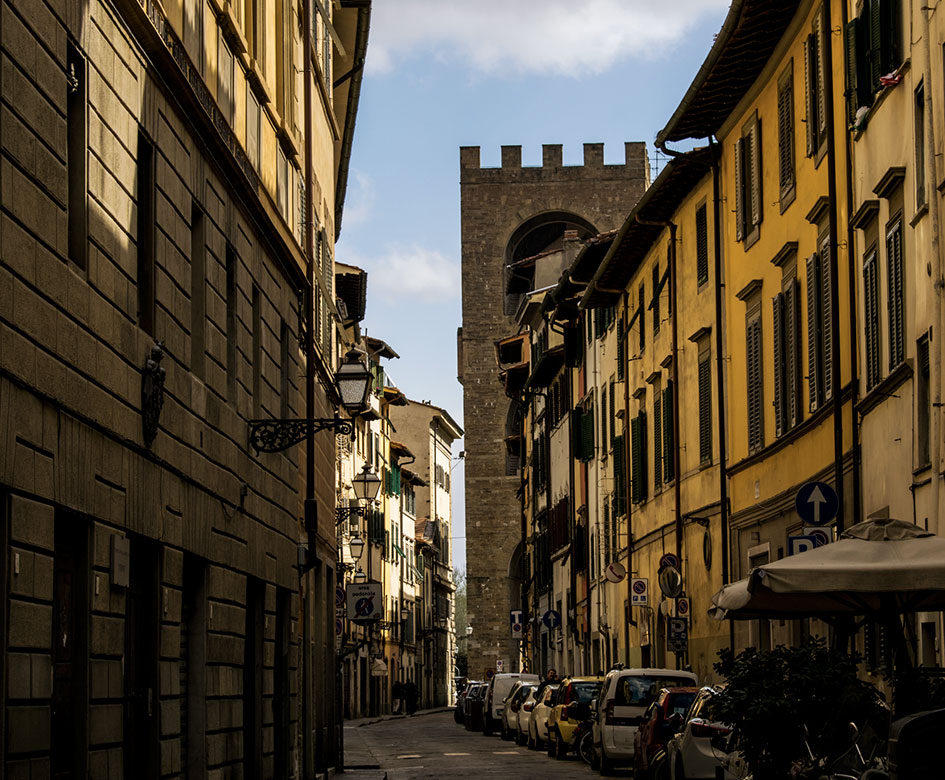 Regulated by the city, the area is the hub of
urban language
; on the one hand, the art is deliberately unaware of the city's architectural rules, while on the other hand, it's ironically linked to the city's great Renaissance masters. Here, you'll find
graphic studios
, print shops and ateliers belonging to the many
street artists
that moved to the area.
Among the zone's most renowned figures you'll find British-born
Clet Abraham
, an artist known for his famous road sign stickers. With his sticker applications, which often border on ironic displays, the artist creates an illusion, one where obligation and prohibition transform into an entirely new subject matter.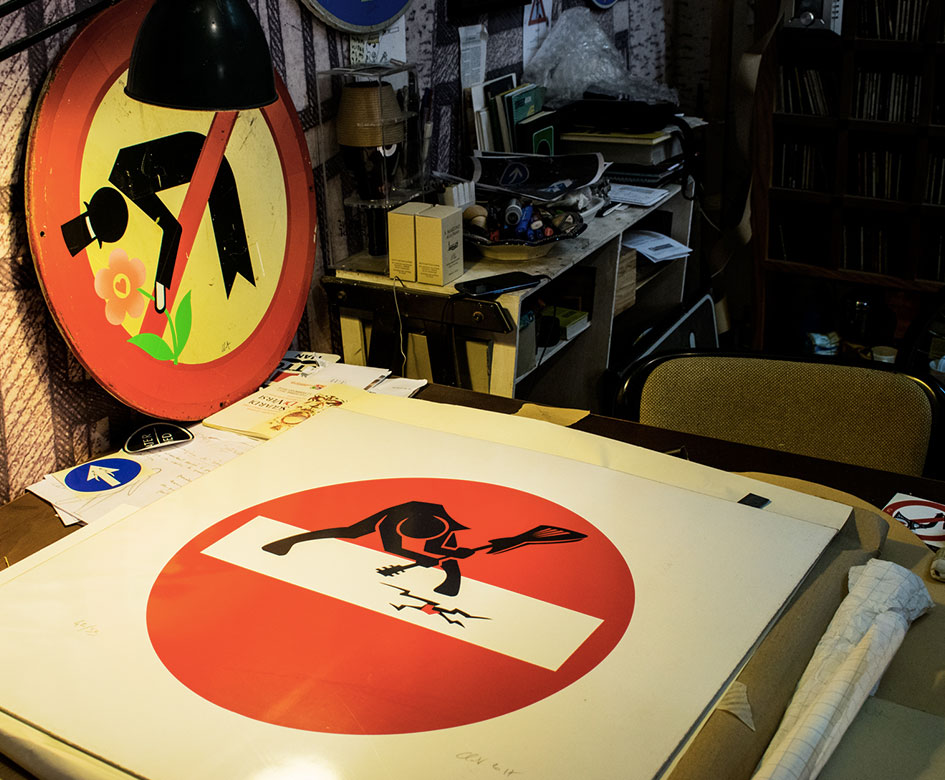 Next, you'll find Exit Enter, an artist that draws small men and women with a red balloon dragging them around, or in other cases, positioned next to a red heart. These figures symbolize the entry or exit from the world, or are simply a metaphor for the act of escaping from reality.
Blub
creates his work on paper and then attaches them to walls or residence doors using organic glues. His works feature portraits of famous figures from paintings or photographs, which he reworks by immersing them in an underwater world with a diving mask. Indeed, the common thread of his works is, "
art knows how to swim
."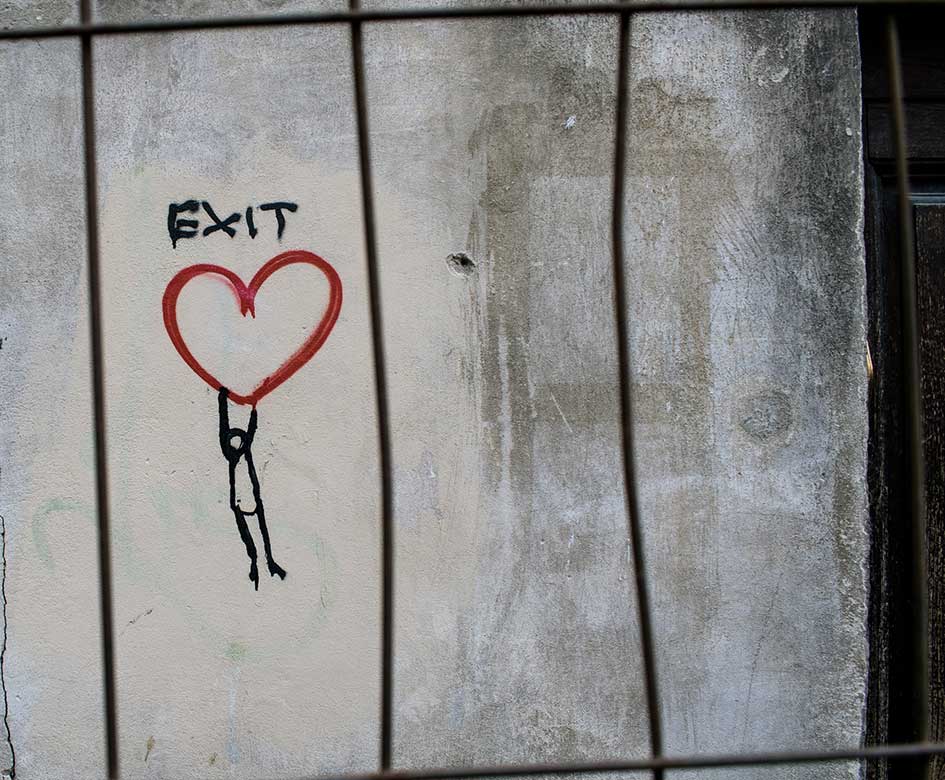 Another urban artist with work in the Oltrarno is
Hopnn Yuri
. His red and black figures are politically and environmentally charged, as his most notable image is linked to the promotion of bicycles as a means of navigating the city.
Last but not least, the works by
Carla Bruttini
, one of the city's few female artists, are not to be missed. Her most famous figure is undoubtedly
the Shaman
, a crouched woman with flaming red hair.
Want to explore Florence Street Art and the Oltrarno with a guide? Book this special tours:
Staying in Florence has never been so advantageous:
hotels, tours and experiences at once-off prices
until 12/31/2021. What are you waiting for? Make the most of our promotional campaign and treat yourself to Florence as you've never seen it before.