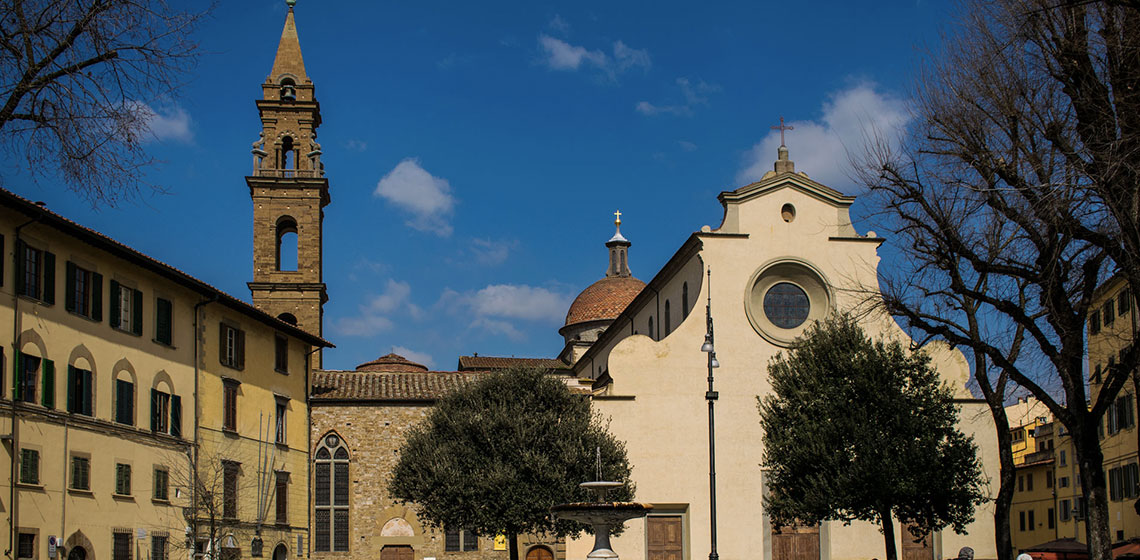 Once considered
off-the-beaten-path
, the vibrant
Santo Spirito neighborhood
has picked up significant steam in recent years, becoming a hub for all things leisurely and laid-back.
A quick walk over the
Ponte Santa Trinita
from the right bank of the
Arno River,
it's within a few paces of the sprawling
Palazzo Pitti
.
Its central piazza is home to the neighborhood's namesake basilica, famous for its Brunelleschi and Michelangelo associations, but equally beloved by the locals and visitors who linger on its stone steps, chatting and sipping
Spritzes
on warm nights.
Walkable and with a village feel, the neighborhood is a
go-to for groups meeting
up on Saturdays, friends catching up over coffee and families walking their dogs - it is warm and familiar, plus packed to the brim with both old-school artisans and boundary-pushing new businesses.
Here are some of
the best ways
to savor Santo Spirito.
Grab a coffee
in one of the charming bars around
Sdrucciolo de' Pitti
or
Piazza Santo Spirito
- in the latter location, you're likely to find open-air seating in warm weather.
Then hit the square for some market-perusing and
Instagram-snapping
(tag
#DestinationFlorence)
. On most weekday mornings, with the exception of some holidays, you'll find a small group of vegetable and cheese vendors touting their products in piazza Santo Spirito, with loyal locals swooping in to score the freshest bits.
If you happen to be in the 'hood on the second or third Sunday of the month, expect more action: the second typically brings a
full-day market of crafts
and
artisan goods
, while the third is a festive occasion known as the
Fierucola
, featuring mostly food and wine vendors, with some crafts and plants thrown in for good measure.
Lunch and afternoon leisure
When midday
hunger
strikes, you'll find no shortage of
Florentine trattorie
- family-owned, modestly-priced restaurants with quintessentially Tuscan recipes in this area.
Trattoria Sant'Agostino
is one of our
top picks
for its young and dynamic staff and their commitment to hospitality, but you'll find a host of options on both
main drags
(borgo San Jacopo, via Santo Spirito, via Romana) and
side streets
and squares (via Sant'Agostino, via Maffia, piazza della Passera)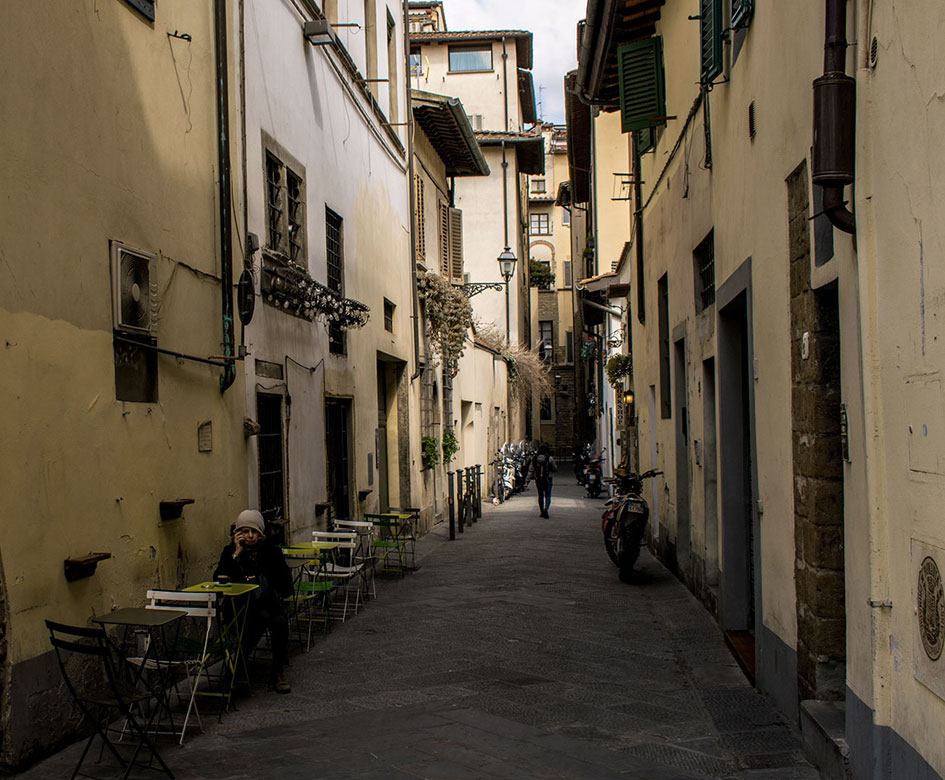 Post-lunch
, have a wander down the historic
via Maggio
for a peek inside some of
Florence's top art galleries
, antique shops and ateliers.
The street has a dedicated association that frequently hosts events getting all of the area shops and galleries involved, particularly around the holiday season. You'll also find artisan studios and boutiques for all budgets dotted around the neighborhood on streets like
Sdrucciolo de' Pitti
and
via dello Sprone
.
Wind down with pre-dinner wine
Wine lovers
will find the Santo Spirito area teeming with some of the Renaissance city's top-reputed
wine bars
.
Craving some pre-dinner nibbles, too?
Our preferred wine bar picks in the area serve made-to-match bites and dishes designed to complement the wine, rather than the reverse. The food is still
top-notch
, but the
wine
is what really shines in spots like
Il Santino
, an intimate hole-in-the-wall on the edge of via Santo Spirito.
In the
winter
, it's a warming watering hole; in what locals call the "
bella stagione
" (the "
beautiful season
", usually referring to late spring and summer), lively crowds spill out into the street, friends taking turns at the small tables outside.
Want to sip with a view instead?
Stop by the
elegant
but homey
Enoteca Pitti Gola e Cantina
, where
Palazzo Pitti
plays backdrop. Whether seated inside or on the terrace, you can't beat the Medici mood, the knowledgeable staff and the
taste of Tuscany
in your glass (though you can sample some fantastic small producers from other regions here, too).
If you're looking for something a little
lower-key
, find the
Buontalenti fountain
on the corner where busy
Borgo San Jacopo
begins. Veer up
via dello Sprone
and you'll end up in
piazza della Passera
, a
postcard-perfect
square with a local bar, gelateria and several tasty restaurants.
Around the corner from piazza della Passera is
via Toscanella
, a hidden street that's nonetheless become a hotbed of street art and contemporary creativity.
The street is home to a secret restaurant that plays host to an
unforgettable experience
: dinner in a typical Tuscan setting, followed by an opera performance in the nearby
St. Mark's English Church
(classics such as La Bohème, La Traviata, Carmen, The Marriage of Figaro and Madama Butterfly are usually in the lineup).
Not up for a night at the opera or a long and leisurely trattoria dinner?
Piazza Santo Spirito and the surrounding streets are some of the
city's prime corners
for people watching.
Grab a drink and a bite from one of the many area cafes and bars and watch the theatre of everyday life unfold all around you. For something in-between, try the Florentine take on the
tapas tradition
. A stone's throw from piazza Santo Spirito, restaurant-cocktail bar
Italian Tapas
offers an
eclectic menu
of bites to try, using Tuscan ingredients but served in the
Spanish sample-style
, perfect for groups with varying tastes.
Particularly in warm weather, this area gets busy, but you'll still never find the same congestion seen in neighborhoods with heavier tourist traffic.
Get an early start
and you can watch Santo Spirito wake up, with the shopkeepers and bar owners going about their business.
Lunchtime
tends to be busier on big market days and weekends.
Finally, if busy but down-to-earth
nightlife
with a mix of local and international faces is what you want, Santo Spirito is tough to beat.