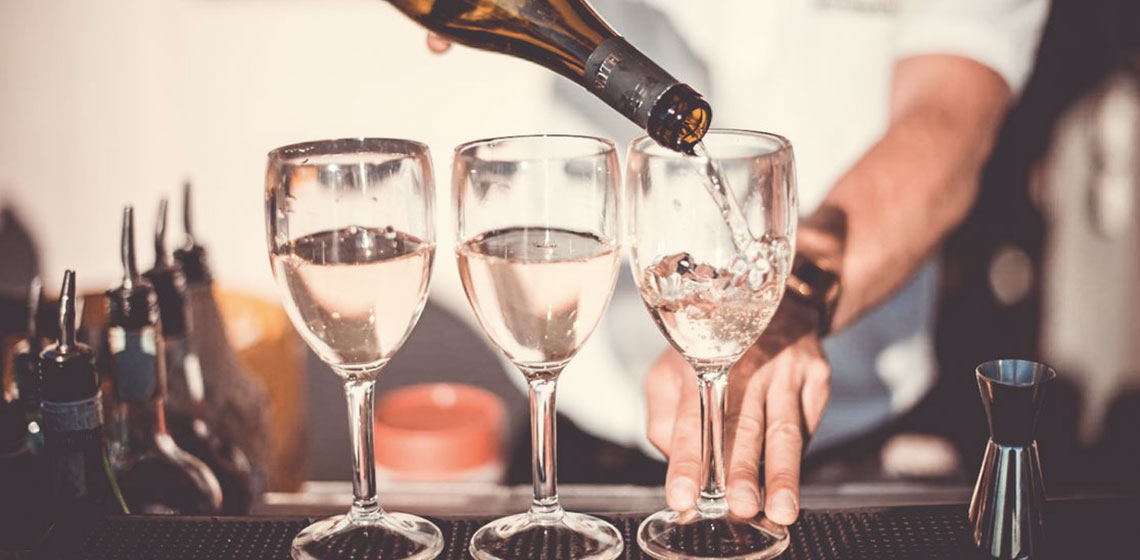 Aperitivo on the lungarni
Where to sip riverside at sunset.
After winter skies clear and warm weather finally starts to rear its head in the
Renaissance city
, but also with the wonderful bright days of late summer and early autumn, the preferred unwinding activity city-wide is aperitivo all'aperto, or outdoor
happy hours.
Rooftops and terraces reign supreme, of course, but as any beach
bum knows, there's something particularly special about sipping a
drink by a body of water… it just tastes better.
In Florence, there's
no sea to speak of, but the

stunning views

and

colorful cityscape
along the Arno River are just as bold and inspiring as the blue
Mediterranean itself. (Pro tip: the streets running parallel to the
river are known as lungarni, literally "along the Arno").
Make like
a local and get thee to the lungarno when happy hour rolls around:
what better way to relax than with a Spritz, a

sunset

and some
socializing?
In the shadow of
Palazzo Spini Feroni
, home to the flagship Salvatore Ferragamo boutique and its museum, the Foody Farm Firenze (on Lungarno Corsini) is a very popular spot serving
delicious
gourmet tapas
, made up with traditional local ingredients and prepared with original recipes. It's the place you are looking for if you want to spent some
happy moments
with your friends, having a
hamburger from Chianti
, special chicken stripes or a tartare. Sit on the terrace and people-watch as late-afternoon amblers cross over the Ponte Santa Trinita.
Harry's Bar
(lungarno Amerigo Vespucci) kicks the
elegance
factor
up several notches - gents will want to wear a suit and tie
here, where aperitivo is a decidedly refined affair.
Around the
corner from some of Florence's glitziest hotels, the world-famous
Harry's was founded in Venice but its Florentine sibling is just as
fancy and cocktail list as curated.
For something more
laid-back and casual
, take a stroll down to the
Lungarno del Tempio
and just choose the one you prefer!
Habana 500
and
Il Chiosco il Tempio
, very popular among the young people of Florence,
La Toraia
, for those who want to eat a real
Chianina burger
, and the Molo: another special place that promotes the same concept of food: choose what you want to eat and sit where you want!
Technically not on the lungarno, but right on the edge of the river
itself, you'll find
Signorvino
's terrace
(via de' bardi), which has a
better view than any of Lucy Honeychurch's rooms ever did:
you'll be seated with the
Ponte Vecchio
in plain view and can
marvel at the

Uffizi's architecture

-

something that tends to go
unnoticed when you're busy moving through the museum - just
across the way.
Signorvino has an extensive wine list and all are
for sale; once you've emptied your glass(es), soaked in the views
and noshed to your heart's content, pick up a bottle of your
favorite poison inside.
Seated at Signorvino, you also may notice a peculiar green patch
down on the river: this is the dock of
Florence's Societa'
Canottieri
, or rowing club, and you may see members heading out
on boats.
Although the Canottieri club is a private organization,
you can experience something similar post-aperitivo by partaking
in a
boat tour on the Arno
to close out the day on a calm note
.
Or, if you really want to pull out all the stops, why not
indulge in an aperitivo directly on the boat with a VIP version of
the Arno boating experience?