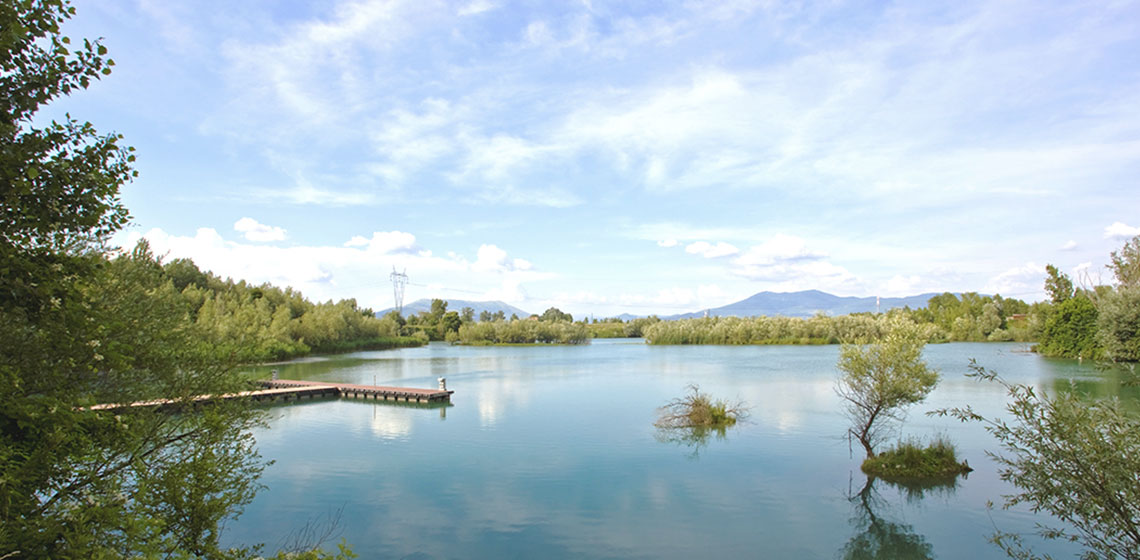 Lake-side lounging in the Florence area
Summertime day escapes.
When summer strikes and the inevitable heat wave rears its head in Florence, locals and travelers alike seek respite from the scorching Renaissance city. This doesn't necessarily mean escaping to the seaside: though the coast is just a quick train ride away, there are solid
alternatives to the beach
that make for fast, inexpensive, relaxing day trips, often with fewer crowds to contend with. Look no further than
two of the region's top lakes:
Bilancino
in Barberino di Mugello and
Renai
in Signa.
If you're looking for the "local" experience on your trip to Florence, both options are popular with off-duty residents and families, so you'll see a side of Tuscany that's less polished than the postcard-perfect version so often presented; you'll get
a real taste of authentic life in the area.
Let's begin with
Bilancino
, the human-made lake that
covers five square kilometers
just off the Barberino highway exit. While originally created to resolve systematic water issues in the region, and mitigate the possibilities of floods and droughts, now it's a mecca for those seeking
outdoor sports
,
sunbathing
,
sailing
or
just a chance
to
chill out in a beautiful natural setting.
If you're not up for the athletic activities offered –
competitive fishing
,
canoeing
, sailing, and
windsurfing
, to name a few – plenty of other amenities might appeal. In the "
Bahia Beach
" area, you'll find an
outdoor eatery
open at lunch and dinner (with a terrace with views that rival those of any beach club), plus beach chair, umbrella and pedal boat rentals.
Take Fido along if you fancy:
the area is dog-friendly
and staffed by lifeguards. Slightly further afield on the northeast banks of the lake, you'll find the Gabbianello Oasis, a wildlife preserve where you can catch glimpses of marvelous birds including blackwinged stilt and flamingoes.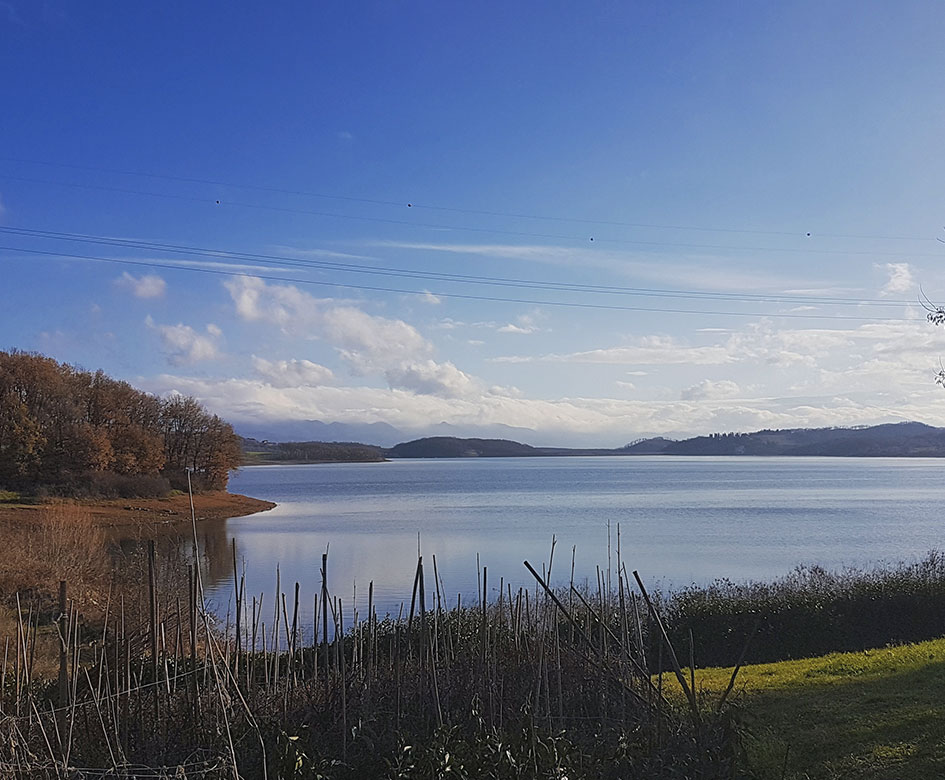 The
Lago Renai
is a slightly closer escape from the city and
part of the larger
Renai Park
complex
in Signa – if you're feeling adventurous, you can even reach the park via a flat and family-friendly
bike path
that departs from the Cascine Park in Florence (it begins on the viale Abramo Lincoln just beyond the park entrance and passes the Ponte all'Indiano and continues for several kilometers.
Here you can
boat
,
swim
or
indulge in a picnic lunch
at one of the park tables;
play a spot of beach volleyball
if you wish you were at the coast. (Our two cents? These lakes are practically preferable to the beach – there's just as many or more amenities, more room to spread out and less of a chance of salt water stinging your eyes.)
Beyond the lake itself, Renai is part of
a protected WWF nature reserve
and offers a plethora of
kid-friendly activities
(not to mention
parental fun
– think cocktails and occasional events or DJ sets).
Spurn the seaside, live the lake!
Photo header: Parco Renai