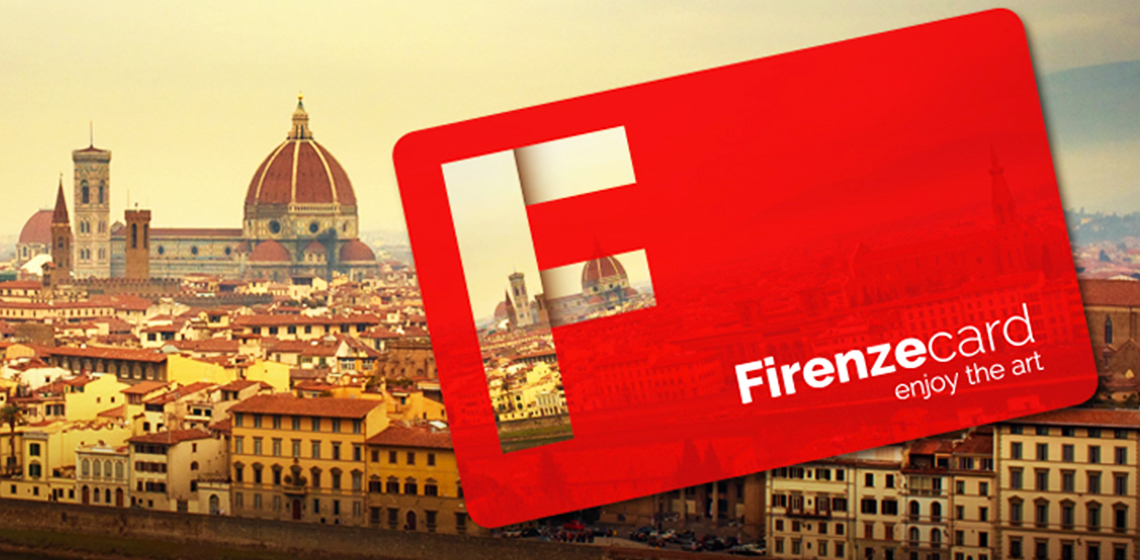 FirenzeCard favorites beyond the basics
Florence museums for more intrepid explorers.
If you're traveling to Florence and plan to visit more than a few of the city's museums and monuments,
FirenzeCard
is your golden ticket: the pass is a one-time purchase that
grants access to
some
76 cultural institutions
across the city and surrounding areas. While of course
it includes
the major players –a certain Michelangelo-carved marble giant at the Accademia Gallery, for one! – it also provides the opportunity to explore
some of the Renaissance city's lesser-known spaces
, since the long list includes museums you may not have discovered on your own. Here are a few of our favorites – short on crowds, big on impact.
Brother Sun, Sister Moon; Tea with Mussolini; Romeo and Juliet – any of those films ring any bells? They're classics from the canon of great cinema but you may not know that the maestro behind them is a Florence native.
Franco Zeffirelli is an aging acclaimed film director
who recently donated his life's work to the city of Florence. As a result the
San Firenze complex
now hosts the city's most noteworthy hub for cinema culture – the most recent entry on the Firenze Card circuit.
It's a treasure trove
of archival documents, posters, video footage, direction notes and film memorabilia
to mesmerize any movie lover.
With bold blue walls and an eclectic range of antiques,
this small space
in the San Niccolò neighborhood
is an interior design lover's dream
. Its namesake
Stefano Bardini was an art dealer and avid antiques collector
who donated his life's work to the city of Florence; you can comb through it in the deconsecrated church and convent of San Gregorio della Pace, the neo-Renaissance building where
the museum
is housed.
When you tire of Renaissance art, turn to Tuscany's 20th century scene. One of the key figures was a Pistoia-born sculptor named
Marino Marini, well-known for his monumental bronze and plaster works
, particularly of horses. In addition to its ample collection of Marini sculptures,
the museum
is a heady and hipster-attracting space
that often hosts experimental installations and VIP events. Plus, it's housed in the former church of San Pancrazio, and bridges past and present with its attached funerary chapel, home to Leon Battista Alberti's monumental Rucellai Sepulchre, which holds the ornate tombs of Giovanni Rucellai and his noble family.
Like the Museo Bardini and the Fondazione Zeffirelli,
the Horne
holds the fruits of
one man's cultural contributions.
Herbert Percy Horne
was an Englishman and something of a Renaissance man himself, as
a designer, collector, architect, and scholar of art, music and literature
. He originally came to Florence to work on a book about Sandro Botticelli, settling here and purchasing the Palazzo Corsi in via de' Benci, which he filled with furnishings and household objects trasversing different eras, still on display today. But the bulk of his collection is works by Tuscan masters of the 14th and 15th centuries, in line with many other English collecting tastes of the time.
La Specola
is kid-friendly Florence at its peak, but it won't be just the little ones who are wowed by this natural history museum. It's the zoological section of a larger multi-site complex managed by the University of Florence, and
contains a host of well-preserved critters
, both of the exotic and everyday varieties. Particularly noteworthy is a stuffed
hippo that Cosimo III de' Medici kept as a pet in the "backyard" of the Pitti Palace
, the Boboli Gardens! Beyond the creatures – which range from the cute to the creepy –
you'll find a section of weird but fascinating wax anatomical models
(perhaps not recommended for the littlest ones!)