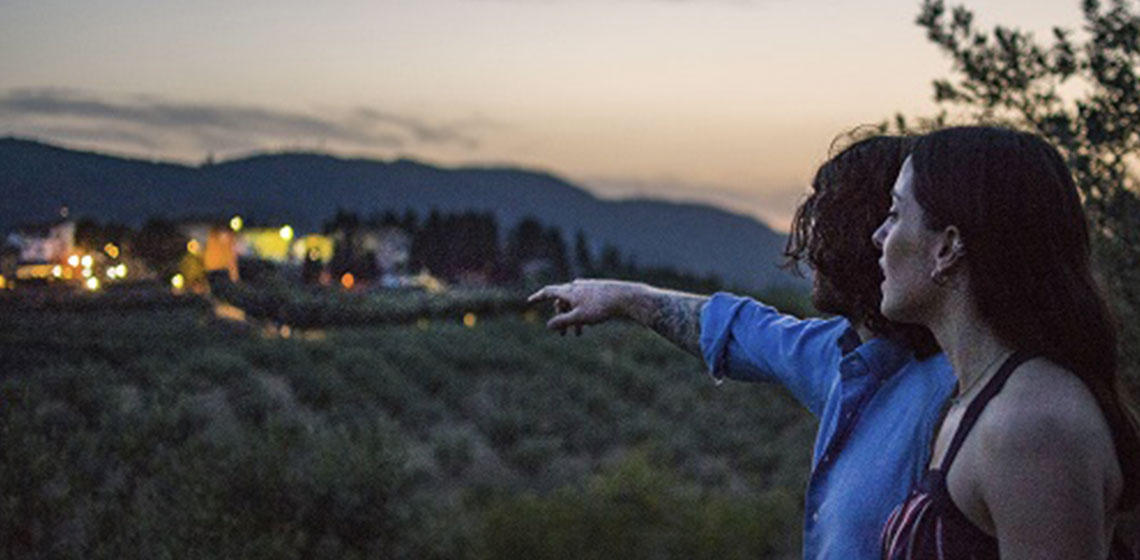 Your original summer plans may have been cast aside, but never fear; there's a great summer stretching out in front of you. If you are lucky enough to be staycationing in Florence, the memorable ways to spend it are infinite. Here, we've combined essential elements for the perfect summer: food and wine, culture and adventure, ensuring that summer 2020 will be a memorable one.
Wine and Dine
The Tuscany Wineland Safari brings two of the best elements of life here rolled into one: fine wine and the lush landscape. Rumble through the Chianti hillside on a Range Rover Defender for a thrilling off-road journey.
Feel like you're thousands of miles away as you are transported to the depths of the countryside via minivan where you will then meet your private driver to further deepen your journey into the swaying cypress trees of the rich Tuscan landscape.
Visit a period farmhouse with all its many charms, explore the mysterious cellars and meditate for a moment as you breathe in the fresh air from the very top of a hill, taking in the rolling fields peppered with centuries-old buildings all around you.
Mark the moment with an idyllic picnic, and of course, fine Chianti wine, before later on enjoying a typical 3 course Tuscan light lunch and a visit to a Medieval Castle. So many Tuscan treats combined makes this the perfect trip to embrace the outstanding land in which we are lucky enough to live.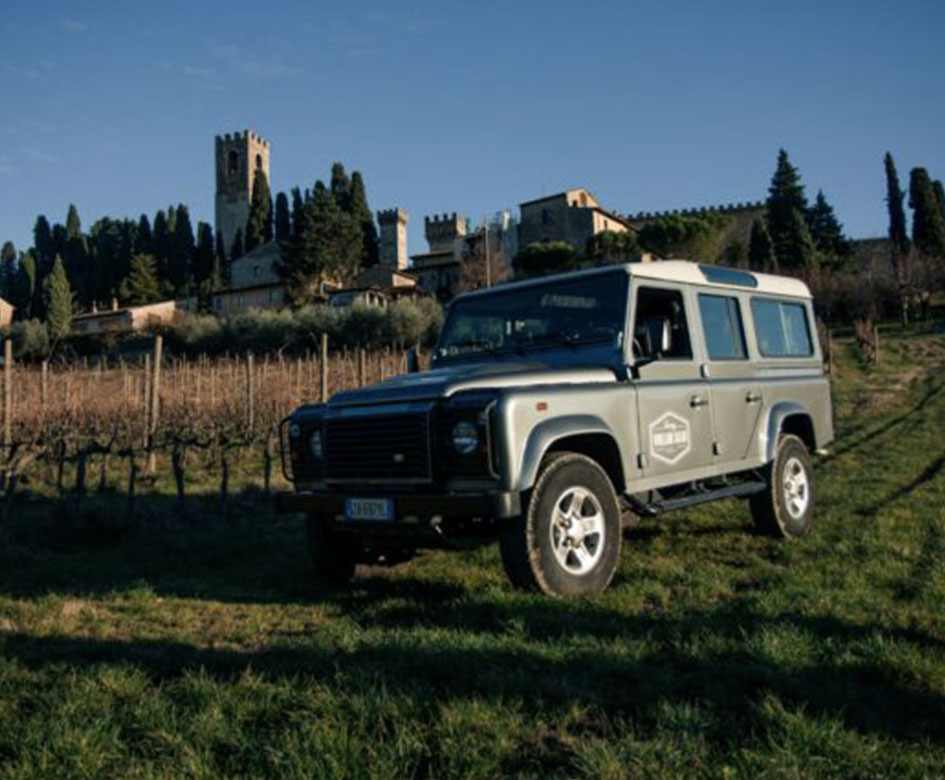 Wineland Safari transports you to deepest depths of Tuscany
Perhaps you're looking for a more studious approach to wine beyond simply sipping it this summer. There is that option too!
Sit with a sommelier who will share their secrets in
a wine workshop by a pool
in the Tuscan countryside at
Relais Villa Olmo
. Explaining the
matching techniques
of the various blends, you will be instructed on how to
create
your
own wine
, all while immersed in the breathtaking setting of Impruneta with
panoramic views
on every side.
Savour a typical
Tuscan lunch
, accompanied by the best wines, of course! Then, after a post-lunch relax, take
a cool dip in the glittering waters
of the awaiting pool where you have full reign for the day.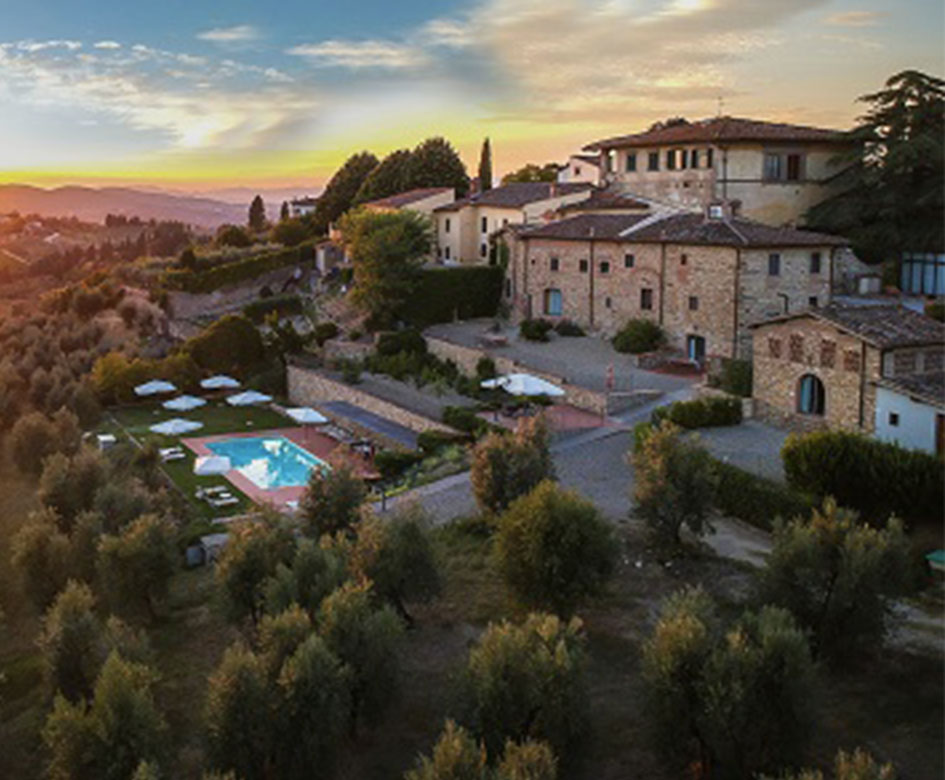 Idyllic setting for a blissful summer's day
Keeping with this theme, another option in the same setting is the equally splendid Splash Wine and Dine in the Chianti package. Head to the home of hearty Tuscan wine where a table reservation will grant you access to the stunning pool beside the Diadema Wine Bar & Restaurant at Relais Villa Olmo for the whole day.
Take a famously long Italian lunch at this beautiful spot where you will be greeted by a glass of Diadema Rosé and presented with a magnificent menu from which to choose your feast.
More food glorious food at the Artimino Estate for a summer filled with fine dining experiences.
A picnic at the Artimino Estate is a dreamlike experience. Nestle into the wilderness beside a Medici Villa with vineyards and olive groves as far as the eye can see.
Stroll among the 723 hectares with spectacular views surrounding you. Once you've worked up an appetite, settle in for a tasting out in the fresh air with a picnic basket bursting with gourmet and local specialties, carefully selected by the Biagio Pignatta Restaurant and washed down with a bottle of wine from the Tenuta di Artimino. They'll even ensure you have a comfortable blanket to make up your cosy picnic spot so you can enjoy ultimate relaxation.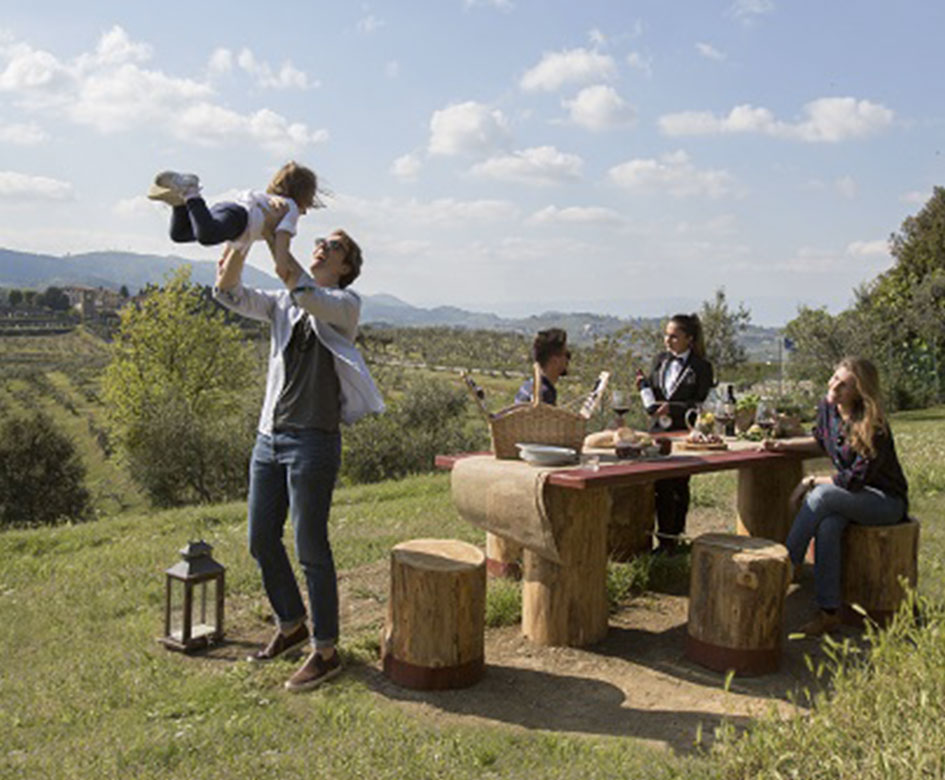 Embrace the best of what nature has to offer
Now that your appetite is sated, it's time for your mind to be too.
The regal Palazzo Pitti
and its enchanting
Palatine Gallery
are yours to explore in a
Private Tour
.
Tales about the endlessly fascinating
Medici family
are recounted as you discover the magnificent palace with its many
Renaissance masterpieces
. Far more than a mere tour, having an expert on hand means you can finally get answers to all those niggling questions and learn so much more than a guide book could ever tell you.
More secrets
to be spilled in an
exclusive guided tour
, face to face with some of the
most famous
masterpieces in the world.
Hidden doors
are opened and spaces no one knows about are revealed to show you
sides of Florence you never knew existed
.
This is the
perfect tou
r for
those who may have lived here
quite some time, but never explored the most
intriguing hidden corners
of this city, proving that there is always something new to see within Florence's myriad of
mysteries
.
The guided tour unlocks the
Accademia Gallery
, the terraces of the
Cathedral
, the women's area on the first floor of the
Baptistery
,
Palazzo Vecchio
, and other
private collections
.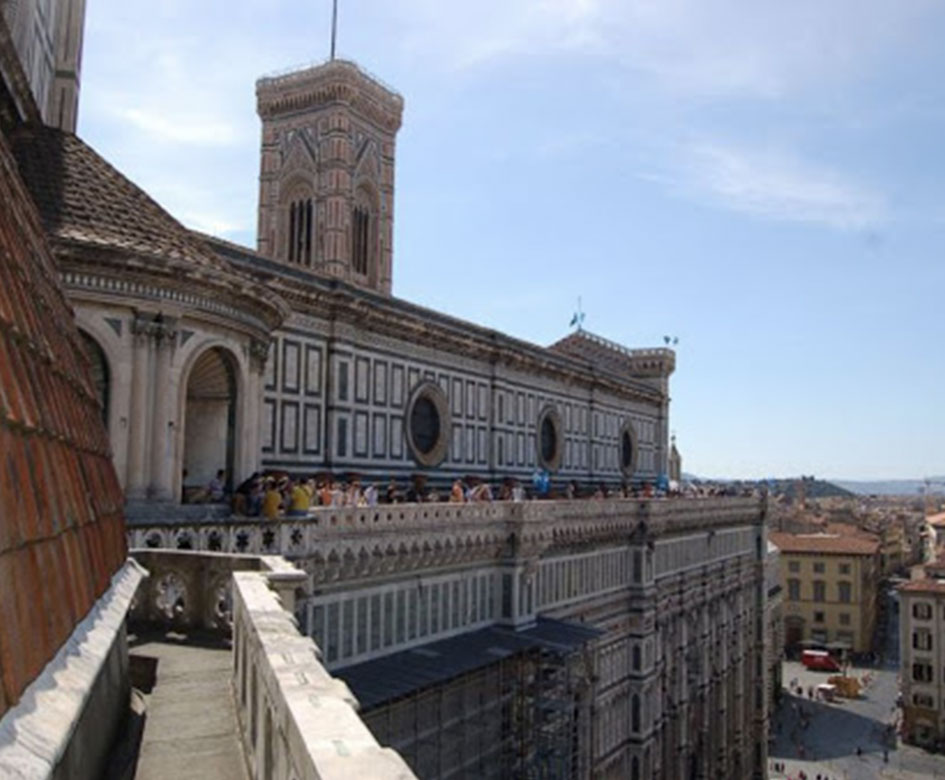 Explore the lesser-known corners of Florence
Thrill seeking
So we've had the relaxing experiences with delightful food, the intellectual stimulation of artistic treasures, and now it's time for some adrenaline to top off your summer with some adventure!
Rafting in Tuscany is an exciting activity for all levels, but if it's your first time, start off with this quieter rafting excursion immersed in the Florentine countryside on the Sieve river in the Mugello area.
Just 30 minutes from the centre of Florence, depart on your rafting experience that alternates between a soothing slow drift through the crystal clear waters, to exciting rapids like Masseto's dam.
Keep your eyes peeled for herons, gulls and deer as you glide along. A well-deserved picnic along the river banks and a refreshing swim finishes off the perfect day.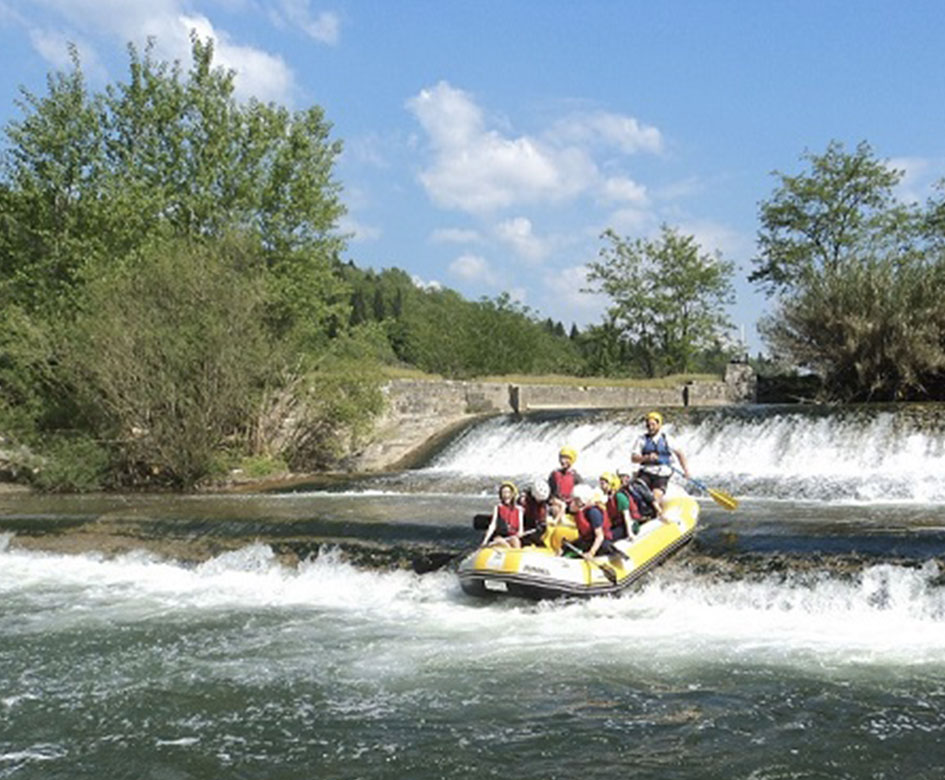 Fun-filled day out