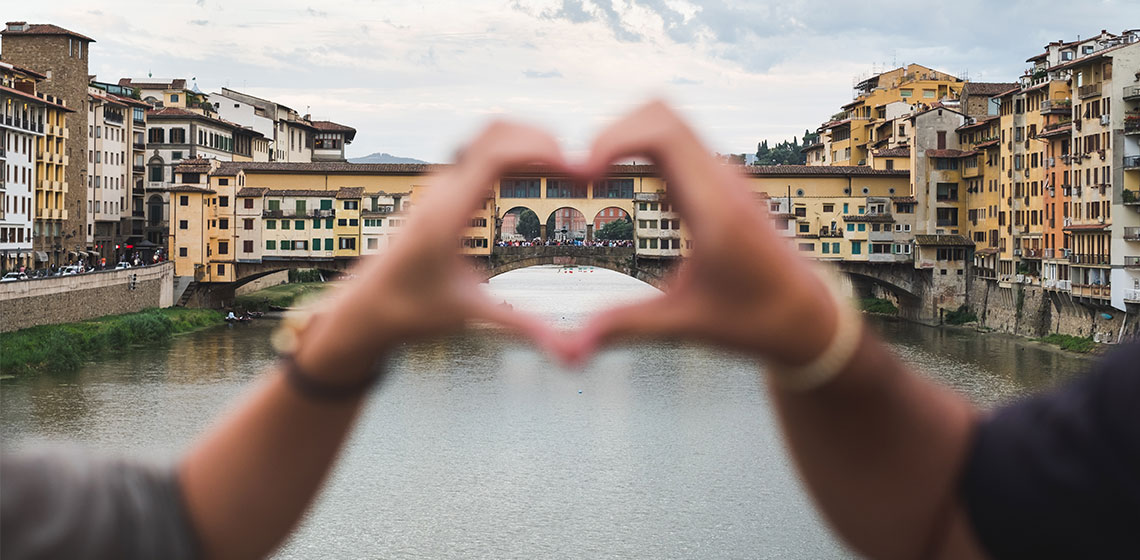 Valentine's day
is dedicated to lovers and loving, with our passion for the city of
Florence
in our hearts on this day and always! Take the opportunity to celebrate amore in the Renaissance city where culture, art, and history are imbued in every brick. Take the hand of your chosen loved one, and set off through the centuries-old streets in honour of your bond and your connection with the city.
With
breathtaking views
,
endless romance
, dazzling colours and rich cultural heritage, beautiful Florence is the perfect setting for Valentine's day. Whether you're visiting or a resident looking for special ways to mark the occasion, here are some ideas for an
unforgettable day.
Wander museums with your loved one
The stillness and quiet of the hallowed halls of some of Florence's most renowned museums and galleries are intimate settings for a bonding visit. Must-sees like the
Uffizi
Gallery,
Accademia
Gallery and Opera del
Duomo
are ideal choices, as are the civic museums like Palazzo Vecchio and the Arnolfo Tower. Check out the Museo Novecento, Stefano Bardini Museum, Brancacci Chapel, Fondazione Romano and
Santa Maria Novella
Museum for other wonderful ways to celebrate your love for each other and for the city.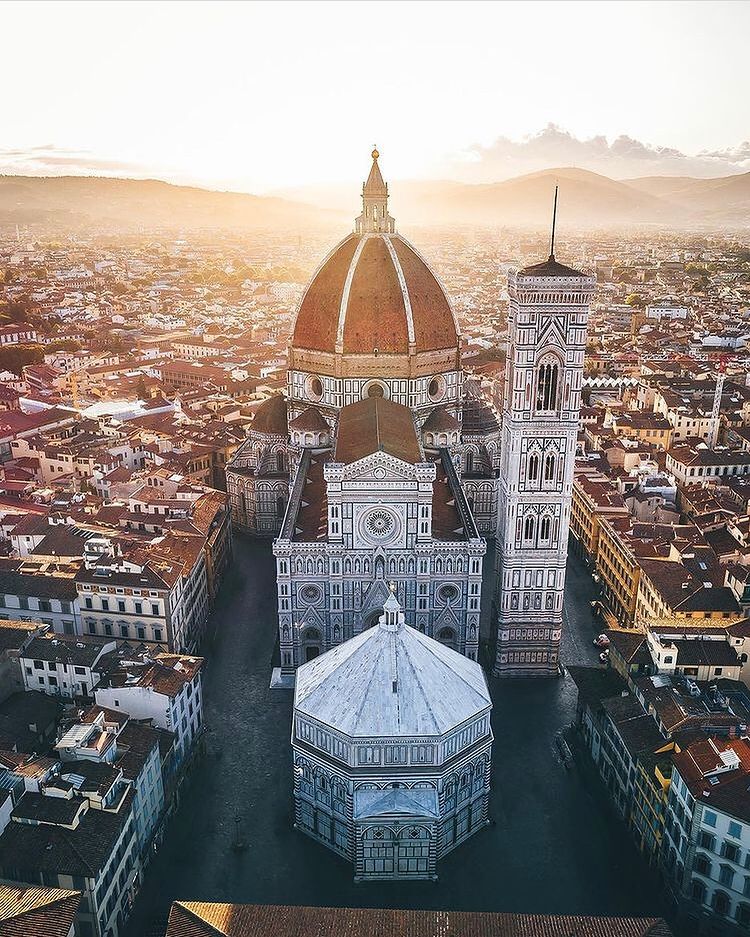 Photo credits: stefanogera on Instagram
The ever-popular concept of a passionate break or fairy-tale like dinner in a stunning setting is bound to create memories for you both. We recommend
Hotel Brunellesch
i's Valentine's Day package available from February 11 to 15, 2022: it includes accommodation in a suite, breakfast, dinner for two, a selection of music and many other romantic comforts as well as access to the fitness room.
Equally dazzling is
Hotel Minerva
: spend a night in one of the beautiful Suites or Deluxe Junior Suites with breathtaking views (from February 11-14), with a romantic four-course dinner (drinks not included), breakfast and a
bouquet of red roses
completing the occasion!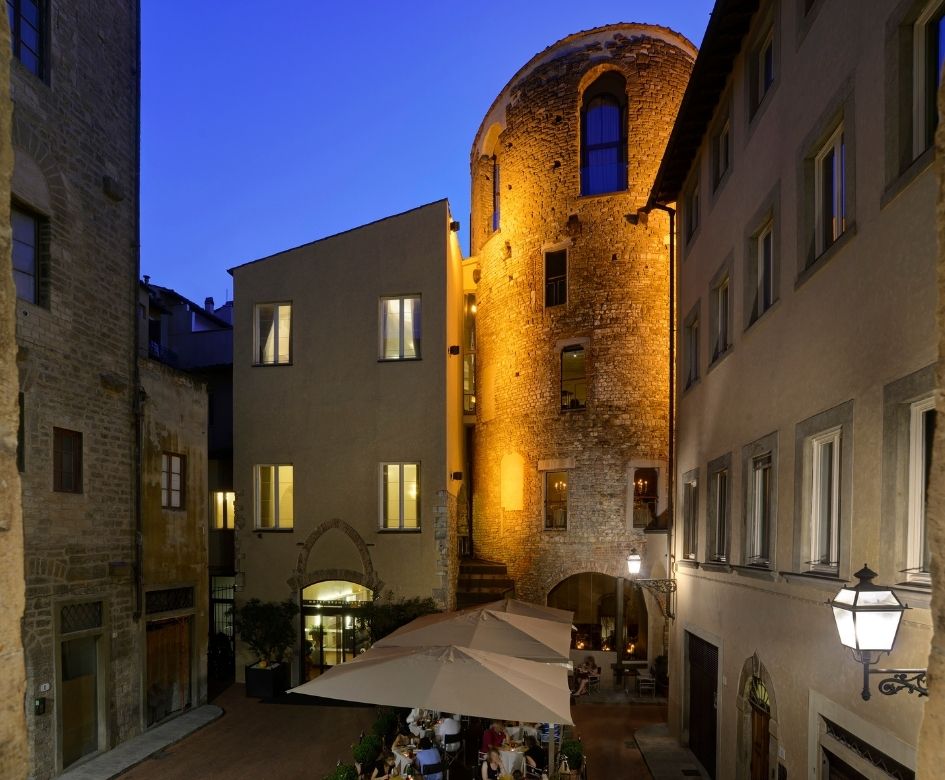 Hotel Brunelleschi
To mark Valentine's Day, at 11am on
Sunday February 13
,
Dante's House Museum
hosts "Amor ch'a nullo amato: Love in the time of Dante", a
guided tour in costume
centering on the theme of love in the company of one of the immortal protagonists of the Divine Comedy.
Lasting about one hour, it costs 15 euro per person with reservations required by emailing reservations@museocasadidante.it by Saturday, February 12.
Alternatively (or additionally!), at 5pm on
February 14
,
love poems
will be uttered at the
Buonarroti Library
, with works by Marjorie Boulton, Catullo, Frida Kahlo, Roberto Casati, Federico Garcìa Lorca, Alda Merini, Pablo Neruda, and many others setting lovers swooning.