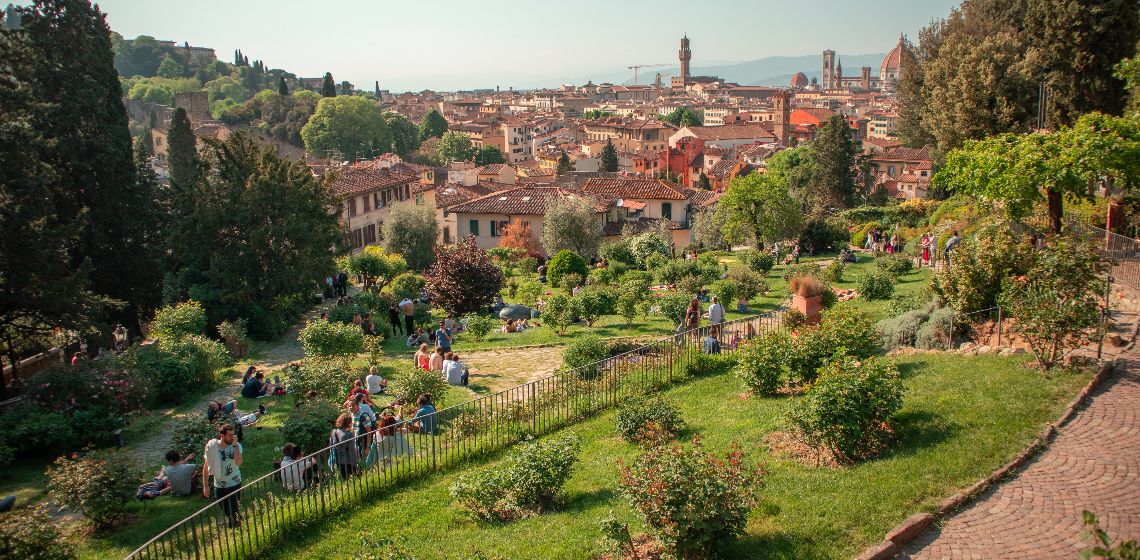 Florence's most beautiful gardens
The most charming gardens in the city.
Florence is known for its many magnificent monuments and stunningly beautiful historic centre, but there are also plenty of green spaces to visit, allowing you to soak up nature as well as culture. Here's our pick of the most charming gardens in the city.
Undoubtedly, one that has to come high on the list are the Boboli Gardens. One of the best-known Italian gardens in the world and a
UNESCO heritage site
, they can be found just behind
Palazzo Pitti
, the former Medici residence.
Open from Monday to Sunday (closed on the first and last Monday of the month from November to May).
Full ticket 10 €
Free for residents and under 18s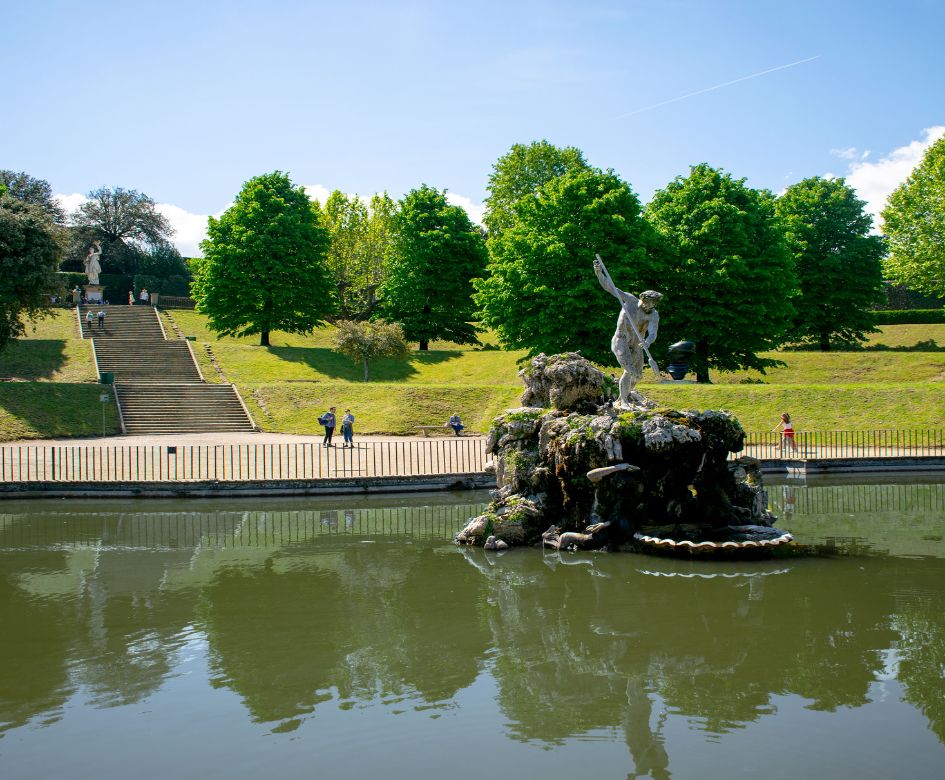 One of the city's historic gardens, Villa Bardini stands on a hill in the
Oltrarno
area from where you can enjoy a spectacular view of the city. Entering this green park, you get a true taste of the nineteenth-century with its fascinating features, many
panoramic points
, and curiosities that give it a
fairytale feel.
Open daily from 10am to 7pm (closed on the first and last Monday of the month)
Upon purchase of tickets for the Boboli Gardens, access to the Villa Bardini Gardens is free
Free for residents and under 18s
Every first Sunday of the month, free admission for all


Open until sunset every day, all year round, here you'll find a vast number of botanical varieties including
350 species of roses
with fountains featuring water lilies adding to the allure. Ten bronze sculptures and two plaster casts by the Belgian artist
Jean-Michel Folon
give art lovers something to marvel at also in this garden that frames the city sublimely, located just under
Piazzale Michelangelo.
Open daily from 9am to 8pm
Free entry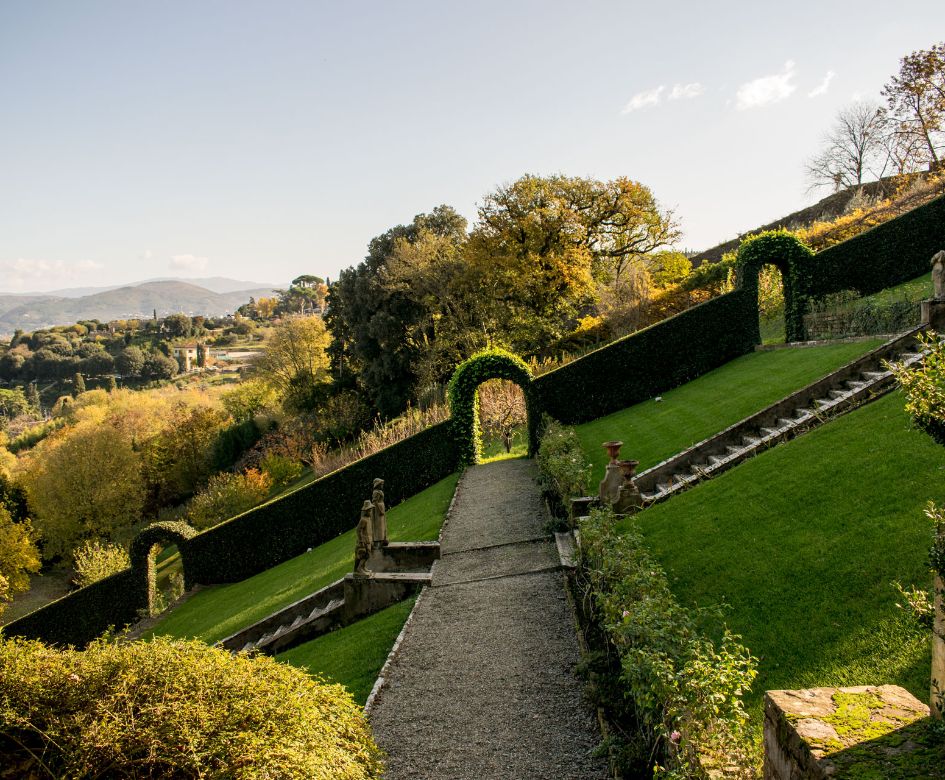 The Iris Garden was formed in 1954 right beside
Piazzale Michelangelo.
Admire
olive groves
and the city sprawled out in front of you as you stroll among
irises of all sorts
: dwarf, Japanese, sibirica, Louisiana, ornamental and wild.
Hours: from 10am to 6pm daily. Last entrance half an hour before closing time
Price: free admission. Donations welcome towards garden maintenance
Dating to the late fifteenth century, this splendid spot is on the grounds that belonged to Bernardo Rucellai and his wife Nannina dè Medici, sister of Lorenzo the Magnificent. Having become a highly important cultural centre, it was the site for meetings of the Platonic Academy of Florence that included well-known names such as Niccolò Machiavelli and Jacopo Nardi.
Free admission by appointment only

A park of many surprises, while strolling the space you'll find a library, flower-lined avenues, benches, and even a stream that flows through the belly of a dragon. In particular, the large nineteenth-century greenhouse is a mesmerizing sight when lit up in the evening.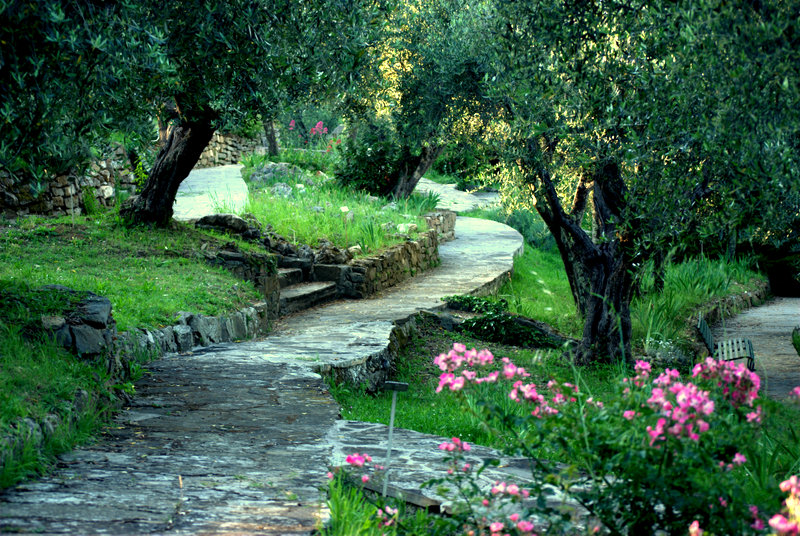 Surrounding Villa Stibbert, this fascinating park is home to one of the most famous Florentine museums of the same name. With its
temples, caves, water features
and
English style
, it's one of the few examples of an eclectic nineteenth-century park that has remained intact in Florence, with
56 species
including lime trees, pines, holm oaks, horse chestnuts, palms and cypresses. Right beside it you'll find the
Baden Powell Garden
, for further natural explorations.
Photo credits Iris Garden: http://societaitalianairis.com/