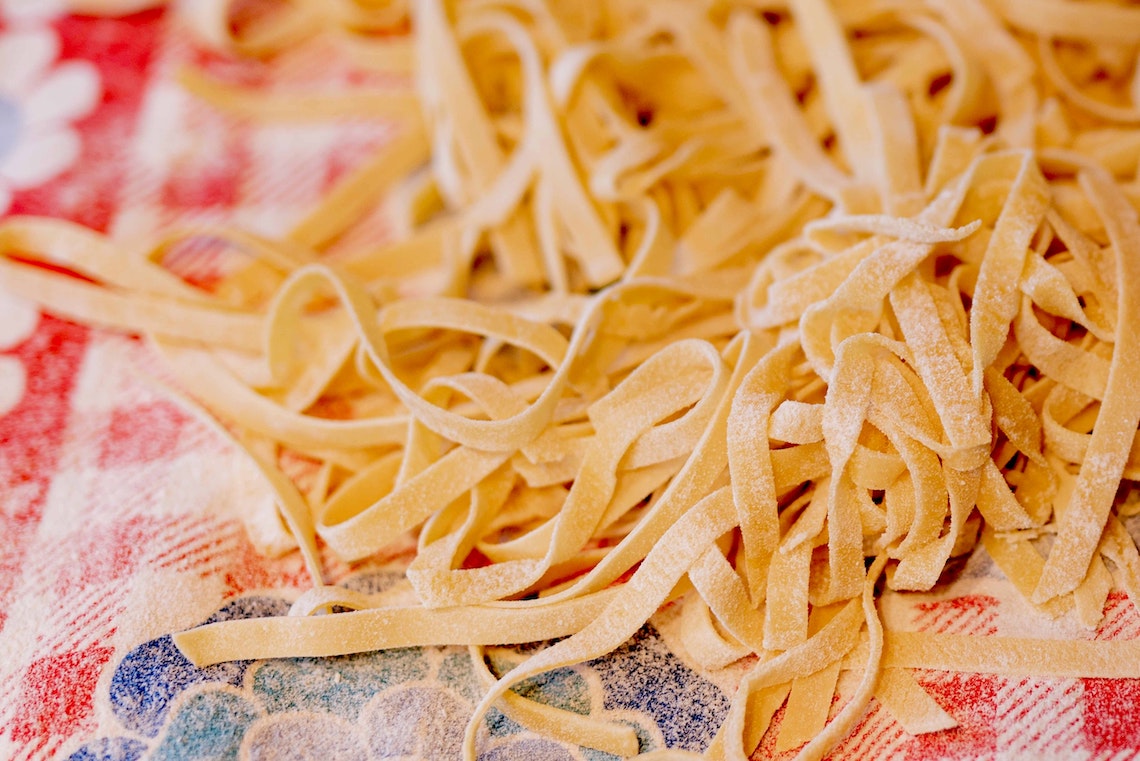 Cooking classes in Florence: learn about local flavours
Check out these four cooking classes to learn the secrets of traditional Florentine recipes and Italian classics.
Throughout Italy, food is a way of communicating the local area as well as an excuse to socialize and make new memories. International travelers to Florence simply have to eat out at a few restaurants that serve traditional food, such as

bistecca

(Florentine T-bone steak),

ribollita

(a delicious bread-based vegetable soup) or

lampredotto

(slowly stewed offal served in a bun: essential Florentine street food)!
These
cooking classes for adults and children
mean that you'll get straight to the heart of Florence's food culture before recreating local flavors when you return home, allowing your time in the Renaissance city to carry on long after you've left!
Tuscan cooking class with dinner in central Florence – A four-course menu
This
cooking class
at a fantastic school near piazza San Marco in central Florence will teach you to cook a four-course meal. Under the guidance of the chef, you'll cook a traditional Tuscan menu – appetizer, pasta and meat courses and dessert – using seasonal and organic ingredients. At the end of the lesson, enjoy the
dinner
served with superb Tuscan wine. Plus, you'll be given the recipe book to take home with you!
Find out more.
Fresh pasta + dessert cooking class in the historic center of Florence
If you're looking for a more focused cooking class, this is the experience for you. During the lesson, the chef will teach you how to make three different types of fresh pasta using a rolling pin and a pasta machine alongside three types of sauces. You'll also learn how to prepare a traditional Tuscan dessert. Enjoy the end result washed down with a glass of wine and take the unique recipes home with you to impress friends and family!
Find out more.
Florence Food Market Tour + "Wanna Be Italiano" Cooking Class
On your quest to choose the best ingredients, a professional chef will guide you around
Florence's Central Market,
where you'll have the chance to meet local bakers and grocers before heading to the cooking school to make a delicious Italian meal. Everything you cook will be fresh and seasonal, just like all traditional Italian food. At the end of the experience you will receive a certificate of attendance as well as a recipe booklet.
Find out more.
"Little Chef!" – Pasta + gelato cooking class for children
This cooking class is aimed at little chefs who want to have fun playing with ingredients in a real kitchen before eating everything they make! Under the watchful eye of the chef, kids will try baking bread, making fresh pasta with sauce and whipping up
gelato
in a safe environment! Tomorrow's chefs will even go home with a certificate as a memory of a special day.
Find out more.